Finder is committed to editorial independence. While we receive compensation when you click links to partners, they do not influence our content.
Best Credit Cards For Those Earning Below Php15,000 Monthly
One of the most critical factors that credit card issuers look at in every application is your monthly or annual income. Issuers would like you to submit a copy of your Income Tax Return (ITR), payslip or even Certificate of Employment (COE) so they can gauge whether you have the capacity to pay. These documents also become a basis for deciding your credit limit. And since most of us think that all credit card issuer approve only those high-income earners, there are credit cards especially offered for low-income applicants.
1. PNB Visa Classic
2. EastWest Practical Mastercard
3. PSBank Credit Card Mastercard
4. Citibank Simplicity
5. BDO Standard Mastercard
6. BPI Family Credit Card
1. PNB Visa Classic
The Philippine National Bank (PNB) offers its PNB Visa Classic to their depositors. This means that you don't need to have an existing card or a huge monthly salary. All you need to do is to have an active PNB deposit or savings account, and you are earning at least Php10,000 each month or Php120,000 every year.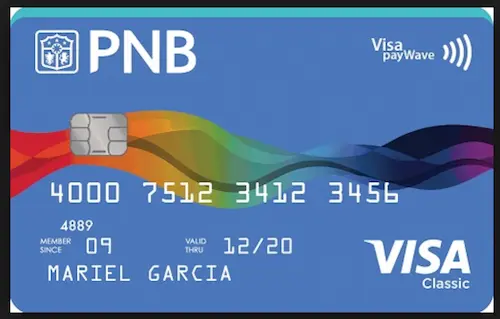 The PNB Visa Classic rewards you with 1% rebate on interest, free travel insurance for up to Php1 million, low annual membership fee and up to Php250,000 purchase protection insurance.
2. EastWest Practical Mastercard
The EastWest Practical Mastercard requires an annual income of Php120,000 or Php10,000 monthly. Once approved, you will be enjoying a low monthly interest rate of 3,.25% on all necessary purchases from gasoline stations, drugstores, supermarkets and 3.49% on all other kinds of purchases. The annual Membership fee for this card is at Php1,400 only.
3. PSBank Credit Card Mastercard
The PSBank Credit Card Mastercard lets you enjoy free annual fee for life. If you are earning at least Php15,000 per month, then you have a perfect chance of getting approved for your first Mastercard credit card.

The PSBank Credit Card Mastercard lets you benefit from its balance transfer feature. You can also make cash advance withdrawals during emergencies, and the money gets directly to your Metrobank or PSBank ATM.
4. Citibank Simplicity
If you are earning Php15,000 and below each month but you have an existing credit card from other issuers, you can apply for the Citibank Simplicity card. The Simplicity does not let you pay an annual membership fee for life. It also allows you to earn 10% of your interest back. You need to spend at least the minimum amount due and get a 10% rebate on interest charges.

Citibank also does not charge you against late payments and spending more than your credit limit.
5. BDO Standard Mastercard
The BDO Standard Mastercard has an income requirement of Php180,000 per annum or Php15,000 monthly. Once approved for this card, you will enjoy free annual membership fee for the first year. Use the card to purchase from over 11,000 BDO partner merchants and get 0% interest.
Everything You Need To Know About Credit Cards in the Philippines
6. BPI Family Credit Card
Want a card with low-income requirement and low-interest rate? The BPI Family Credit card gives you free Annual fee waiver for the first year with cash advance benefit that is equal to 30% of your credit limit. Before applying, make sure that you have an annual income of Phpo180,000 to enjoy 2% interest charges for unpaid purchases beyond the due date.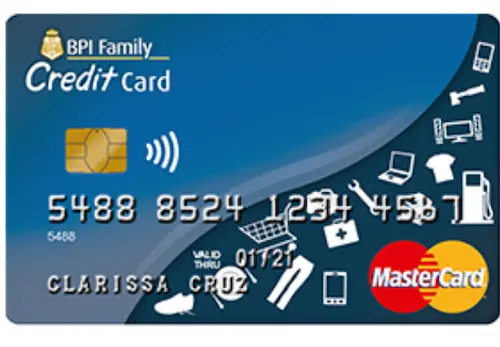 Having a low income should never stop you from applying any of the mentioned credit cards above. For easy approval, make sure that you have fulfilled other requirements for eligibility. Monthly income is not just the basis of credit card approval. Banks also need you to submit additional documents to approve your application.
If you think that you're ready to apply, start your venture by comparing credit cards with GoBear. You'll never know how these financial tools can help you manage your debts and money until you get one. Compare with GoBear and read more about credit cards here.
People also read:
*Top Credit Cards for First Timers 2019