Finder is committed to editorial independence. While we receive compensation when you click links to partners, they do not influence our content.
Best Credit Cards for Groceries with Great Rebates
Groceries are one of life's basics. Bread, milk, cereal, snacks and frozen foods are just a few of the many things you spend on. Whether you buy groceries on a weekly or monthly basis, it pays to know that using your credit cards to purchase can actually let you earn discounts and rebates. Yes, there are credit cards that will make you gain while you spend on your necessities.
Why should you use credit cards for groceries?
There are a lot of reasons why credit cards are the best option when buying your food and other necessities from the supermarket. Aside from you don't need to carry cash, you can also take advantage of the following:

1. Rewards and cashback
This is classic proof of earning while spending when going cashless. Credit cards can let you earn rebates and cashback whenever you buy grocery items. The EastWest Bank Everyday MasterCard, for instance, lets you earn a 5% rebate when you purchase from drug stores, gas, and supermarkets. This could translate to at least Php150 money back on your card when you spend around Php3,000 with your card.
2. Sign-up bonuses
Most credit cards come with sign-up bonuses to be gained with a minimum spend in a given period. Those who were approved of Citi Rewards card will get to enjoy Php5,000 worth of bonus redeemable from their partner merchants. All you need to do is to spend around Php20,000 with your Citi Rewards card. If you are paying off Php5,000 worth of groceries each month, then you can enjoy Php5,000 worth of bonus in four months. Just make sure you reach the minimum spend before the promo ends.
3. Convenience
There is nothing more convenient than just pulling out your credit card and ID when reaching the counter. Credit cards save you from counting your money and wasting your time calculating your change and swiping with ease while earning points is a rewarding spending journey.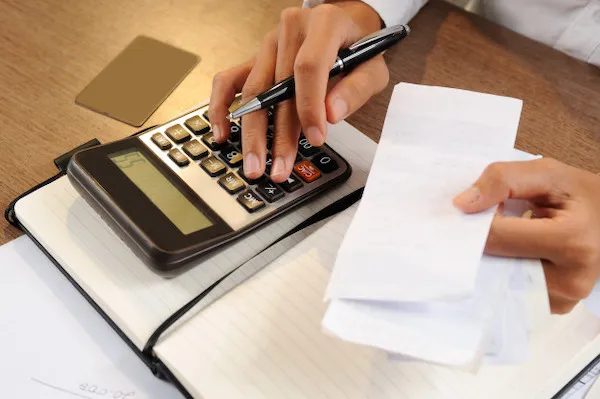 4. Tracks expenses
Maybe only a few people actually keep their receipts for up to one month to keep track of how much they already spent. Credit cards provide you with a record of your activities especially indicating where and when you swiped. With a clear history, you will have an idea of what you have been buying recently and take that chance to trim down expenses incurred, and which are not necessary.
5. Reduced expense
Credit cards will help you reduce your grocery spending. All you need to do is find the right grocery or supermarket and use the right card. For example, BDO credit cards let you take you a free Pantene and Safeguard summer pack which then saves you up to Php200. Check out promos with BPI credit cards that allow you to enjoy discounts and freebies from Puregold, Shopwise, SM Hypermarket, and Rustan's Supermarket.
What credit cards are best for groceries?
All cashback and rewards credit cards are great for buying your necessities. The list below consists just a few of the many credit cards that could make grocery-buying a worthwhile venture: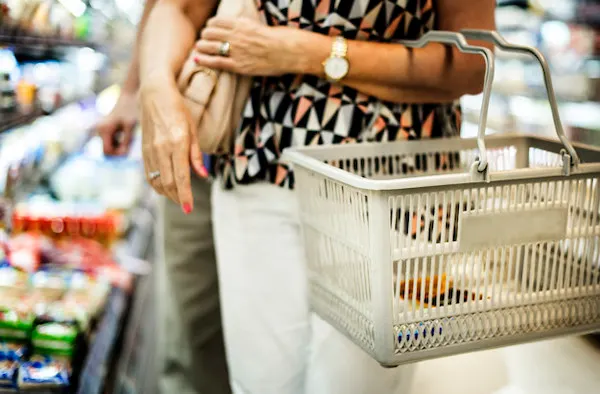 BPI credit cards – Use your BPI credit card to avail of 375g of Nestle Fitnesse Original with a single receipt purchase worth Php3,000 in all participating WalterMart Supermarket branches or from WalterMart Grocery Delivery app. When buying online, use the promo code FREEFITNESSE. Buy from April 15-May 31, 2019, and redeem your freebie until July 31, 2019, only.
Metrobank Robinsons Mastercard – Get a welcome gift worth Php5,000 when you get approved for a Robinsons Mastercard from Metrobank. The card also provides three rewards points for every Php200 spend. You can also enjoy 50% off on your Robinsons Rewards Card from Robinson's department stores and supermarket.
Citi Cash Back – The Citibank Cash Back Visa credit card lets you earn 6% cashback when you spend on groceries and 2% cashback when using it to pay your Meralco bills. The rebates can be conveniently redeemed via SMS. All you need to do is type RWDSRDEEM space, the last four digits of your card, space, and amount then send it to 29840. A maximum of Php1,000 worth of rebate is allowed for each billing statement.
Know how credit cards work and what you need to qualify
Security Bank Complete Cashback MasterCard– The card that gives you a Php12,000 rebate annually is Security Bank's Complete Cashback Mastercard. You can reap up to 5% rebate on supermarket spend, 4% on gas, 2% on dining, 4% on gas and 1% on shopping.
Using the right credit card for your grubs is just one part of the bargain. It always pays to choose the right store for your needs which also allows you to use their own discount or membership cards. This way, you don't just earn points in your credit card, but you also generate other exciting perks.
Don't have a credit card yet? Compare the best credit cards for groceries with GoBear and apply for one today!
People also read:
5 Ways To Manage Your Finances Through Credit Cards
Best Credit Cards for Women in 2019