Finder is committed to editorial independence. While we receive compensation when you click links to partners, they do not influence our content.
Best Credit Cards for Filipino Millennials
Adulting. There is a mixed feeling among millennials regarding this. Some might deem this scary, but if you're already looking for your first credit card or the right one for your lifestyle, then you might be among those excited for this!
So, why exactly do you need a credit card?
1. Better financial management
Because you set a spending limit beforehand, you can limit your finances to a comfortable and payable amount. This, of course, includes annual fees and interest rates.
2. You are building good credit
When you apply for a loan in the future, maybe for a car or a house, banks tend to look at your credit score and history to decide whether to lend you money. Your credit score dictates if you're a trustworthy borrower! This can also be useful when you want to avail of a more rewarding, and more expensive credit card.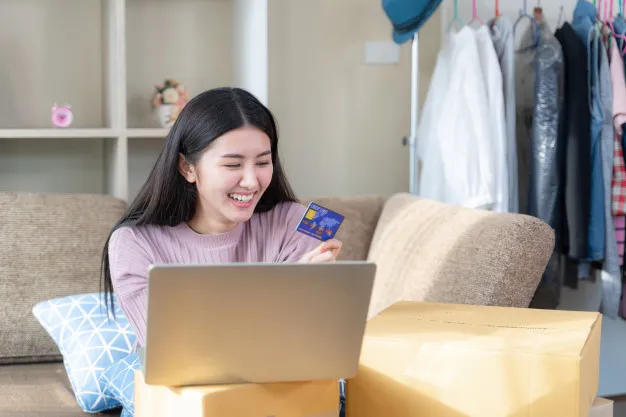 3. Rewards for credit card use
Most credit cards have rewards whenever you use them. These rewards can be claimed as cashback, air miles, and redeemable points based on the bank's rewards system.
4. Security
This is the main advantage of a cashless society. With improvements in cybersecurity and the convenience of not having to carry around actual cash, credit cards are more secure than ever in safekeeping your money.
5. Convenience
You can pay with any online purchase with a credit card, and with various currencies too. You can even pay for your bills and your shopping spree with a single swipe.
Not all credit cards are created equal. Some credit cards offer more and better benefits than others. Some are made for a specific purpose, like shopping, travel, rewards, etc. This is where the hard part begins. With too many choices in the market, choosing one must be an overwhelming chore. If you're looking for a beginner's credit card, note the ones with a low annual fee, interest rate, and late payment fee. These are the most lenient ones, considering you might still be living on a starting salary. It's just a bonus if you find one with rewards, rebates, or cashback.
GoBear rounded up the best credit cards for a Filipino millennial like you!
Best credit cards to choose from
Citi Simplicity+
Key features: No late payment fees
Minimumincome required: PHP250,000 per year
Annual fee: free for life
Interest rate: 3.50%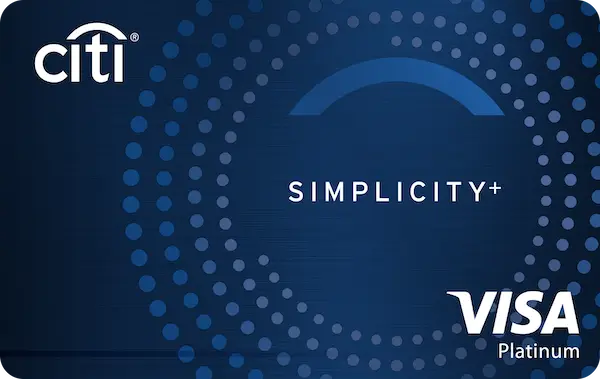 Simpler terms mean a lot especially for millennialswho are bound to spend their time exploring and rediscovering their potentials. With a Citi Simplicity+ credit card, you don't need to worry about annual fees and late payment fees. Citi also rewards you with a 10% rebate on interest charges. Enjoy numerous deals and discounts locally and in over 90 destinations worldwide.
AUB Easy Mastercard
Minimum monthly income required: PHP 10,000
Annual fee: free for life
Interest rate: 3.50%
For a beginner in both adulting and credit cards, the most favorable terms are yours. With no annual fee, you're only charged based on how much you spend. Because you can choose when, how often, and how much to pay, you can do so more comfortably and inevitably, on time. You can pay as low as PHP 250 a week! This means fewer charges incurred on your card!
Ideal for: millennials who want payments on their terms

BPI Family Credit Card
Minimum monthly income required: PHP 15,000
Annual fee: PHP 1,000, waived for 1st year (free for 1st supplementary, PHP 500 for 2nd to 6th supplementary cards)
Interest rate: PHP 2.00%
Cash advance: up to 30% of the credit limit
If you earn and spend a little bit more, then you might opt for a credit card with a low-interest rate instead of no annual fee. BPI's Family Credit Card is exactly this. Not only families can benefit from this, but financially smart and strategic millennials.
Ideal for: millennials who spend only with a credit card, so the low-interest rate is a huge benefit
HSBC Red Mastercard
Minimumincome required:PHP 200,000 per year
Annual Fee: Free for Life when you apply via GoBear until December 2019. Click here to learn more!
Interest rate: 3.5% per month
The HSBC Red Mastercard is your chance to earn 4x bonus points. This accelerated rewards system is applicable to online, shopping, dining, and overseas transactions. You can also swipe your HSBC Red when you gas up in any participating Caltex stations nationwide and earn up to a 6% rebate on your first transaction. Succeeding transactions will also let you earn a 3% rebate.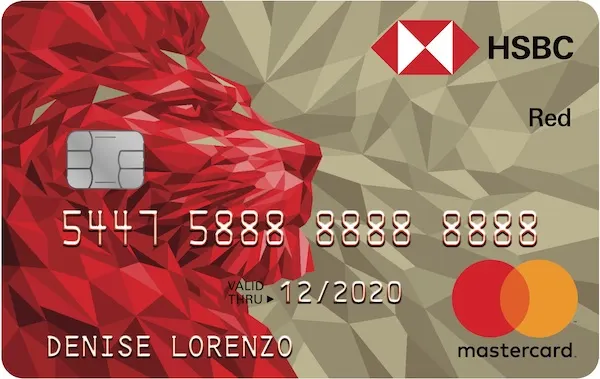 PNB The Travel Club (TTC) Platinum Mastercard
Minimum monthly income required: PHP 10,000
Annual fee: free for life
Interest rate: 3.25%
Discounts: 20% on TTC products on your birthday month, 5% discount on all TTC stores
Rewards: 1% rebate on TTC installment transactions, one rewards point for every PHP 40 spent in TTC and PHP 70 everywhere else
We're now approaching the tier of rewards cards. Because it's affiliated with TTC, rewards mostly come from purchases from the brand. They mainly sell apparel and luggage for both men and women. The best way to use these benefits is, of course on travel! One rewards point can be converted to 1 PNB Mabuhay Mile, which you can redeem in blocks of 2000 points
Ideal for: millennials who love to shop and travel!
Metrobank ON Internet Mastercard
Minimum monthly income required: PHP 15,000
Annual fee: PHP 500, waived for 1st year
Interest rate: 3.54%
Rewards: 1 point for every PHP 20 spend on the card, 10,100 points is PHP 500 online shopping credit
On the rise of online shopping among young adults, this credit card is made for the millennial that's you. Shop online and pay your bills online with this credit card, and be rewarded for all purchases. No purchase goes without a reward!
Ideal for: millennials who love to shop online.
Know how credit cards work and what you need to qualify
How to manage your credit cards
After you've picked a credit card that's best for your lifestyle as a Filipino millennial, then the next step is to maintain the chosen one. The last thing you want is to incur extra fees than what you need to pay. Here are some essential tips for keeping a good credit score.
1. Fewer credit cards mean easier financial management.
Admittedly, the more you have on your hands, the messier, and harder they are to manage. If you focus on one credit card, you can maximize the points garnered in that credit card and redeem them much faster.
2. Don't pay your dues late.
This is very intuitive. Late fees usually incur late payment fees and lousy credit reviews. This takes a toll on your general credit score in the long run.
3. Stay under your credit limit.
Don't rely on the over-budget notification from your bank. Plan your finances and still budget them well despite having your credit card around.
Bottom line:
Once you leave your parents' place and get employed, you're mostly expected to enter adulthood. This includes earning and budgeting your own money. While credit cards are incredibly tempting to overspend on shopping sprees and luxuries, they back you up in emergency cases. Learn how to manage your finances wisely with some of the best money management apps we have for you. You can also always look to personal loans in case you need a helping hand. Good luck with adulting!