Finder is committed to editorial independence. While we receive compensation when you click links to partners, they do not influence our content.
Best Credit Card Depending On Your Spending Habit
The right credit card can help you maximize your spending. Find out which type of credit card is for you depending on your spending style.
We live in an era where cashless payments – such as credit cards have become an alternative for cash to pay for our purchases like groceries, utilities, and even online shopping.
With the convenience it provides to its users, more Filipinos are using their credit card. The
advent of online shopping in the Philippines has also led to an increase in Filipino credit card users.
Aside from not having to pay for everyday purchases immediately at our disposal, a credit card provides the opportunity for cardholders tobuild credit, earn rewards and cash back, andsecurity when shopping online.
It can be easy to get caught up with these incentives. However, if the credit card you have does not match your spending habits, you will not be able to get the most out of it.
But, how do you find the right card that matches your spending habit?
Finding the Credit Card that Matches your Spending Habit
It's important to sit down and think about what is essential for you. A card that fits with your lifestyle and buying habits can get you a better sense of control over your finances.
Are you a frequent traveler? A credit card that offers free flights and hotel perks may be your best fit. If you want a card that can give you straight-forward savings, you may want to get a cashback credit card or a rewards card.
It's essential to do your research about the different cards available on the market to help you find the best card that fits your lifestyle and spending habits. To easily search for a credit card, you can use Gobear's comparison tool where you can search, filter and sort credit options. Otherwise, you'll end up having a credit card that does not offer you any value.
Once you've narrowed that your list and found the type of credit card you want, the Bear has done the legwork and listed down the best credit cards. Let's take a look at them:
For the shopaholic and food lover: Citibank Citi Rewards Card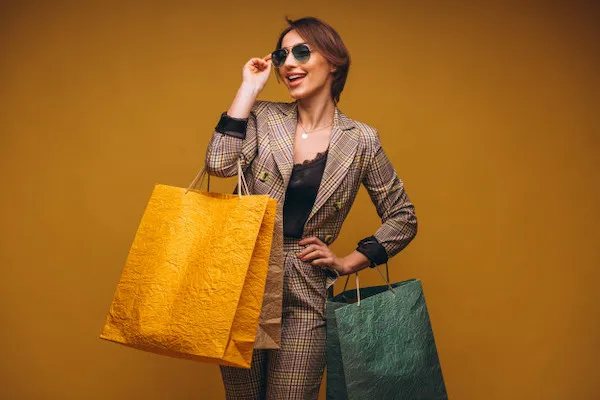 If you love shopping – be it shopping or dining, the Citibank Citi Rewards Card is the perfect card. This card lets cardholders earn points fast. For every P30 spend, you can earn 1 point.

What we love about it? You can earn multiply the points you earn by 3x when you shop and dine at selected partnered establishments.
Now shopping at your favorite shop and your weekly samgyupsal and milktea time is more rewarding than ever!
For every point you earn, you can use them to pay for your purchases, get exclusive offers and deals, and even get discounts! This is perfect as we Filipinos love our freebies and discounts.
Admit it, we would most likely buy something because of the free stuff we can get. In fact, according to the Nielsen online survey, last 2013,76% of Filipinos are more attracted to purchase a product with free gifts.
Citi Rewards Card Benefits:
Earn 1 point for every P30 spend
Get 3x point when you shop and dine
Unlimited rewards earning
For the credit builder: Bank of Commerce Classic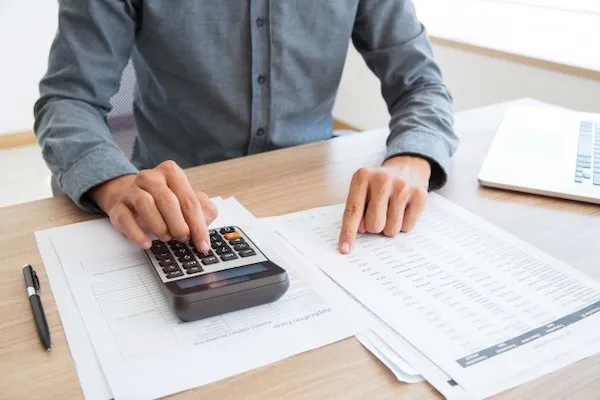 You just graduated and got your first job – with limited credit card options, establishing credit is necessary. The Bank of Commerce Classic offers an opportunity for credit building.
The real kicker comes through the 5x rewards points you can get at selected establishments. You can exchange the points you earned for GetGo points or Mabuhay Miles.
With an annual income requirement of P120,000 and a low-interest rate of 3.25%, this card makes it perfect for people who are only starting.
Bank of Commerce Classic benefits:
Get 5x reward points at selected establishments
Earn points for every P25 spent
Avail 0% installment when you shop at selected establishments

For the grocery saver: PNB Essentials
If one of your most significant monthly expenses is grocery shopping, having a credit card that pays for grocery purchases like PNB Essentials is a must-have.
For every P50 spend, you get to earn 1 point. For every 500 accumulated points, you can get a cashback of P125 pesos on groceries. On top of that, you can also use this card to get cashback on other categories including shopping, utility, online purchases, travel, and even at drugstores!
Also, you can increase your points up to 4x when you use your card for dining at selected establishments. After all, grocery shopping isn't over without eating out with the whole family.
PNB Essentials benefits:
Earn 1 point for every P50 spend.
Save P125 for every P25,000 spend on groceries and other categories
Get up to 4x when you dine at selected establishments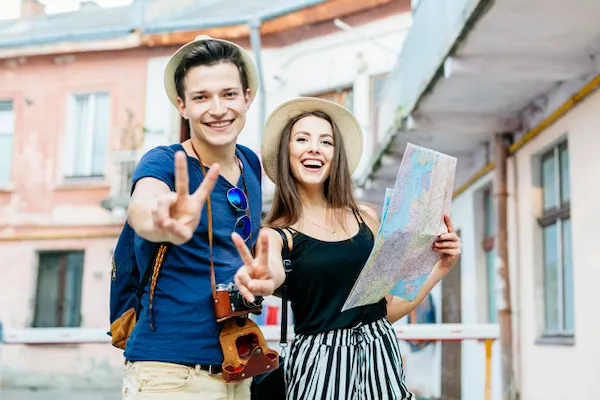 For the traveler: PNB Mabuhay Miles Platinum
With seat sales happening every now and then, traveling has become easier for most Filipinos. For the Filipinos who love to travel, Get bigger rewards on spending with the PNB Mabuhay Miles Platinum.
This card will take you further than a regular card. With Philippine Airlines as one of the leading airlines in the Philippines, you can enjoy a low-point exchange of 1 point to get 1 Mabuhay Miles for every P33 spend.
The PNB Mabuhay Miles Platinum gives an exclusive 5% discount on selected international flights. What's more, when you've made P100,000 worth of transactions with PAL within a year, you can get an additional 10,000 miles for free.
You'll be flying to your #travelgoals faster with a free 2,000 Mabuhay Miles welcome gift upon activation.
PNB Mabuhay Miles benefits:
Earn 1 Mabuhay point for every P33 spent
Free 2,000 Mabuhay Miles gift upon activation
Get additional 10,000 Mabuhay Miles for P100K worth of transaction with PAL within the year.
For the Car Owner: HSBC Red
With the fuel prices continuously increasing, a credit card that will compensate for the fuel expenses is essential, and if you often spend your money on fuel, the HSBC Red can augment the additional fuel spending for you.
Every time you fuel up, you can get up to 4x points for every P20 spend. You can also get rewards for shopping online, dining, and even overseas transactions.
With the points you've earned, you can delight yourself in exclusive privileges with HSBC's home&away Privilege Program.
You can also enjoy fuel savings and earn as much as 6% rebate on your first fuel purchase at participating Caltex stations with an additional 3% rebate all year round.
HSBC Red benefits:
4x points on fuel, dining, online shopping and overseas spend
6% rebate on your first Caltex fuel purchase
If this is not the credit card for gas you're looking for, you can check out our top picks for 2019.
Know how credit cards work and what you need to qualify
Maximizing Your Credit Card's Benefits
When you have the right credit card that matches your lifestyle and spending habits, the best card can squeeze more value out of your everyday purchases. This allows you to fine-tune your finances, maximize the peso you spent and ensure the most of your money is spent on what gives you value (while less wasted on the things that you don't).
You can also get a better sense of control over your money; whether that means saving more on grocery or getting a free flight from the points you've earned.
Keep in mind that your lifestyle and spending habits also change. If the current credit card you own is not a match, it might be wiser to get a new credit card. But, don't be too quick on closing your account, this could hurt your credit history and your credit score.
Keep the current credit card you have for occasional purchases, while you start looking for a card that aligns with your current needs. You can start by comparing the rates and benefits of the cards mentioned above and choose the one that may be a better fit for your spending habits.