Finder is committed to editorial independence. While we receive compensation when you click links to partners, they do not influence our content.
Banks With Car Loan Offers You Might Want To Consider
Owning a car (and ahouse) is a life's dream for a lot of Filipinos. The worse urban traffic lately pushes commuters to either hate private cars or own one, themselves. With cheaper deals and unending car options, the latter is easier than it ever was before! However, it still doesn't mean that you can buy a car with a few months' salaries, and this is where financing options come into the rescue. GoBear can guide you through which banks have the best deals for your first dream car.
Why bank financing?
There's a choice to make between bank and dealer financing for any big purchase like a car. Dealers are middlemen who send your credit information to various lenders who then decide to fund your purchase. Because of this, interest rates tend to be higher when the dealer's commission rate is included in the calculations. However, payment terms are more flexible and customizable for dealer financing. However, in the long run, because of the high-interest rate and monthly payments, this option might turn out to be more substantial.
In bank financing, no mediator has to be paid a commission. Policies are stricter, but interest rates tend to be lower. The required minimum down payment at 20% and the loan amount limit of 80% might seem too much in the beginning, but it's what makes the interest rates lower for bank financing. Bank policies are stricter. It may require a good credit history and proof of stable income. But all these policies exist to make sure the bank is paid, and you're free of debt by the time of the loan maturity. If all requirements are satisfied, then bank financing is less risky for either party.
You can also apply for a personal loan, or look for a lender, yourself, to finance a smaller part of your purchase. Definitely, these options won't match what banks and dealers can lend you, but applications are relatively easier to get approved, and eventually pay off.
Consider your current and future financial status when picking a car, a financing option, and payment terms, including down payment, loan term, and interest rate.

Car insurance and bank financing
Like car dealers, bank financing also offers a full car loan package already inclusive of car insurance. You don't need to shop and compare for deals for your first year of ownership because banks already provide it for free. However, there are packages that lock you up for the entire duration of the loan term, which you need to pay. What you must be mindful of is that the rates after the first year are usually higher than the prevailing market rates. You can choose a different package so you can purchase a car insurance plan of your choice andmake your quotes cheaper.
Best bank car/ auto loan offers in 2019
The most important thing to consider when picking a bank to finance your credit is your eligibility. That includes the borrower's age, usually from 21 to 65 years old, monthly income, and stability of said income (proof of stable income for at least two years). On your end, you would want to scout for a comfortable loan maturation period, lower down payment option, higher maximum loan amount, and lower interest rates and monthly payment. Here are the best banks that offer the best auto loans in the market. All information is accurate as of September 8, 2019.
Bank of the Philippine Islands (BPI)
Financing options:

Purchaseof brand-new or used vehicles (at most six years by the time of loan maturity)
Vehicles are only for personal or business use

Minimum monthly gross income: ₱30,000
Loan amount: at least ₱200,000
Repayment terms: 1 to 6 years, depending on a financing option
Down payment:

Brand-new: at least 20%
Pre-owned/ truck: at least 30%

Interest rate: 4.50% to 30.26% for brand-new vehicles
Other details:

Get Petron-BPI Mastercard with free first year's Annual Membership Fee (AMF) after application. With this, you can purchase fuel products in participating Petron stations, and get 3% rebate.
Most of BPI's offers seem generous for anyone. Information from their website may be verified through the bank or thisBPI auto loan calculator.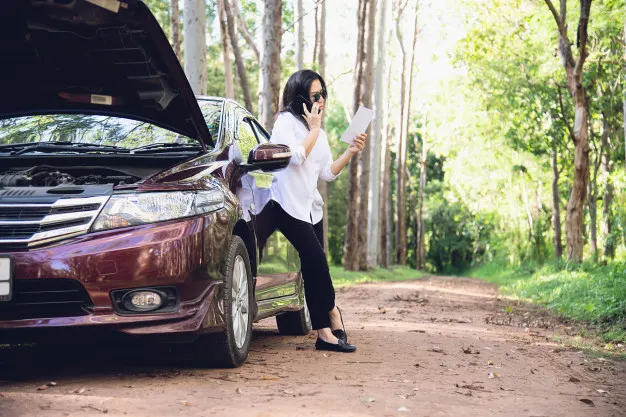 Security Bank
Financing options:

Purchaseof brand-new or used vehicles (up to 11 years by loan maturity) for personal use
Purchaseof brand-new car for business use
Reimbursementof a brand-new vehicle
Refinancingof second-hand car/ loan take-out

Minimum monthly gross income:

Brand-new: ₱40,000
Pre-owned: ₱20,000

Loan amount:

Brand-new: up to 80% the listed price
Pre-owned: up to 70% the appraised value

Repayment terms:

Brand-new: 1 to 5 years
Pre-owned: 1 to 4 years

Down payment: at least 20% of purchase price
Interest rate: 6.02% to 37.63% for brand-new vehicles
Other details:

Free 1 year car insurance upon loan application (for brand new and personal-use cars only)
Security bank features a more flexible, thus more generous loan terms.
BDO
Financing options:

Purchaseof brand-new or used vehicles (at most six years by the time of loan maturity)
Reimbursementof a newly purchased car (at most one-month-old from delivery date, with a maximum of 2,500 kilometers in mileage)
Vehicles are only for personal or business use

Minimum monthly gross income: ₱50,000
Loan amount: from ₱100,000 up to 80% of the vehicle's selling price
Repayment terms: (usually lower for business-use vehicles)

Brand-new: 3 to 6 years
Pre-owned: 2 to 4 years

Down payment:

Brand-new: 20% to 40%
Pre-owned: 30% to 50%

Interest rate

Brand-new: 17.33% to 30.26%
Pre-owned: 14.11% to 30.06%

Other details:

Motor insurance coverage, including "acts of God/ nature" is a post-approval requirement before you can claim the vehicle. This is usually discounted and is renewed yearly for the entire loan term
Apply online and get up to ₱20,000 of rebates or free gas, or free first-year motor insurance.
Earn 10 BDO rewards points for every ₱100,000 spend, redeemable at SM malls, and retail partners. This is applicable when the loan amount is at least ₱500,000.
* The stated values are fromBDO's loan calculatorwith the minimum monthly income.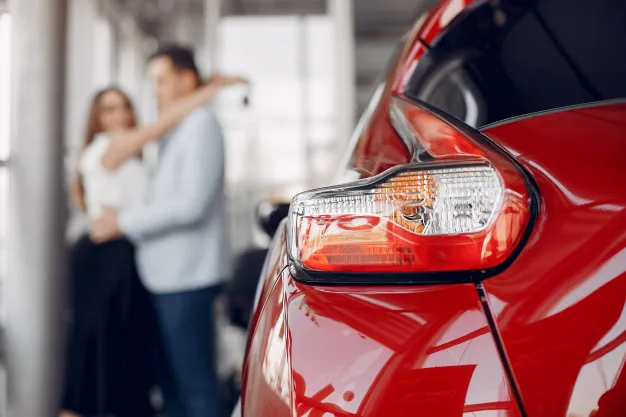 Bottom line:
When you're considering such a vast expense, the financing factors have to be accounted for. Picking a bank to aid your purchase is simply the first step to this. Choose the auto loan terms that are comfortable with your current and future finances. Choosing an unreasonable payment term will harm you in the long run, as the bank will most likely repossess the car.
Adjust your budget to this new scheme. You may need a separate emergency fund that excludes your monthly amortization. GoBear can help you look for the best car insurance for your vehicleto stretch your budget and a fewpersonal loan dealsfor more significant needs.