Finder is committed to editorial independence. While we receive compensation when you click links to partners, they do not influence our content.
Bad Habits on Credit Card Debts You Should Stop Doing
Having a credit card lets you enjoy a lot of perks. Cashless payments are convenient and save you a lot of time. However, having a credit card is not just about its advantages. You need to manage them well to prevent financial chaos.
Credit card management can be quite confusing especially for those who own multiple cards. Aside from that, you can also enjoy promos, discounts, rebates, and cash back in addition to dining freebies and air miles. But managing multiple credit cards can be daunting, if not dangerous. Bad habits on your cashless purchases can lead to debts thatcan haunt you forever.
GoBear has listed down a few of the many practices you should avoid managing your credit card debts well.
1.Having just one card
There isn't much you can do with one credit card. Yes, you can use it to initially build your credit score but the opening of two to three cards can let you do a lot of things and get so many wonderful things, too. If you have only one credit card, the tendency is for you to go beyond 30% of your credit limit (CL). You might even exhaust it up to the very cent and might have difficulty paying it off.
With multiple cards, you can use one for the right purpose. A credit card for fuel can let you earn more rebates while cashback credit cards can lead to rewards when purchasing from supermarkets and department stores.
The Mercury Drug Citi Card is a perfect addition to your collection of co-branded credit cards. Tailored to address your health and beauty purchases, Mercury Drug Citi Card lets you earn 5x points every time you buy from Mercury Drug. You can also get 3x points on foreign currency spending and on wellness, beauty and health spend.

What is the exception:
Having just one card is acceptable if you do not intend to earn more points and rewards. This is also advisable for people who are on their road to cleaning out piled debts in the past. Get one card to suffice for your cashless purchases. Acquire more than one if you are free from dues and would like to maximize each credit card's benefits.

2. Never using your credit cards
Not using your newly issued cards to prevent you from incurring debts may not be a good idea. Although having a large amount of debt won't be good for you, not swiping your cards could also backfire on you. Use your cards and pay the bills on time. Be able to plan out your expenses and decide which cards to use to maximize the benefits. Credit card providers may offer low-interest easy cash loans that are tied up with your account with them. Not using your card can lead to bad credit score letting opportunities fly by, much worse when you need them most.
What is the exception?
It is understandable to not use your card if you think it would worsen your financial situation. Better not apply for other cards if you don't plan on swiping them in the future.
3. Maintaining a balance
A lot of people think that leaving unpaid balances can build up their credit scores. Unpaid balances come with interest that makes your initial debt padded in the end. As much as you can, pay off the entire balance on time.
What is the exception?
Maintaining a credit card balance is advisable if your bank imposes much lower interest rates on them as compared to borrowing money from other lenders. If you will apply for a loan with much higher fees and charges, you might as well settle with having the balance in your account.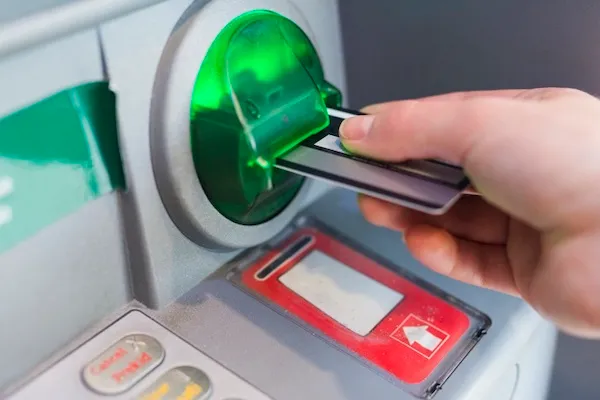 4. Taking out cash advances
Most banks allow you to make cash advances which is from 30-70% of your credit limit. Unless the opportunity is part of an easy cash promo, it is not advisable to withdraw money from your credit card. According to financial experts, cash advances are the most expensive types of credit card transactions. Most banks charge a minimum of Php500 or 5% of the withdrawn amount as a service fee, whichever is higher.
What is the exception?
You can always grab the opportunity of making cash advances for extreme emergencies. For situations like paying off electricity bills or medical costs. What's important is that you've weighed down your options, made your computations and have compared fees and charges entailed with your cash advances.
5. Paying only the minimum
Banks are lenient enough to let you settle your monthly dues with a minimum amount. Your billing statement would sometimes indicate that you can only pay around Php200 to Php500 even when your debts sum up to Php5,000 and higher. The requirement seems advantageous for you but you need to realize that paying only the minimum does not reduce your debt at all. It will just keep on generating interest charges until the time that you pay it in full.
What is the exception?
Paying only the minimum prolongs the agony but is helpful for those who are struggling with cash at the moment. If you have more important financial obligations to fulfill, then it is wise to prioritize them than your full credit card debt. You can always pay off your balances once cash is available.
Know how credit cards work and what you need to qualify
6. Late payments
The adage "better late than never" might not always be applicable to credit card debts. Late payments do not save you from huge interest charges. Moreover, these will also pose a risk to your credit score. A responsible credit card owner plans his finances and follows his payment schedules. You'll save money from high-interest rates and late payment charges.
What is the exception?
Late payments are understandable if you need your cash on hand to pay for other necessities. However, just bear in mind that you can always set aside a small amount of money to pay for the minimum so you won't be marked as delinquent.
7. Buying things you don't need and you can't afford
Some people think that paying the minimum on-time gives them the license to swipe again and again for expensive things they don't actually need. Good credit card management means setting a limit on your spending and making necessities a priority. If you still have huge balances on your cards, you might want to set your luxuries aside until the amount is paid in full. Purchase things you need and which you can afford to pay in a short period.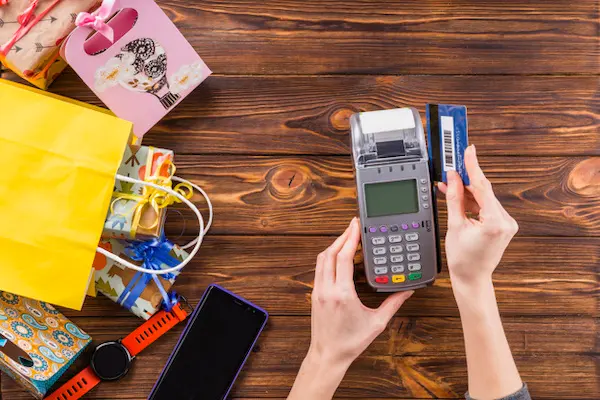 What is the exception?
None. There is no logical reason to max out your cards for unnecessary things. If you want to get out of debt, make sure you live the life you can afford. Let go of desires that cost a lot of money and that will lead you to unpaid debts. Remember, people who live far below their means savor freedom and peace of mind compared to those who upgrade their lifestyles and get haunted by debts.
8. Not comparing credit cards
People apply for credit cards at random. The goal is just to get approved for something which doesn't really serve their purpose. Compare credit card perks, charges, and fees before clicking the apply button. Using GoBear's comparison tool will lead you to understand each card's features. By comparing, you'd be able to discover which one actually fits your lifestyle, need, and status.
What is the exception?
None. Compare with GoBear now!
People also read:
Are Airmiles Credit Cards Worth It?
How Does Balance Transfer in Credit Cards Work?