Finder is committed to editorial independence. While we receive compensation when you click links to partners, they do not influence our content.
At What Age Should You Be Free From Debts?
Debts are probably one of the many things we never want to become part of our lives. Debts are so detrimental to the point that they could ruin a person's mental, physical, emotional, and financial health. Sleepless nights, anxiety, fear of getting harassed by collection agents, and broken friendships are just a few things a debtor should endure for unsettled monetary obligations. No matter how hard we refuse, we tend to borrow money to get through the current health and economic crises.
We will never know how soon we should really get out of debt unless we identify the reasons why we get caught with these liabilities.
What are the reasons for getting into debt?
Different people give different reasons why they borrow money. A few of these are listed below:
1. Medical expenses
How many Filipinos really save for medical emergencies? In a recent study, about 52% of Filipinos feel that they are financially unprepared for critical illness. The unpreparedness may mean not having a health insurance plan or a medical emergency fund. Thus, when a family member gets sick, the typical Filipino either pay hospital bills through his credit card or through a loan.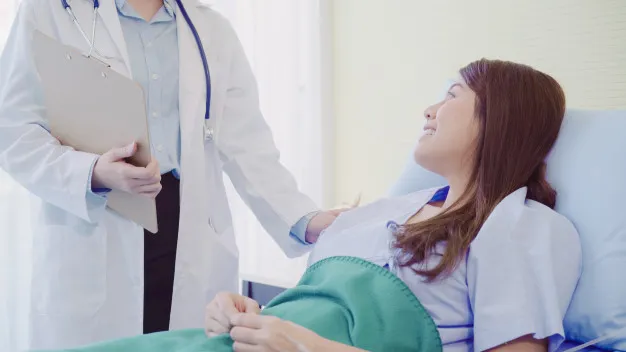 2. Loss of income
Economic instability and the coronavirus pandemic brought about millions of people losing their jobs. The unemployment rate in the country worsened much more with around a 4.6million Filipinos reported jobless in July. The government also fears that the current 500,000 displaced overseas workers may rise to 700,000 at the end of 2020.
READ: Lessons From A Worker Who Lost A Job During A Crisis
3. Education
Although public education is widely accessible anywhere in the country, Filipinos still struggle to send their children to school due to poverty. This year, parents opted to borrow money to provide their kids with modern gadgets necessary for online education.
4. Living above your means
Whether we accept it or not, still a lot of people get into debt because they keep on chasing a lifestyle that they can't afford. And because they try to keep up with what others have, they tend to forget the limits of their financial capacity and borrow more than what they can pay.

How soon should you get out of debt?
The sooner the better. Getting out of debt seems impossible if we really look at how 2020 slapped us with so many unfortunate events. From the Taal Volcano eruption to the COVID-19 outburst, the country was not spared of natural disasters and calamities. As we rise above the rubbles, we should also plan out how we can pay off the money we borrowed and improve our financial health ahead.
Here are three routes to a debt-free life you might want to consider:
1. Standard route
This option is highly recommended by finance experts. Ideally, you need to be debt-free at the age of 58. That is considering you graduated at age 22 and start working at age 23. You will have 35 years to work, invest, save, and raise a family.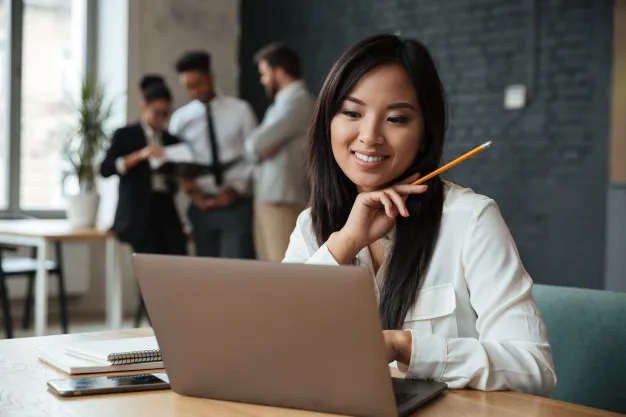 2. Extended route
The extended route option is generally financially unsafe but is seemingly the more suitable choice for a lot of people. Your debts will go beyond the retirement age of 60 and will be extended up to 88 years old. This is not a preferred option because it means you will spend your whole life paying debts.
3. Quick route
The quick route is a difficult journey for many but is the most recommended one. This option sets 41-45 as the ideal age to be debt-free. If you plan to be debt-free at this age, you will be saving around 20 years of your life paying financial obligations.
These suggested routes may seem impossible for many but if we only make a smart decision on how to spend our earnings, then the chances of having a debt-free life are possible.
Way to pay off debts:
Having any sort of debt can be a huge burden because it essentially reduces your disposable income until the payments are completely resolved. For many, that can mean piling up even more debt to let go of others or sacrificing over 70% of their paycheck for repayments.
Before things take a turn for the worst, take control over your finances by not letting debt overcome your budget.
Calculate your income and bills
The first step to taking a hold of your finances is awareness–and that means facing the reality of the real numbers. List your exact monthly income and the closest estimate of all your recurring bills, such as electricity, water, subscriptions, and debt. Then list down large yearly obligations such as tuition fees, broken down by cost per month. Then estimate how much you spend on other necessities such as groceries, cars, and household maintenance.
READ: Money Habits To Save You From Debt When Taking Out A Loan
Craft goals
It's important to have a goal to follow through; otherwise, it can be difficult to stick to a tight budget. Set a goal of when you want to be free of debt and how much you want to save in x number of years. For example, you can make it a goal to be debt-free in 3 years and have P150,000 in savings by then. Naturally, you have to keep things realistic by calculating the amount of time against how much you earn per month.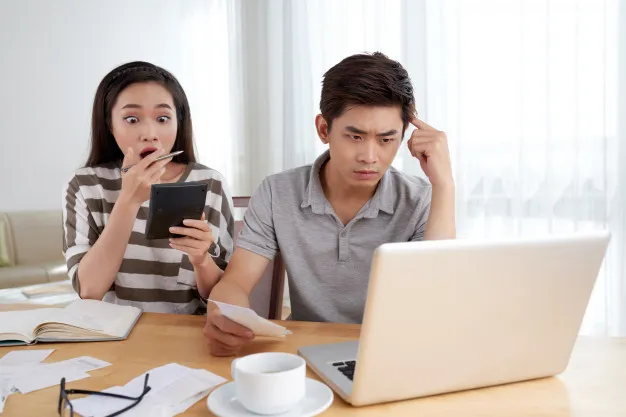 Calculate possibilities
Once you're aware of how much you earn and spend, and the amount of time you're giving yourself to be free of debt, calculate how much to spend on non-fixed expenses. Anything that isn't fixed can be adjusted or reduced to accommodate fixed, recurring payments. Non-fixed expenses include food, travel, and other non-necessities.

Target bad habits
If you find yourself spending too much on a particular category, force yourself to reduce spending by only allotting yourself a certain value per month. It helps to take care of all your bills immediately and put money aside for non-fixed necessities. If you have disposable income left, give yourself the bare minimum to get by so you can focus on aggressively paying off debt and building an emergency fund.