Finder is committed to editorial independence. While we receive compensation when you click links to partners, they do not influence our content.
At A Glance: Home Loan in the Philippines
Many of us dream of having a home to call our own. It doesn't matter whether it is a condo unit, a bungalow, an apartment or a townhouse. What matters is for us to stop renting and start owning. A lot of people think of homeownership as an impossible dream to achieve especially in our country where prices rise unimaginably each year.
This article aims to help you understand a few things about home loans or mortgages offered by commercial banks and government agencies.
What is a home loan?
A home loan or mortgage is a facility provided by a financial institution like a bank to help you purchase or improve residential property. In other words, a home loan is the opportunity to borrow money with interest to fund the renovation or purchase of a house, acquisition of a lot, or refinancing of a current mortgage.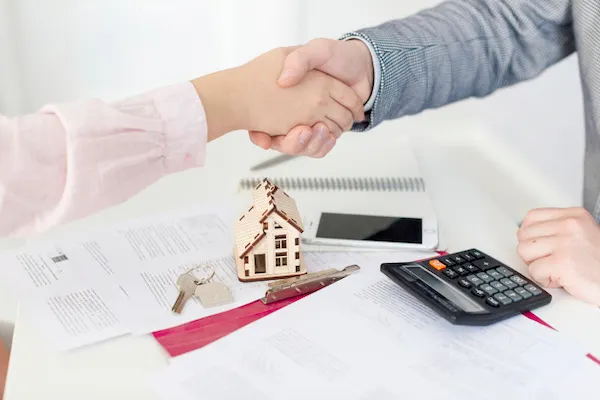 Borrowers can opt between two existing types of mortgage which are flexible and conventional. The flexible home loan is usually offered by banks. It allows for the varying interest rate depending on your preferred deposit amount. The conventional mortgage has fixed interest and payment within a specific period.
How long should I pay my mortgage?
The duration of your loan depends on the type of property you want to acquire, the amount of the loan and the financial institution that provided the loan. For most lenders, low-interest home loans are offered from a minimum of 5 years to a maximum of 40 years. On average, borrowing money to buy a vacant lot has a term loan of 5 years, house and lot for 20 years and condominium unit for 10 years.
Where can I apply for a home loan?
Banks like Banco de Oro, Security Bank, PS Bank, EastWest, Sterling Bank of Asia, Maybank., Philippine National Bank, Robinsons Bank, and BPI Family Savings Bank provide loans with interest rates ranging from 5-6%.
You can also check for a mortgage from Pag-IBIG and apply for an affordable housing program specially designed for all Pag-IBIG members. Pag-IBIG can provide a loan amount of Php450,000 with a 3% interest for a loan of 30 years. This goes with monthly repayment for as low as Php1,897 per month. To be granted the loan, you should have made at least 24 monthly savings, have a gross monthly income of not more than Php17,500.0, and have no outstanding short-term loan.
The Social Security System also offers different types of housing loans including a loan for improvements and repairs. You can finance major improvements in your house like construction if concrete fence, installation of deep well, or completion of an occupied bare house. Eligible borrowers should be members of SSS who have made at least 36 months of contributions, has no existing loan with SSS or NHMFC, and have not been granted any final benefit from SSS.
What mistakes should I avoid when applying for a housing loan?
Your housing loan application is a journey that could last for decades and that can change your life. It pays to consider a few things before fully jumping into the venture.
1. You apply for a high monthly repayment
Of course, you want to finish that mortgage in a short period but doing so may require you to pay bigger amounts each month. The recommended monthly payments are up to 25% of your salary. For instance, if you are receiving Php70,000 each month, you can allot Php17,000 from your wage towards your mortgage repayment. This strategy leaves enough room for you to spend on other necessities like utility, school fees, and food.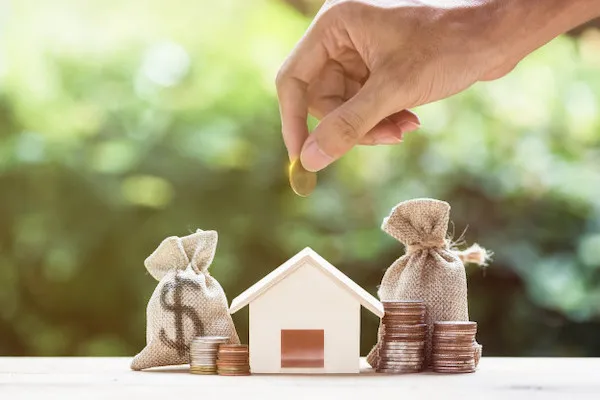 2. You spend your savings as a down payment
Most condominium developers require you to pay 10-25% down payment for a studio or a one-bedroom unit. Usually, you should have at least Php180,000 and more to move-in to your new home. You can opt to pay the half upon moving in and the other half can be distributed in your monthly amortization in the first year of your ownership. Check how much savings you have in the bank. If your required initial cash out will wipe off your savings, then you might want to postpone the purchase until the time that you have a little more left for emergencies.
3. You don't consider the living expense
There is more to monthly repayments for your housing loan. Living in the property entails a lot of outlays you might not have expected. For example, you need to settle yearly property taxes aside from having to spend on furniture and appliances. Condo units have other dues and fees which you can inquire about from your property agent.
4. You don't shop around
There are a lot of options out there for properties on sale and promos from developers and lenders. Buying a home should not be done quickly because it takes time for you to gather information, compare, analyze, and plan out your repayments. You can use the information at GoBear when comparing interest rates.
Planning to buy a home is not easy. You should make sure you have a stable source of income each month for the next 10-20 years to sustain it. You should also devote ample time learning about the ins and outs of property purchase. Taxation, amortization, and association dues are just a few of the many additional costs you should include in your budget. Use online comparison sites like GoBear and ask for advice from the right people before signing your mortgage application.
People also read:
Special Loans You Didn't Think Existed
Top 5 Reasons to Choose Personal Loans vs Loan Sharks