Finder is committed to editorial independence. While we receive compensation when you click links to partners, they do not influence our content.
Are You Ready To Take Out A Personal Loan?
Everybody wants to avail of personal loans for a lot of reasons. A call center agent might want to apply for one to settle her condo unit's down payment. A mother of two would want to avail of her kids' tuition while a marketing agent in Makati is looking at borrowing money from banks for the renovation of his home in the province. Different people mean diverse reasons for borrowing. But the purpose of applying for a loan is not the only consideration. Most banks base their approval of your loan application on your answers to certain questions.
What is loan readiness?
Loan readiness is an evaluation of a borrower's ability to use his borrowed money efficiently and pay it off within its tenor. Your expenses, earnings, and other responsibilities contribute to assessing how ready you are in obtaining a loan. It is important to undergo a self-check to make sure that the loan would further improve your finances instead of worsening your financial woes.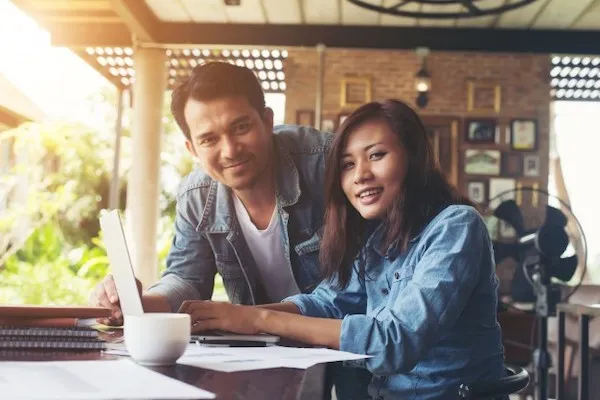 Banks usually base their evaluation on the applicant with a lower credit score.
Let GoBear help you evaluate your loan readiness through the questions below:
What composes your monthly expenses?
Debts, utility bills, household costs, and savings are just a few of the many allocations for your wage. Know what you need to settle and how much will you be spending for you to have an idea of your total monthly expense. Household expenses may consist of rent, groceries, electricity and water bills, internet, tuition, and food.
Knowing your monthly expenses will help you assess if your salary could still cover for monthly installments. If your monthly earnings are not enough for your existing bills, then it might not be wise to borrow additional funds.

How much is your monthly salary?
Lenders need to know how much money comes into your bank account each month. They need to make sure that you are capable of settling your debts. Once asked this question, you need to let your agent know the sources of your income including your own business and employment.
How long have you been working or have been running your own business?
Employment or business tenure gives an impression of stability. This is the reason why you need to be employed for at least one year to secure a personal loan or a business loan. Employment or business tenure assures the lender, once again, that you can pay off the debt without fail.
Details of your own business can strengthen your chances of getting approved for a loan.
Are you saving enough?
The ideal amount of savings should be at least 3-6 months' worth of your salary. If your monthly salary is at Php30,000, you should have at least Php90,000 in your account. A bank account with such amount could cover for "what ifs" and emergencies, while your salary will be used to pay for your loans and monthly expenses.
Then why should you apply for a loan if you already have saved enough? The answer leads us back to your purpose. Your savings might not sufficiently cover for your need. People apply for loans for different reasons. Php90,000 might not suffice a home renovation or a family trip to Singapore.
Are you prepared for "what ifs"?
What ifs basically refer to unexpected situations. Some people are driven to apply for a loan because they have other means of income aside from their salary. Their additional revenue is set aside to deal with unavoidable circumstances that require money. It's great to know that you saved enough but it is greater if you have other means of earning cash.
Everything You Need To Know About Personal Loans In The Philippines
Learn more about personal loans types and features before starting the application process
Do you have a payment strategy plan?
A payment strategy considers when and how your payment will be made. It should at least lead to the expense and debt reduction and not otherwise. Early payments are rewarding, and late payments entail fees and added interest. You should also decide what tools will be used in making your payments. Some lenders would require checks for each monthly installment while others would opt for automatic deduction from your account.
Digital solutions like online money transfer and bills enrolment will get rid of the manual payment process. These will also help you keep track of your payments and would let you review your monthly cash flow.
Have you searched for the right lender?
Banks and lending institutions use different policies, terms, and conditions governing the loan. Some impose late payment fees while others charge 5% on missed payments. Searching for the right lender can be done through comparison platforms like GoBear. GoBear lets you understand each loan's features to let you decide which one suits your needs.
For Citibank, your loan wait is over! Citibank offers a high loan amount for up to Php2M payable in 1-5 years. Whether you want to improve your home, pay for tuition, or simplify your debts, Citi's multi-purpose personal loan is the answer. At present, Citibank is the largest foreign commercial bank in the country that provides corporate banking, consumer banking, and transactional banking services.
How much money do you really need?
Loans are definitely useful when they serve their purpose. Identify your commitment when applying for a loan and decide for an amount just enough to cover it. Applying for a very high loan amount could lead the bank to reject your application. Much worse, it could even affect your finances in the future because you are borrowing something which your income could not pay for. Make the necessary calculations and be realistic about what your current status could cover.
Do you have the required documents?
Lenders would ask you to submit different documents including copies of your government-issued IDs, bank statement of account, latest credit card bill, utility bills, Income Tax Return, salary certificate, and even certificate of employment. Check what are your chosen lender's documentary requirements to hasten the loan application process.
Final thoughts:
Getting ready for a personal loan will prevent you from incurring bad debts. Preparation, good payment plan, additional income-generating activities, and proper loan usage are major considerations in evaluating your readiness.
People also read:
10 Things You Should Know About Personal Loans
Top 5 Reasons To Choose Personal Loans Vs. Loan Sharks