Finder is committed to editorial independence. While we receive compensation when you click links to partners, they do not influence our content.
Are Airmiles Credit Cards Worth It?
Have you ever wondered what it's like to fly in first class with one of the country's best airlines? We have! That indescribable feeling when you're up in the air holding a glass of champagne while enjoying your fancy airplane suite is something we dream about often.
There are a thousand reasons why we, at least once in our lifetime, should invest in that VIP boarding pass that comes with perks only *rich* people can afford. And we don't mean spending all your hard-earned savings to book a roundtrip ticket to London or Paris or Barcelona.
What we're trying to say is that, whether you're an occasional tourist or a frequent flyer, there are ways to explore what the world has to offer just by owning an airmiles credit card. Yes, it's as simple as that!

What are air miles credit cards?
Well, these cards which are usually referred to as travel credit cards or frequent flyer miles reward you with travel points. You are entitled to benefits after accumulating enough number of miles based on how frequently you used your card to book for a flight.
What's even more interesting is that it's possible for you to earn points from shopping, dining, and transacting with the credit card company's partner establishments. To help you get started, most credit card companies give away miles upon the activation of your new card.
Airmiles credit cards are also known as travel credit cards. These are the types of cards that reward you with travel points for every spend. The travel points can then be used for booking your next trip.
There are a lot of airmiles credit cards to choose from. You can apply for Citi PremierMiles that allows 1-mile point for every Php30 spend. Or you can opt for an HSBC Premier Mastercard that rewards you with one airmile for every purchase worth Php25. The HSBC Premier Mastercard gives you access to more than 800 international airport lounges. BPI SkyMiles MasterCard, on the other hand, lets you earn one SkyMiles for every Php45 spend.
Remember, credit card providers may have different terms and conditions in redemption and use of airmiles. However, almost all providers let you enjoy earning non-expiring and transferrable miles points.
So, are air miles credit cards worth it?
Yes, they are definitely worth it for those who love to travel! With your airmiles credit card, you can take your travel experience to a whole new level. Here's a rundown of the primary benefits you can get from your air miles credit card:
• Discounted or free flights – It doesn't matter if it's a 5% or a 10% discount on plane tickets. What matters is that you save money which you can add up to your budget so that you can shop for more souvenirs.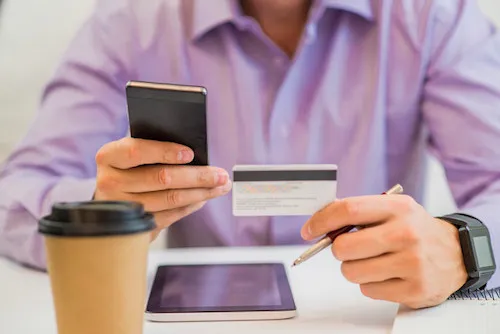 Free flights definitely happen because there are chances when all you can use to pay for the flight are the airmiles you've accumulated. Just make sure the rewards systems of your providers suit your travel needs. So, with airmiles credit card, you aren't just looking forward to paying less for a trip, but you are also starting that adventure towards a totally free journey.
• Seat upgrades – Who wants more legroom and a bit of privacy? If you've got enough points, you can redeem them for seat upgrades because you need plenty of rest while going through that 13-hour flight from Manila to Rome. Plus, it's so much peace when you're in your airplane suite.
• Priority check-in lanes – Skip the long lines at check-in counters! Some air miles credit cards offer priority check-ins, and they let you stay in exclusive airport lounges where you can relax as you wait for your boarding time.
• Free access to airport lounges – While waiting for your flight, you can relax, indulge, and be productive if you have access to airport lounges. Complimentary amenities are within your reach if you have the right card. Some bars even offer free food, beer, wine, cocktails, and the opportunity to get out of the hustles and bustles of the airports while enjoying your peace.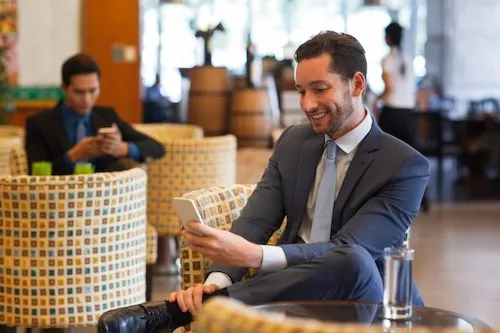 If you think having this privilege is impossible, think again! RCBC Bankard lets you enjoy a stress-free trip and relaxing pampering to over 900 VIP lounges. BDO Visa Platinum is a Priority Pass for you to access VIP Lounges for free! You just need to have a minimum spend of Php50,000 within six months before your lounge visit. The Unionbank Miles Platinum Visa card lets you indulge in local airport lounge facilities including that of Skyview Lounge at the NAIA Terminal 3, the MIASCOR Lounges at NAIA Terminal 1 and Davao International Airport and the CLUB Manila Lounge at NAIA Terminal 1.
How do I redeem airmiles?
Providers have various ways to allow you to redeem your points. You can do it online or even via a telephone call. Here are a few things you should remember before redemption:
* You must be of good credit standing. Payoff your dues to be eligible for redemption.
* Processing takes time. Some local banks take four to six weeks before miles can be claimed. You should plan two to three months before your date of travel.
* Airmiles claims cannot be canceled. Any requests for redemption could not be canceled. This means you should be decisive about your travel because once you change your mind and did not proceed with the trip, the airmiles in the process will no longer be credited back to your account.
These air miles credit card benefits can be valuable to those who travel from time to time. If you're responsible for managing your finances (or swiping that tiny plastic card of yours), then you can ensure that you're getting the most out of your card.
People Also Read:
*6 tips to get your credit card application approved
*Top Credit Cards for First Timers 2019
*11 ways to secure online shopping with credit cards
That is why we encourage you to do your homework and research through which card company can give you the best travel rewards. Let GoBear help you compare air miles credit cards, so it's more comfortable for you to decide.