Finder is committed to editorial independence. While we receive compensation when you click links to partners, they do not influence our content.
Apps You Can Download to Support Your Mental Health
You might have already seen what quarantine measures did to nature. Rivers have become clearer. The skyline was rid of the unsightly smog. We understand these times are tough but nature finally got a breather. Maybe it's telling you to take one too.
The World Health Organization (WHO) recognizes that the drastic changes brought by the pandemic in people's lives might take a toll on the mental health condition of some.
WHO released a list of reminders to keep everyone mentally healthy.
Minimize newsfeeds.
Social contact is important.
Limit the amount of alcohol you drink or don't drink alcohol at all.
Be aware of how much time you spend in front of a screen every day.
Help others.
Support health workers.
To help you in following WHO's advice, we came up with a list of mobile applications you can download to support your mental health during this quarantine, which may also be useful when the "new normal" sets in.
Headspace
Meditation is not just a hype. It's a lifestyle you can start adapting to get into a state of mindfulness. It doesn't wipe away your worries but it gives you control. It rewires your brain so you can achieve a healthy perspective.
Headspace is a meditation app. This is great for meditation noobs because new users can try a basic course composed of ten sessions. You can choose how long each one can be: 3 minutes, 5 minutes, or 10 minutes. There's also a male and female voice option. Pick whatever is soothing for you.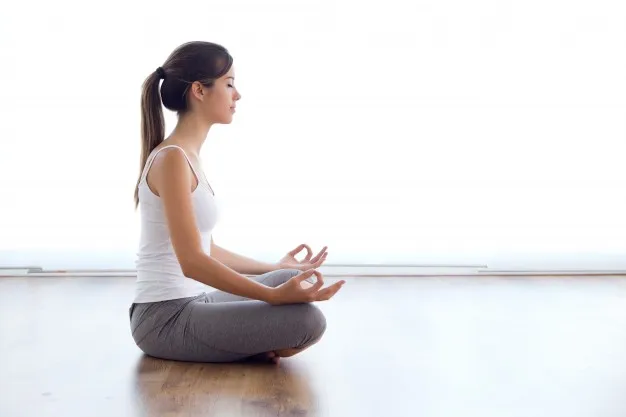 Here you can exercise proper breathing, which you can, later on, apply when you want to calm down on your own and without being guided by a meditation app.
There's also a sleep feature that can help you fall into a good night's rest. Select a playlist of your choice and time it depending on how long you think you need. Play a piece of mellow piano music or the tune of nature.
Download this app and diffuse your favorite essential oil for optimum results.
,
Down Dog
If not closed, gyms are only operating in a limited capacity. And if you're being very cautious to not contract the virus because of public facilities, a home workout is the best option for you.
Yoga is one exercise you do at home without using gym equipment. Aside from improving your flexibility and increasing your strength, yoga is said to relieve anxiety and fight depression. You can read all about its benefits in this article.
Using Down Dog is like having your very own yoga instructor. It demonstrates and instructs you on how to execute each pose. You can customize his or her voice. Choose which part of your body you would want to work on. If you're new to yoga, the app will also help you ease the exercise into your daily routine by selecting the difficulty of the session and even your preferred background music.
Down Dog can also be linked to your phone's health app, which then gives you an overview of how you have improved on maintaining a healthy lifestyle. Use your phone's screen mirroring app to view the exercise on a larger screen and set up a family yoga session at home. Namaste!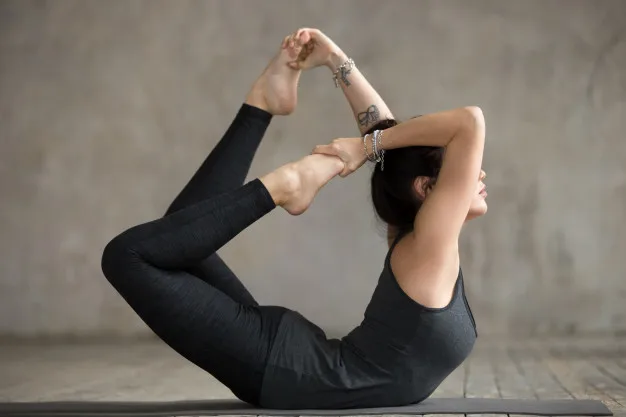 Houseparty
We all longed for a quiet and alone time. But now that we have a lot of that at our disposal, the silence has become deafening. In those gaps, our anxieties seep in. Don't just use video calls to talk to your clients or your boss.
Regularly calling your loved ones may turn into just a routine for some. You might run out of topics especially now that you're in a situation where everyone you know is also stuck at home or going through the same situation. Don't lose that deep connection with your loved ones.
Upgrade this by downloading Houseparty. It turns your video call into a game night. While in a conference call with your loved ones, play a game of charades or pictionary. Find out who has the most knowledge on a bunch of topics such as The '90s, General Knowledge, Pop Culture, Technology, Sports, and more in a trivia game.
,
Audible
Your house is not just where you live, it has now become your workplace. It is now your family's workplace as well. And if there are kids in your house, it also serves as their play and study area. This means chores might be piling up on you more than it has before this pandemic. Your urge to clean and disinfect everything has grown and it's taking much of your time.
If you like reading books, you might tend to put off this habit of yours because there's no time to squeeze it in. Streaming videos on Netflix might have also taken over because it's a luxury you could not enjoy back in the days.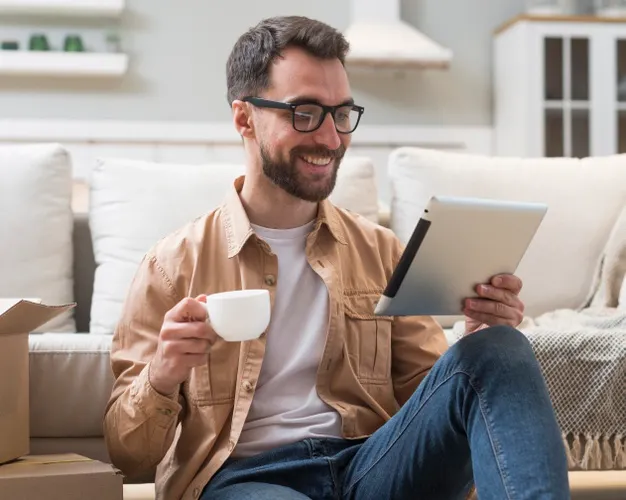 Audible is a convenient way to "read" books without tiring your eyes. It's one of the most used avenues of audiobooks because of the range of genres you can choose from.
Listening instead of reading content enables you to multitask. This means you can finish Michelle Obama's "Becoming," while folding the clothes or doing the dishes. If you're a Potterhead, listen to Harry Potter and the Sorcerer's Stone because we just can't get enough of the good stuff.
Audible has a lot of self-help audiobooks where you can find useful advice on whatever aspect of your life you want to be addressed. If you want to make the most of this quarantine and use it to build a solid routine and a productive lifestyle, download James Clear's Atomic Habits or Darren Hardy's The Compound Effect. Are you worried about your finances? Audible has a "Best Finance Audiobooks for Amateurs and Masters Alike" list which can help you set a financial goal.
If you're living alone, connect your mobile phone to a speaker so the reader's voice drowns out the silence in your place.
Fabulous
Yes, the past months felt like a hundred years already due to the natural disasters, political events, and the pandemic that shook the country. You need a rest from all of these and the things that caused you troubles. But constantly slacking off might make it hard for you to adjust when the quarantine is over. Just lying on the couch for a long time or not getting out of bed immediately after you've wakened up might cause you to think about more worrying thoughts.
,
"Rome wasn't built in a day." This is what the mobile application Fabulous reminds you of when you start using it. It helps you to gradually work on a daily routine. In setting up the application, it asks you a set of questions first for the app to design habits that fit your needs. It gets to know your goals, distractions, and habits.
An example of one challenge Fabulous gives you is drinking water regularly to kickstart your morning. If you press on to this challenge, a notification will appear on your mobile phone during your waking time. This will remind you to drink the water and start the day right. If you succeed in the challenge by doing it for three consecutive days, you will be lead to the next one, which is eating a great breakfast.
When you explore the app, you'll find out that there are programs designed for specific situations such as dealing with unemployment and need for daily inspiration.
,
Gratitude
Many have suggested the benefits of keeping a journal to achieve mental clarity. This might be a problem for people who have a hard time expressing their thoughts. If you are one of them, give the Gratitude app a try.
This app lets you note things that you are grateful for in a day. Let's say you woke up on the wrong side of the bed but suddenly your officemate picked up a cup of coffee on his way to work and gave it to you. Take a photo of the macchiato and post it on Gratitude. Write a simple caption to explain that photo. Don't worry. That virtual journal is for your eyes only. Once you've saved up on gratitude notes for a few days, look back on these entries when you're having a bad day. It will surely change your perspective. The days aren't all bad.
There's always something to be thankful for.
Final thoughts:
Financial setbacks have caused unrest for many in these uncertain times. GoBear can help you on your needs such as choosing a savings account where you can store an emergency fund or availing a quick loan to fix your finances. Because we're dealing with the unknown during this health crisis, GoBear can also help you choose the health insurance that fits your budget so you can cross off hospitalization in your worry list.