Finder is committed to editorial independence. While we receive compensation when you click links to partners, they do not influence our content.
Adulting 103: How To Budget The Minimum Wage?
See first:
Adulting 101 – A Beginner's Guide to Government Documents and ID's
Adulting 102 – A guide to making a resume and landing your first job
In Metro Manila, the minimum daily wage is PHP 466. This computes to roughly PHP 10,000 every month. The provinces generally have a lower minimum wage. This may be very hard to budget, or simply too small and impossible to live with if you're funding a family of four.
However, for one who's simply starting out as an adult, you don't have much responsibility to pay for. But that doesn't mean you spend blindly every payday. If you want to spend adequately but still have money for savings, you'll need to plan your budget meticulously.
Here's how you do it.
What's in a budget?
Goals. This helps you set the pace for your budget. Do you want to have a house in five years time? Then focus on saving for it. Do you plan to retire by the time you're 50? Then make space in your budget for a retirement fund.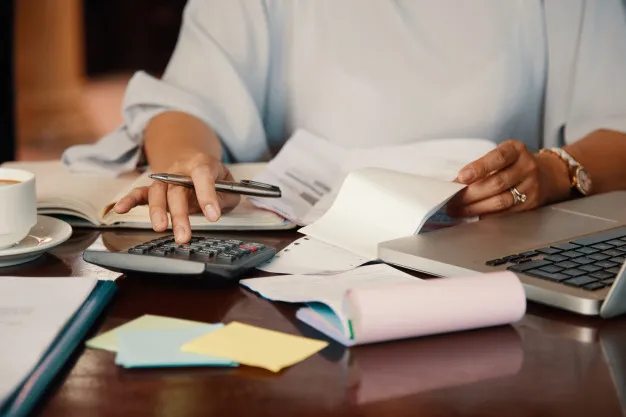 Income
This is how much money comes into your wallet every month. Make sure to note and remember how much came from your salary, from gifts, and especially from loans, as this part of this will be allotted as an expense. This is the total amount you can spend in your budget, so make sure it's accurate and not overestimated.
READ:5 Ways You Can Reinvent Your Career During the Pandemic
Expenses
This is how you spend your income. You want to group similar expenses together. Common categories are "food", "travel", "essentials", and the like. You can specify bigger groups like "leisure" into smaller sections "make up", "gaming" or "movies" for a better grasp of your spending habits.
Listing your expenses can get tricky if you don't know how to prioritize your needs. A great start would be to list everything and rank them from the things you need most to the things you can live without.
The 50-30-20 Rule
This budgeting guide essentially divides your income into three different percentages. 50% should go to needs and essentials, 30% into wants and negotiable expenses, and 20% for savings.
Needs always come first. This means rent, utility bills, and grocery. You can't skimp on these expenses, thus they should be your priority.
Allot budget for guilt-free spending. Sure, you're providing for your living and surviving day to day. That doesn't mean you pass on self-care! These days, emotional and mental care is as important as physical nourishment, and it's important to have a budget for that. This part of your budget can go to monthly movies and eating out. It can also go to other spendables like your life and health insurance or saving up for your dream car.
Force the savings from your salary. It's hard to assume that something will be left to save after spending on needs and wants. This is what reserving 20% of your income is for. By actually allocating a budget for your savings, you're sure that you have an emergency fund when needed. By rule of thumb, you need at least 6 months' worth of living expenses saved to crisis-proof your finances. After saving enough for that, maybe you could go easier on this part of your budget to spend on the preceding categories.

Other tips to improve your finances
After some time, you do have to go back and review your budget. This allows you to make adjustments and review your spending. Are there expenses you can cut on? Is there something that didn't add up? You'll have to tweak your budget to ideally have a larger income, lesser expenses, and more savings.
Have a side hustle
This focuses on increasing your income. If you think your expenses are too much for your income, you might want to take on freelancing jobs in your extra time and earn that extra money for the month.
READ:5 Profitable Hobbies You Can Start At Home
Is your electricity and water bill too high for one person? Maybe you haven't cleaned your AC filter for a while, or maybe you've been putting off having a pipe leak repaired. These simple maintenance issues actually cost you a lot, so you might want to check on it.
By doing this, you cut off on paying the unnecessary extras of eating out. You also get a control of your diet and what and how much you want to eat. It's simply a healthier and cheaper way to live!
Rent your space
Is your space too big for you? You might want to invest in a bunk bed or an extra bed for your storage room. Not only will this push you to declutter and sell your extra things, but it will be an extra income that can go to paying rent!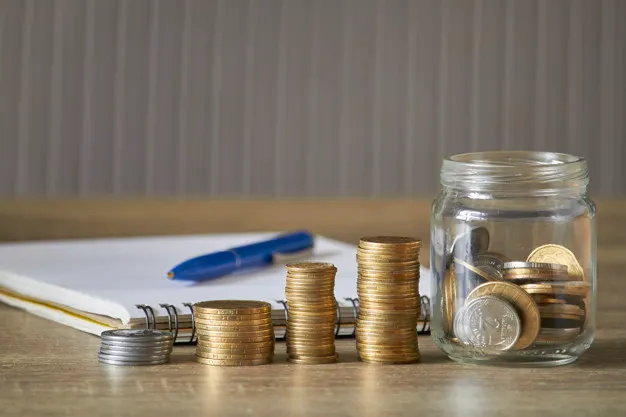 Keep the change
Remember the last time the grocery cashier didn't give your 75 centavos of change? Do you ever wonder how much you'd have now if you didn't leave those behind? You have two options for a loose change you don't want in your wallet. Either give it to the next beggar you see on the street or save in a piggy bank to add to your savings!
Surely, you're not storing your savings under the mattress, are you? An ideal savings account has a high-interest rate. In this digital age, you might want to explore different digital banks as they generally have a higher interest rate because of low operational expenses.
The importance of insurance cannot be emphasized enough, especially if you still haven't established your emergency fund. Insurance is literally a financial safety net. If, in any case, you face a financial crisis, like hospitalization or property damage, insurance will dramatically lessen the blow to your finances. It's important to invest in insurance early on, so you have more to reap later.

Final thoughts
Budgeting a small budget is hard enough. Regularly review your budget and see if it still works well towards achieving your financial goals. This is what adulting is all about, after all. Expect that as you grow older, there's more financial independence and stability required of you. Budgeting is a skill that will prove useful over the years. Mastering it early on surely makes adulting easier.
Happy adulting!