Finder is committed to editorial independence. While we receive compensation when you click links to partners, they do not influence our content.
Adulting 102: Making A Resume and Landing Your First Job
So you just graduated from college (or, well, senior high school) and you're ready for your first job. You're settled with other requirements and only need a resume. How do you perfect it to land that first job?
This is scary. Most of the time, the only thing standing between you and a job is your resume. There's a lot of pressure in making a perfect resume that highlights everything you're about. Sometimes a company requires that you already have an experience in what's supposedly your first job. That sounds ridiculous to many fresh graduates, but can a good resume get around that? What's the difference between a CV and a resume? How do you summarize yourself in a page or two? What to wear for a job interview? These are overwhelming questions for an adulting newbie!
READ:Personal Loan for the Unemployed: What You Need to Know
Well, here's everything you need to know about making your resume and entering the workforce!
What is a Resume?
A resume is a brief summary of your skills and experiences. Ideally, a resume is only one page long. Its goal isn't for your future employer to know your entire life, but simply to make you stand out from the competition. Because of this, a resume is tailored specifically to your desired job. You change your resume based on the job you're applying for, and fill it with details that are specifically relevant to that job.
A Curriculum Vitae (CV) is a different document. It's a chronological list of your entire career biography. It's a couple of pages, depending on how much experience and accomplishments you have. It doesn't change regardless of the job you're applying for. What changes, instead is your cover letter.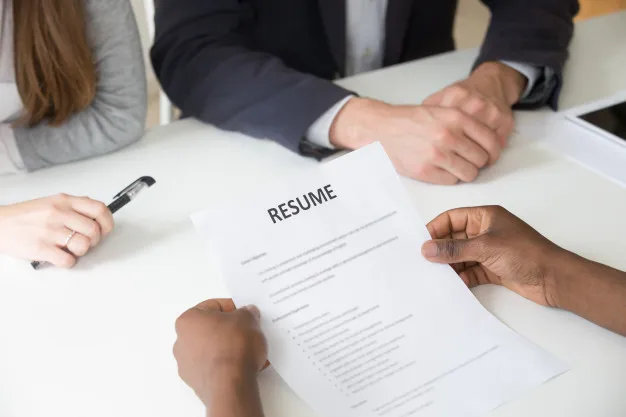 Yes, there's another document you need when applying for a job. A cover letter is submitted with your resume or CV when required by the employer. It expresses your intent in applying for the job. The goal is to convince that you're a right fit for the position using a more personal approach. It should be written to complement and support your resume.
5 Tips to making a great resume
Layout is key
There are different resume formats you can choose from: functional, chronological, or hybrid. A functional layout highlights your skills and achievements. There's not really proof of how you acquired these skills. So there's the chronological format that lists your work experience according to the time they occur. You don't directly list the skills you have, but let your experiences speak for them. Some employers don't have time to analyze your experiences.
This is where the hybrid comes, as a combination of both functional and chronological formats. There's an explicit list of your skills and achievements and a record of how you acquired them. The chronological order is often listed with the latest experiences before the oldest ones.

Aesthetics are also important when layouting your resume. Refrain from big blocks of texts and seemingly endless bullet lists. Create subheadings for "Work Experience" or "Education" to specify portions of your resume. Don't use more than two font types in your resume. Make your font formal, as well. Using a template can help you make your resume.
Optimize your language
Of course, there's the basic dos and don'ts in grammar. But besides that, make sure that your resume is action and goal-oriented, especially when the job requires you to be that. Use action verbs to highlight your accomplishments. The more specific you are, the better.
It's also wise to refer to the job description and use words you see there in your resume. This establishes a clear link between your experiences and the job you're applying for. When possible and beneficial, include numbers and statistics, like your grades average, or your social media followers, or money you raised, etc.
Soft skills are important too
These are skills that relate more to your work environment rather than the job itself. If your prospective job requires you to interact with other people, you have to establish that you have good interpersonal relations.
READ:5 Profitable Hobbies You Can Start At Home
These can also traits that relate to honesty and trustworthiness, leadership abilities, ability to work in a team, and a lot more. While these won't be the main criteria that they hire you, this could be your upper hand over others with the same credentials.
Highlight your academic achievements
This is useful for when you don't have much work experience to flaunt. Fresh grad? Display your 1.50 GWA! If you've had internships and leadership conferences as a student, that could pass as experiences related to your job. Exhaust everything in your disposal!
Relevant experience above all
Don't include random experiences that have nothing to do with the job you're applying for. Maybe if you're making a CV instead, then sure. But in a resume, make sure to include only the relevant and most impressive parts of your career. This will allow you to top all your other competitors, and possibly snatch that job!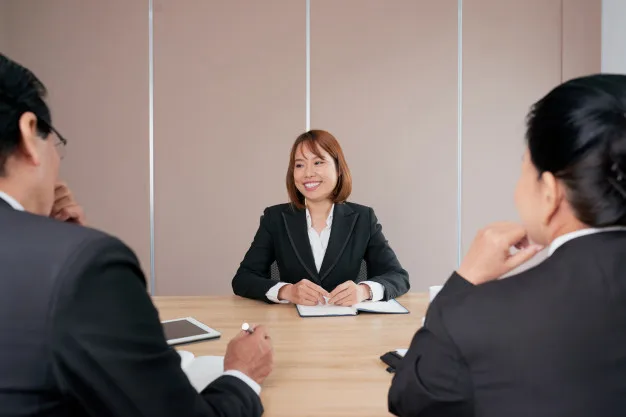 5 Tips to slaying your job interview
Prepare
Now that you have all your documents prepared, it's time to plan for the job interview! Many people dread this part of any application process. It's important to prepare for this because it doesn't have any do-overs like writing your resume does. Once it's done, it's done. Refrain from "winging it" when it comes to a job interview.
Dress to slay!
First impressions always last. Even if you don't want it, your future employer will judge you by appearance. Make sure to look appropriately professional. It's equally important to wear something comfortable. You don't want to be pulling your skirt down every 5 seconds during the interview, no. If you're wearing makeup, it would be wise to keep it simple, and not too ~instagrammy. Same with bling, keep it at a minimum.
,
Confidence is key
This is critical. You want to appear reliable and qualified. Own up to your achievements and weaknesses. Take the credit you deserve! If you don't believe in your own skills, how do you expect your employer to? But know your limits. You don't want to be too cocky. This might make you seem insincere and untrustworthy, and would discredit your achievements in the long run.
Know your weaknesses and how to turn them to strengths. At some point, your interviewer will ask "What is your greatest weakness?" You have to prepare an answer for this before you step into the interview room.
READ: When Should You Start Building Your Credit Profile?
Now this might be funny, but there are actually good weaknesses! Or at least you just have to say it right so it appears to be something good. For example, "I'm a perfectionist" is a weakness that tells your employer you're detail-oriented and focused on the task at hand. They don't have to know this means you obsess over a project for a long time. Shhh.
You can say "I'm impatient" as "I get frustrated when something runs beyond the deadline". Note the wordplay! Instead of impatience being a bad thing, it now means you work hard to finish a task on time!
Enjoy the process
We know it's a hard process, but try not to let the pressure get to you. When in the interview, it's as important to appear human as it is to be professional. Make genuine conversation and show interest in the job by asking questions. Employers love it when you show a certain level of actually caring about the job.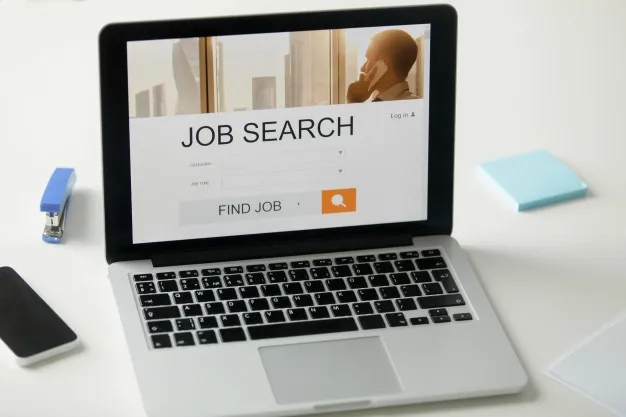 For instance, you can ask "What do you expect of me after 5 years in this company?" or even "What do you like best about working here?" for a more personal touch. Get to know the company and even your interviewer. It'll be fun for both of you!
Final Thoughts
Looking for a job is hard enough. If you don't have prior work experience, it's even harder. Make sure that before you go job-hunting, you still have a little source of income for at least 2 months. It may be your parents' old money, a savings account for a rainy day, or your trusty credit card! This way, you still have money for living expenses while you look for a steady source of income. The bigger this source is, the less pressure it is on you to find a job real soon.
Happy hunting!