Finder is committed to editorial independence. While we receive compensation when you click links to partners, they do not influence our content.
Adulting 101: A Beginner's Guide To Government Documents And IDs
For most people, adulting starts as soon as you blow your 18th birthday candles. By then, your school ID probably won't pass as identification in some establishments. At 21, it surely won't. This is when you'll scram for your collection of government IDs and documents that you also need for your first job. Problem is to get some valid ID, you will need two other valid IDs that you can only get if you have other valid IDs and documents!!! It seems ridiculous, especially if you don't know where to start.
READ:A Freelancer's Guide to BIR Registration
No doubt having valid IDs present multiple uses in private and government transactions. It allows you to avail of services where your identity has to be verified, like applying for a job, a loan, or a bank account. We know everyone should have a valid government ID, document, or accountin possession. This is why we've prepared you this guide on how to get started with government documents now that you can get them. We'll start with the basics – the necessary ones.
Philippine Statistics Authority (PSA) Birth Certificate
Your birth certificate is essentially proof of your existence. The certificate of live birth is usually issued upon, well, birth. Chances are you can find your parents' copy deep in your attic. However, if for any reason, it's lost or it's still an old NSO copy, you should get yourself a PSA copy.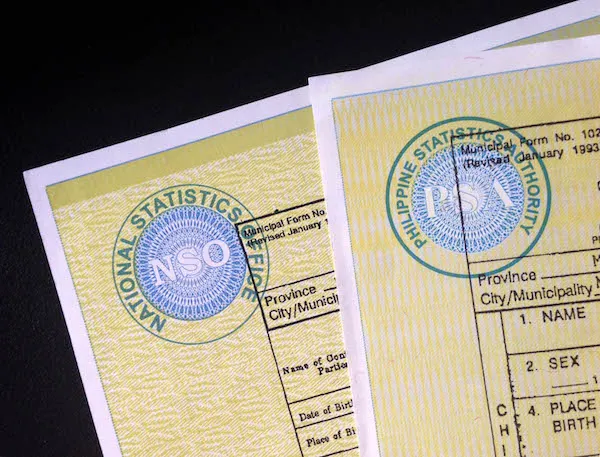 How to get it:
There are different ways to obtain one. They vary in cost and convenience. If you need one right away, request a copy directly from PSA. If you want it cheap, go to an SM Business Center. If you don't have any valid ID or you can't go out yet, you'll have to do it online.
In anyPSA Serbilis CenterTake an accomplishedapplication form*, the document owner's valid ID** to your chosen Serbilis Center.
Proceed to the Screener's desk to check the application form's accuracy.
Once approved, pay PHP 230 to the Cashier.
Claim your birth certificate from the Releasing Area.
* You can print and fill out the form at home or you can request it from the center.
** If you're currently enrolled, your school ID will pass as a valid ID. If someone will request for you, they also need to present your authorization letter and their valid ID.
READ:Government Aids To Help You Get Back On Your Feet
Go to the counter processing civil registry documents.
Ask for and fill out an application form in addition to SM's separate forms, if any.
Pay PHP 180 to the Cashier and take the official receipt (OR) and the claim stub.
After 4-6 days, return to the same business center with a valid ID, OR, and claim stub to claim your requested birth certificate.
Click the "Click here to request now" button.
"Accept" the Terms and Conditions of PSA Serbilis.
Fill out your Contact and Delivery Information.
Click "Next".
Confirm your details.
Request a birth certificate on the request page.
You can only request a birth certificate online if you have never had changes made to your birth certificate or you will not be making any new changes in the copy you're requesting. For new changes to your birth certificate, visit the nearest PSA branch.
Fill out an online application form.
Save your information.
Confirm your details.
Follow the payment and delivery procedures and notes attached to the acknowledgment page. Claim your birth certificate when delivered!
Barangay Certificate and/or Clearance
Most of the succeeding IDs and documents will require proof of residency. You can always provide your electric or water bill named to you. But that's hard to do when the bills are under your parents' or landlord's name. Obtaining a certificate of residency from your barangay hall is a better document.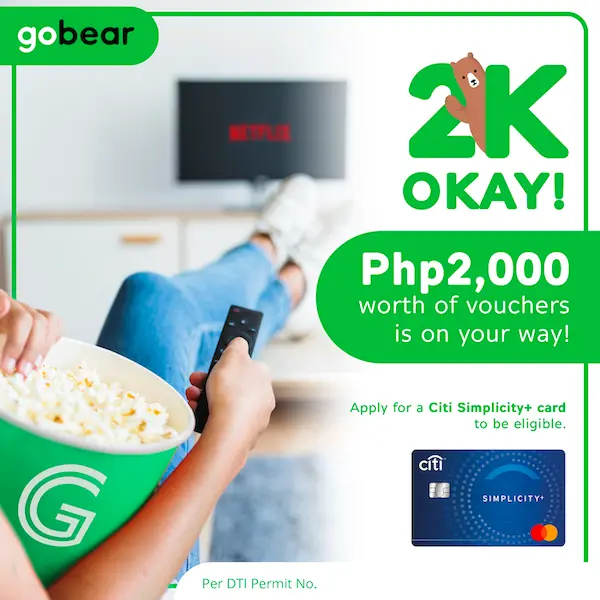 There's not much different from a certificate and a clearance. Both can be accepted as proof of residency unless specifically indicated. It's just that the clearance includes a certification of good moral character. Because of this, job applications often require a clearance, not a certificate.
How to get it:
Get a lesser proof of residency.
For those who live under a recognized apartment, condominium, or dormitory, request a certificate of residency from your building's administrator. If you're renting, a lease agreement can also be a proof of residency if you're paying bills, make copies of your billing statements. This should be enough if you're 18-21 years old, still enrolled in college, or unemployed.
Apply for a cedula if you have at least PHP 1000 personal property, employed or not. You can get this is the barangay hall too. Remember to bring an ID. Simply fill out the application slip and pay the assessed fee depending on your income. Sign and affix your thumbprint on 3 copies of your cedula, and claim the original one.
Go to your barangay hall and request for a barangay certificate or clearance
Fill out the application form and submit it along with other requirements and fees.
The fees for your cedula and barangay clearance depend on your specific barangay and what they charge for it. The service fees usually don't go past PHP 100.
Postal ID
We know you're excited to stop using your student ID as avalidID and being constantly asked for another one. Well, here it is! If you don't already have a passport, the postal ID is your gateway to government-issued identification. It's because it's very easy to obtain, and it passes as a primary identification of private and government facilities.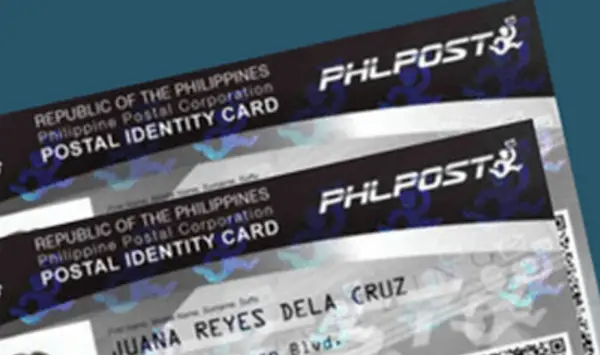 How to get it:
Go to the nearest Post Office
Submit an accomplishedPostal ID Application Form, proof of identity (copy of your PSA Birth Certificate), and proof of residency (a barangay certificate/clearance or lesser documents from step 1a).
Pay PHP 504 for your ID. This will take a few weeks, depending on location, for the ID to be delivered on your doorstep. If you want it rushed, pay PHP 650. You will need to come back the next day to claim your ID.
Upon payment, proceed to the nearestID Capture Stationto be photographed and fingerprinted.
Philippine National ID
In August 2018, the National ID Law was signed to streamline the Philippines' national identification system. The goal is for people to not need a wide collection of IDs and documents for different purposes. Essentially, you should only need your National ID for any transaction that requires proof of identity. If you do get other IDs and accounts from government systems like SSS or PAG-IBIG, you can sync your details to your PhilSys Number (PSN).
READ:Government loans: SSS, Pag-ibig and GSIS
This is the top-tier of valid IDs in the Philippines and there's no doubt that you need to have one, and you will when PSA commences registration in September this year. Requirements could be as simple as your birth certificate and your postal ID, with no initial fee.
Other documents and IDs
Your postal ID is enough for a beginner. You can book hotels and receive shipment without having to defend the validity of your student ID. However, if you want to go extra and prepare for job applications, you'll also probably need aPolice/NBIClearance. Your employer might require either or both. They have the same purpose – to assure your employer that you have no criminal record.
Once you've entered the workforce, you will then need to apply or register into the following government systems to be eligible for their respective benefits –SSS,Philhealth,PAG-IBIG,andBIR. If you're employed locally, then your employer will shoulder your registration and deduct membership fees from your salary for you.
There are more IDs for you to add to your growing collection! The following are called "functional IDs" as they serve a specific purpose upon possession –Passport,Driver's License,Voter's ID. Essentially, these are to maximize all your rights and privileges as a Filipino citizen.
Tips and Tricks
Go early. If you don't want to line up for hours before you get a document, we suggest you wait outside the government building at least 30 minutes before it opens. It's either that or pack a lot of patience and phone battery to keep yourself busy while waiting.
Take ID pictures in advance. Some application forms need you to attach an ID picture. 1×1, 2×2, and passport size are the most common variations. Make sure to stock up on these before applying for IDs and documents. Don't collect too much either, because your pictures should be at most 6 months old to be used for formal purposes.
Photocopy already existing documents. Make sure to have back-up photocopies of your proof of identity and residency, and one valid ID. This way, you won't be running around the building looking for a photocopy machine in the middle of your application.
Fill out application forms at home. When available online, print an application form and fill it out ahead of time. This will save you time when applying for IDs as you'll only have to file your application and submit other requirements.
Bottom Line
The reason for a National ID was to not have blogs like this – a guide to owning multiple IDs when you finally turn 18. It's no fun having to provide an ID to get another ID. It's like applying for your first job that needs a job experience! However, there is pride in being integrated into your community – having a social security number, being able to vote in elections, and paying your taxes. And you can only do that once you're of legal age and have all these whatnots in your wallet.
It's not all bad, is it?