Finder is committed to editorial independence. While we receive compensation when you click links to partners, they do not influence our content.
A Beginner's Guide To Time Deposits
Time deposits are among the most debatable financial products that can strike fire between any conversation involving long-term investments — you either love it or hate it. Your parents may be familiar with time deposits as they used to be a solid choice for "easy investment." But times have changed, and they eventually dwindled in popularity, but are still offered by banks as many still depend on time deposit accounts.
If you're unfamiliar with time deposits, they're essentially high-yield savings accounts that compound in value by accumulating interest over time. But here's the catch: you can't access your funds for the agreed-upon period, which you settle with the bank. The interest rate usually ranges from 1-5% and often fluctuates depending on the current times.
READ:Is it Worth Investing in a Time Deposit?
While the prospect of time deposits may seem simple, there's a good number of considerations that can encourage or deter you from setting one up.
Tenure
Time deposits sit in the bank for a certain period, and that length of time is called the tenure. You'll find that banks allow your money to mature anywhere from 30 days to over five years, so the choice is highly personal and based on your financial capacity. As you won't be able to make deposits without a fee, it's best to plan your finances in the foreseeable future before committing to an extended tenure.

Ask yourself the following questions: Do you have a stable stream of income? Do you have enough savings to last x number of months? Can you support yourself in case of an unprecedented incident, such as an accident or unemployment? Thinking ahead is key to not falling into the trap behind time deposits. If you're opening one for the first time, then consider opting for a reasonable period — such as six months to a year — and then decide to extend when you successfully make do without the time-locked cash.
Interest rate
When choosing a bank to open a time deposit account, one of your biggest concerns should be the interest rate. Generally, rates range from 1-5% — though it's difficult to find anything over 3.75%. It's best to be on the lookout for promos that inflate interest rates if you're looking into opening a time deposit for the long term. A longer tenure can often merit higher rates.
It's important to choose a bank with the highest interest rate as the percentage is fixed throughout your tenure. It means that if you were able to snag a 4% rate with a specific bank that lowers their interest to 2.5% six months into your account's maturity, your interest rate wouldn't decrease. You'll still obtain 4% in interest.
Check out the Top 5 Banks With The Highest Interest Rates For Time Deposits
Unlike other investment products, time deposits are subject to a 20% withholding tax. The rates that banks publish or state in their contracts are the gross rates, which means that you'll have to subtract 20% to get the actual percentage of profit. In turn, however, the interest compounds year-over-year, so you can benefit from a higher base value after every year. Here's an example to illustrate how to compute the interest and how it compounds over time.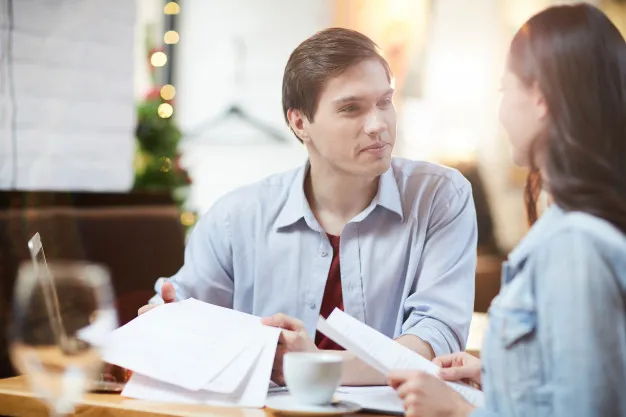 For instance, you set up a time deposit with P100,000 at 3.75% gross interest for two years and don't make any withdrawals.
First, subtract the withholding tax. 3.75% – 20% = 3%, which determines the actual percentage that you'll earn in profit.
Next, compute the interest rate for the first year. 100,000 x 3% x 365/365 = 3,000. This determines the actual value equated from the 3% interest rate. After the first year, you can expect your 100,000 to inflate to 103,000.
The interest rate is compounded every year, so when computing for the interest rate in the second year, your base value should be 103,000. 103,000 x 3% = 3,090.
After the second year, when you choose to pull out funds or withdraw, you will receive a total of P106,090.
Initial deposit
Time deposits are traditionally higher-value savings, but banks accept as low as P1,000. However, because the interest rates are relatively small, you're unlikely to benefit from a time deposit without storing a very high value. A generous interest rate of 3.75% against a P100,000 initial deposit is going to earn no more than P6,090 on a 2-year maturity period, from the computation above. It's great, free cash if you have disposable income and don't plan to make other investments, but the payoff isn't good enough to make this method your primary investment.
A higher initial deposit will significantly increase your earning, especially because of the interest compounds each year. If you store millions in a time deposit and let it mature for years, then it can earn a decent value. While it's not a life-changing amount, it's still a better option than letting cash sit in a regular savings account with no purpose.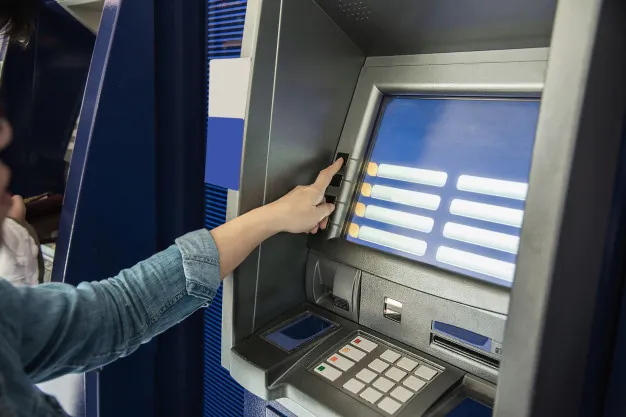 Before making a huge initial deposit, take a good look at your finances and determine whether it's the right decision for the next few years because your money will be locked away until your tenure ends — that is, unless you're alright with paying a fee either 75% of, or equivalent to, your accrued interest rate. Generally, a higher initial deposit will result in a higher yield, given that you choose the highest interest rate on offer at the moment. Banks change their rates timely, so it's a good idea to stay informed.
Additional fees
The 20% withholding tax isn't the only roadblock to profit. Time deposits are charged a stamp fee for any principal amount over P250,000. You'll have to pay a P1 fee for every P200 after P250,000. For instance, if your principal cash is P260,000, you'll have to pay a P50 fee. If you have P1,000,000, then you'll have to pay a P3,750 fee. Take this deduction into consideration as it can have a significant impact on how much you'll earn after your tenure ends.
READ: These ATM Fees Will Shock You
Should you go for atime deposit?
It's completely up to you! Investments are highly preferential. If you like the low-risk and low maintenance nature of time deposits and can accept all of its nuances, then, by all means, go for it. But if you prefer a more lucrative and faster-paced investment option, you'll want to look into mutual funds or play the stock market.