Finder is committed to editorial independence. While we receive compensation when you click links to partners, they do not influence our content.
9 Ways To Pay Off Your Credit Card Debts Fast
In some ways, paying off credit card debt can be like trying to lose weight. Choosing between paying your debts and buying a new dress is like choosing between a bland salad and a juicy steak. Most of the time, when it comes to gratification, instant trumps delayed. It's just how we're wired. Depriving yourself of all the good stuff may seem useless at first, but a debt-free life, just like a healthy life, is more than enough of a reward, even if it doesn't come quick and easy. So let GoBear lift you from your financial rut — read on and find out how you can free yourself from the clutches of bad debt through these debt management tips.
1. Evaluate your current situation
Good knowledge of your finances will let you understand why debts are piling up or why purchases have not been paid on time. Begin this with a list of everything you owe including loans, credit card debts, bills, and other dues. All these should include the gross amount including all interest charges and fees that go with them. The deficit with the highest interest rate should be paid first to save you from spending more due to charges.
READ:6 Useful Tips to Help You Manage Multiple Credit Cards
The moment you have a clear view of how things are going, you'd begin to understand the reasons why you're in debt. Maybe you spent too much on online shopping without even using what you bought, or you've been dining out every week for the last five months and didn't notice that you've maxed out your credit limit. Identifying problems like this will help you find the best solution for your money problem.
2. Use the "snowballing" strategy
"Snowballing" is an amusing and less intimidating way to name this debt management strategy, but it requires ironclad determination on your part! Prioritize paying off either the card with the highest annual percentage rate to save a ton on interest payments or the card with the lowest balance to make it psychologically easier to tackle. Pay as much of the balance as you can for that "primary" card while covering the minimum amount for the others. Once you've finished settling the first card, pay as much as you can for the next one, and so on.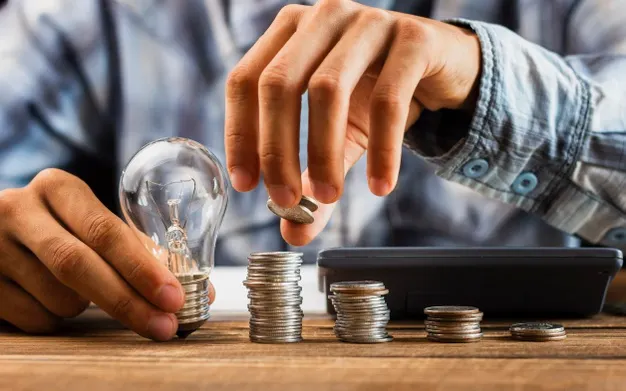 This strategy will get you out of debt slowly, but if done while avoiding another impractical spending, you can settle your dues in the long run. Closing a debt is not easy. You need to follow a strategy that suits you and that which you can commit to.
3. Make two minimum payments per month
Looking at your credit card debt and seeing how little the minimum payment is compared to the total balance, it can be really tempting to survive on paying just the allowed minimum every single month. I cannot stress this enough: resist the temptation! But if you're really strapped for cash, you can use this amount as a tool. Pay the minimum amount every time you get your paycheck every two weeks. This can shorten the time it takes for you to pay off your debt while making the endeavor more organized and manageable.
You can even pay whenever you want as long as you have the cash available. Due dates shouldn't prevent you from paying off every time it is possible for you. Use whatever cash there is to settle a debt, instead of getting lured to buy something impractical.
4. Negotiate with your bank for lower interest rates
This solution is just a phone call away! Ring up your bank and nicely request if you can lower the interest rate on your card. If your bank has a 24/7 hotline, call during midweek and off-peak hours (maybe even late at night or super early in the A.M.), so you won't have to hear the dreaded ", Please hold" and LSS-inducing, you'll-be-on-hold-forever music. But before doing this, make sure you have good credit standing. If you haven't been paying your credit card debt on time, don't expect them to say yes immediately.
5. Take the balance transfer route out of credit card debt
Are skyrocketing interest fees bogging you down? Consider transferring your balance to a different credit card that has a significantly lower interest rate, or even 0%. This is called a balance transfer. But be careful: these lower interest rates are simply introductory offers, and you have to finish paying it all before the promotional period ends. Otherwise, you could end up paying even higher interest fees, if the new card has a higher APR than the original card. Before taking this route, check if the APR and balance transfer fees are low enough to be worth the switch.

6. Avail of debt restructuring
If you're really in dire financial straits, your last resort may be to ask your bank for a debt restructuring. Your credit card debt will be consolidated and the lead bank, or the one with the most significant exposure to you, will be in charge of the negotiations. You will have to present documents as proof that you can pay under the restructured terms, which may include more extended loan periods of up to 10 years and very low interest.
You may also be allowed to ask a relative or a friend to act as co-maker if your income is not enough to support the repayments. Some may require you to undergo debt management and counseling sessions before you're approved. But if your debts are due to life events or emergencies, the bank is more likely to grant the restructuring.
,
7. Look for ways to earn extra income and reallocate excess expenses to repaying debt
Okay, so you've figured out how you want to be paying off our debts. Now, where to get the money to pay up? Dig into your list of talents and look for freelance jobs — whether you are a writer, a designer, a performer or a photographer. Cleaning cars, fixing broken stuff, and babysitting can also be considered talents, right? Organize garage sales, or sell your white elephants like old cell phones, clothes, or books on OLX.ph or eBay. Online selling is a trend you can take advantage of to earn additional income.
READ:Credit Card Horror Stories You Should Avoid
Review all your expenses and figure out where you could try cutting down on spending. Stop leaving the air conditioning on all day to lower electricity bills, or cook your food to bring to work instead of dining out all the time. Refrain from grabbing items on sale because any spending out of your budget can drain your wallets. A little change in lifestyle can go a looong way.
8. Create a budget plan
A budget plan will serve as your guide when spending your money ensuring that you prioritize your needs over unnecessary things. It will also be easier for you to keep track of your finances by knowing where did all your money go. You will also be capable of assuming whether your receivable could cover for your expenses or you need to work extra harder for extra income to accommodate other dues.
Here are a few steps you can follow to kick off your 2019 budget plan:
* Calculate your monthly income – When listing down your total earnings for the month, include additional money from remittances, side jobs, or even passive sources like rentals. Make sure you indicate both the gross and the net amounts to having a view on how much you've been allotting for taxes, PagIbig, PhilHealth, and SSS or GSIS payments. In case you have unstable income, try to look for the average and use that as your earning for each month.

* Sum up your monthly expenses – Start listing down how much you are spending including bills, mortgages, rentals, utilities, loans, transport, and even those you pay for entertainment and weekend activities.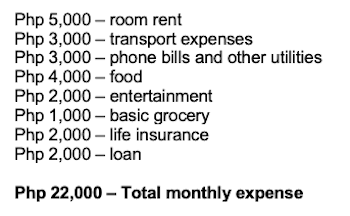 * Set a financial goal – Deduct your total monthly expenses from your total monthly income to get a view of how much is left for savings and other repayments. After doing so, set your long-term and short-term goals. Examples of which would be:
Pay off credit card debt
Save for an emergency fund
Save for skills enhancement courses
Start a business
* Once you are done, set an amount for these goals and consider these as an additional expense.

* The next step would be to add the basic and additional expenses for each month and deduct the total from your monthly income

A negative or break-even answer would mean you need to make adjustments on your list or you need to plan for a strategy to earn more and cover what needs to be paid.
A positive figure means you are making more money than what you need to spend on. Kudos to you and your financial planning skills! A positive number should only be maintained or improve or should be used to pay for other existing dues.
* Finally, keep monitoring your budget plan. A full commitment is essential in achieving your financial goals. There may be times when you need to pay for emergencies or for something that is not included in your list of "necessities". There will also be occasions when you are compelled to spend more than what's on your list. Although a budget plan can be flexible, your strong commitment and dedication to your goals should help save you from tempting expenditures that are not worthwhile.
9. Pay off some debts with your savings
Although most financial experts may advise you to save, paying off debts with your available cash can protect you from accumulating interest charges. More often than not, the interest paid by banks against your savings is lower than the interest charges they imposed on your debts. Sometimes, it is more practical to sacrifice the money saved to prevent your debts from expanding.
Paying off credit card debts is not easy. But once you've realized how beautiful it is to live a debt-free life, you will learn to value every centavo that comes your way. Finding the right credit card that suits your needs will help you manage your finances, pay off debts through consolidation, and even help you maximize the benefits that go with it. Begin your journey to a debt-free life.