Finder is committed to editorial independence. While we receive compensation when you click links to partners, they do not influence our content.
9 Questions You Should Ask Before Owning A Franchise Business
A franchise business is an arrangement wherein the owner of products and services grants the franchisee a license to distribute those through a licensing relationship. In essence, a franchise is not the business itself but is a way of doing the business. Franchising business in the Philippines has become a trend since it is considered more risk-free compared to starting a brand from scratch or buying the entire business.
If you are planning to buy a franchise, here are a few things you should consider:
1. What is my passion?
If you want to be a successful entrepreneur, you should like what you do or sell and even give strong devotion to it. Choose a product or service which you are passionate about. Everybody might be so in love with milk tea, but you are a fan of french-fries or street food. It could be strongly recommended to find street food or French fries because of your keen interest in those products enhance your drive to succeed.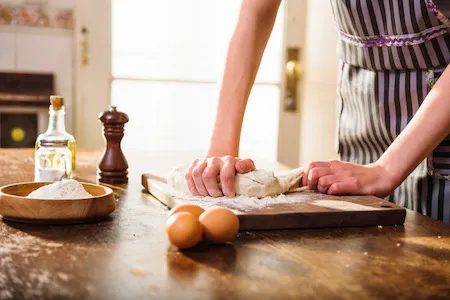 Bakeshop franchise for homegrown brands require a locationof 150-200sqm
2. How much am I willing to invest?
In the world of business, money is almost everything. Know how much you have saved to kick off your plan. Once you've identified your budget, you can trim down the options. The total investment should include both the cost of the license and the expenses covering fit-out. There are times when the franchise fee is below Php100,000, but the total investment may reach Php600,000 to achieve the branding layout and get all necessary marketing collaterals.
3. How much money do I need for operation before the business reaches the breakeven point?
The worst scenario is that your business will not be earning much income until six months or up to one year and more. You should be feeding additional cash to cover expenses until the time that your revenue grows.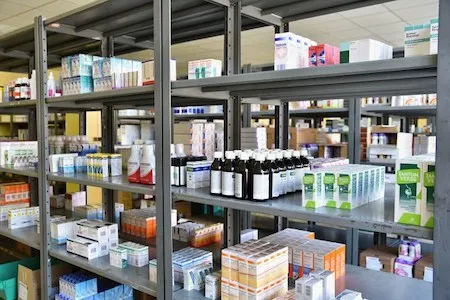 A business franchisee for generic drugstore ranges from Php600,000 to Php800,000
If you've used up a considerable chunk of your savings in the beginning, you can consider applying for a personal loan so you can have financial reserves.
4. How much money can I make from the franchise?
There are a lot of factors to consider to answer this million-peso question. Location is a huge factor in determining your income. There are bigger chances of earning if your kiosk is located in a mall than in food parks or bazaars. The first year could be a huge loss, but in principle, a business should at least be earning in the succeeding years. Learn from the experiences and strategies of franchise owners and apply the best practices in your business.

5. Where should I put my franchise?
Malls have been a prime choice for businessmen, but you should be willing to pay a hefty price for security deposit and construction. Mall rents cost an average of Php100,000 monthly and security deposits equal to four- or five-months rental fees. You may opt to place your kiosks in schools, supermarkets, or other locations as long as you are guaranteed good foot traffic to raise your competitive edge.
6. What is the franchise's market opportunity?
You might have been in love with spas and salons, but will it have a market in your chosen location? Make a research in your selected area and craft a business plan according to it. The site, product, and pricing should suit your intended market.
7. Is the franchise company legitimate and financially stable?
Gauging the financial strength and legitimacy of the company is essential in sustaining your business. Legitimate companies should be registered in government agencies including the Department of Trade and Industry (DTI), Bureau of Internal Revenue (BIR), and Securities and Exchange Commission (SEC) for corporations and partnerships.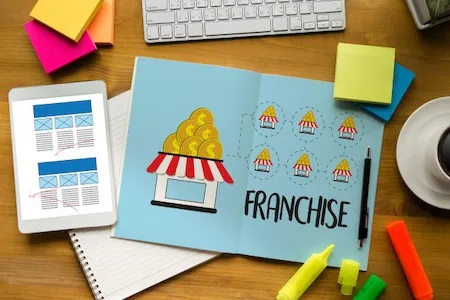 Food and other consumables may need to seek permits from the Food and Drugs Administration (FDA) and other responsible agencies.
8. What documents and permits should I prepare?
Remember, you just paid for the franchise license, but you still need to process permits to operate. Initially, you should prepare government-issued IDs and duly-filled application forms to be submitted to DTI and BIR. You also need to secure permits from the barangay and municipality where your business will be located. Some franchise companies would do the processing for you but in case they won't, you need to spare enough time to process and obtain those.
The franchise company might also require you to submit the following before granting you the license:
• Letter of Intent
• Application form
• Target location details
• Proof of income
• Valid government-issued IDs
9. What questions should I ask the franchise owner?
Information from the franchise owner should help you decide whether to apply for their license or not. It is your right to make sure that your money doesn't go to waste so try asking these questions before paying:
• How much is the total investment?
• What are the different packages for me to choose from?
• How long does it take before my business becomes operational?
• What services and support are included in the agreement?
• Do you charge fees for marketing, advertising, and branding?
• How much do you cost for royalty?
• How much operational fund should I have to sustain the franchise?
• Do you assist franchisees with poor performance?
• What are your terms for contract renewal?
• What are your conditions for territory exclusivity?
Whether it is a franchise or a start-up of your brand, owning a business is not an easy venture. You need to make sure you are financially, physically, and psychologically ready to start a business. It takes a lot of time and effort to plan, research, understand, and execute everything you have to achieve your goals. You need to have saved enough to fund this venture, or you can also explore personal loans or business loans available to help you sustain your operation.