Finder is committed to editorial independence. While we receive compensation when you click links to partners, they do not influence our content.
9 Points To Consider Before Taking Out A Loan
Pinoys are used to seeking out cash lending from loan sharks in the past decades. This is what Pinoys fondly call FIVE-SIX. Over the past few years, people are now starting to realize that instead of getting themselves financially better through the loan, it only puts them in a more disadvantaged position because of the overwhelming interest.
Thanks to advancements in education and technology, people are not more informed about the regularized lending institutions around them.
READ:Top 5 Reasons To Choose Personal Loan Over Loan Sharks
Now, more than ever, most Pinoys were financially handicapped because of the pandemic. It is good news that we have government aids to help Pinoys bounce back and there is also an increase of online loan apps. Now that we have these choices and the right technology within our reach, the real question is do you really need this loan?
There are two types of loans: good utang and bad utang. Good loans are those which are used for essential things that you cannot afford right away such as hospitalization, home repair, tuition fees, and other miscellaneous that would otherwise deplete savings.
How about a bad loan? Well, you know that it is a bad loan if you do not have a specific use for the money that you will get. It may also be considered a bad loan if it will only make your financial standing worse instead of lessening your woes.

If you are taking out a loan to improve your financial standing, then you are doing the right thing. Taking out a loan to consolidate other loans and pay off the high-interest rate is also a good move. The government offers different kinds of loans which are suited to your needs. Check them out in detail here:
Another option is taking out loans from private lending institutions. The proliferation of apps for an online loan gets higher by the minute which gives the borrowers more options to compare and choose from.
Now, whether you are planning to apply for a loan from a loan app or the bank, the big question that you should ask yourself is this: "Do I really need to take out a loan? Is this a good or a bad loan?"
READ:Time To Quit? How A Stressful Job Buries You In Debt
If you are certain that you are going to use this for a great purpose and will not put your financial health in peril, then continue reading and know more about the things that you have to consider before sending your loan application.
Here are the things that you have to check with your chosen loan provider:
1. Type of loan
There are several types of loans that you may avail depending on your needs.
a. Personal loan– other lending institutions call this a 'salary loan', best if you need cash; paid over the counter and may or may not require a collateral
b. Home loan – for new house purchase or building house from scratch
c. Car loan – financing options for purchasing a new car or a used car
d. Business loan – for aspiring entrepreneurs with good credit score
e. Short term loan – loans which are paid for a few months; fast application
It is best for you to have a specific project in mind before you take out a loan to make sure that you will maximize your money. Which leads us to the second question: "How much money do I need?"
2. Amount you are going to borrow

You are already set on the type of loan that you need. You have also visualized your target project to which your loan proceeds will go. The question is, are you certain about the amount that you are going to borrow? Do you need that kind of amount or a lesser value will do? Remember that you will pay this via installment plus the interest. Ask yourself a hundred times before deciding on the amount that you need if you are biting more than you can chew.
The goal for taking out a loan is to put you in a better position and not swim in deeper debt.
If you have already decided on the amount that you need, let us move on to the next question. "Are you fully committed on the loan terms?"
3. Terms of the lending institution and your commitment
Do you understand the terms of your loan? Make sure that you ask questions after the details about your loan are laid out to you. Most type of loans require a guarantor, a.k.a co-maker, to assure that if in case the borrower tries to break the contract, the lending institution has a guarantee that another person may fulfil the payment.
Be very careful of who you choose as a guarantor and be wary of who you approve to sign as a co-maker for. Make sure that you have already known the person for years before entrusting your financial concerns with them.
READ:3 Ways To Fund Your Kid's Online Learning Gadgets
Now that you are convinced about the term and lending institution that you have chosen, we move on to the next question is " How much is the interest rate?"
4. Interest rate
The interest rate is one thing the people miss or disregard as most people only focus on the monthly payments and the amount they can borrow. It is important for applicants to compare the interest rates for the same type of loan across different lending institutions to ensure that they are getting the best deal available. Failing to compare the interest rates across the different platforms available may result in bigger monthly payments which could have been avoided if only the borrower practiced due diligence.

There is a wide array of options for the loan type that you plan to avail. Make sure that you compare the interest rate of from the different banks and online lending apps. Take note that your payments will include that interest rate incurred. You may compare rates here:
If you have selected your best option with the lowest interest rates, we move on to the next question which is "How do I pay off this loan?"
5. Mode of payment
It is known that the easiest part of taking out a loan is filling out forms and submitting your application. Do you know what the most challenging part is? It is paying for your payment due on time.
Double check the mode of payment for your loan once you are notified of your loan approval. Bankers and Online lending agents usually go over the monthly mode of payment once more before they release the money needed.
READ:Why You Should Not Be Afraid of Online Loans
You may ask if you could pay through online banking, cliqq, ecpay, and the like or if you can have the monthly payment deducted to your monthly salary.
Once you are decided on your mode of payment, the next question that you have to answer is "Is my monthly income enough to pay for the loan?"
6. Source of income
What are the ways that you can do to earn extra and pay for your loan? How much does your monthly loan payment take up from your monthly income?
Good loan practice means loans less than 20 percent of your monthly income. Not all people can stick to it especially if you have emergencies. If this is unavoidable, it is still possible for you to generate money from securing other sources of income such as a part-time job or a microbusiness to balance your income and spending.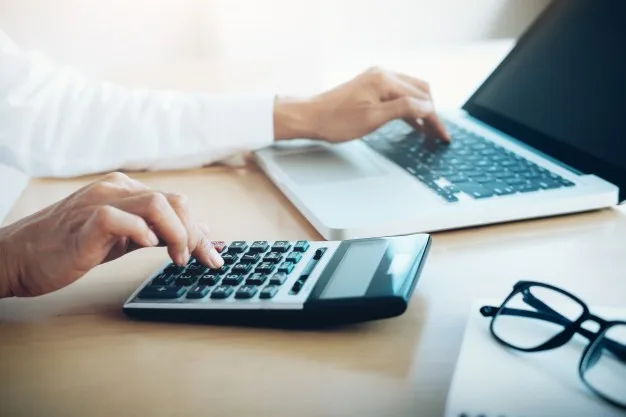 If you are comfortable as to which portion of your income will go to your loan, the next question is "What will happen to the monthly payment and my credit standing if I failed to pay the monthly remuneration on time?"
7. Penalty
Ask for penalties if in case you incur late payments. This is bad for your credit score and financially unsound for you too as the penalties may put your budget off balance.
Stick to your payment schedule and if you can, it best to settle it ahead of time. Use the technology that you have to make sure that you will not make any late payments. One way is to set an alarm for a reminder about your monthly payment.
READ:6 Banks With The Lowest Personal Loan Interest Rates
8. Lender's reputation
Do you know people who have taken out loans from this lending institution too? What are the reasons why they availed their loans there too?
Make it a habit to ask your friends who had the same experience to ensure that you are making a sound decision. Some lenders have hidden charges
9. Fees
Processing fees come with the loan applications and usually these start at 6% of your loaned amount. Some lending institutions even require the borrower to pay the first monthly payment upon the release of the loan. It is best to know the fees that will be deducted once your loan is processed so you will not be put off guard with your plans.
At some point in your life you will need to take out a loan. Make sure that you are taking out a loan from a regularized and reputable lending institution. Also, break the stigma that taking out a loan is a disagreeable matter. Taking out a loan should be normal as long as it will be used to elevate the person's financial standing.