Finder is committed to editorial independence. While we receive compensation when you click links to partners, they do not influence our content.
8 Tips To Start A Small Business In the Philippines
Being an employee nowadays may not suffice for your family's needs, considering the rising cost of commodities and other necessities. Did you know that you can improve your finances to be your boss? Of course, it doesn't sound easy, especially if you don't plan to leave your job immediately. You can be an employee and an entrepreneur at the same time. You need to know a few tips on how to start a small business in the country and earn from your investment.
Start your business at home
Your home is a good starting point if you don't have the money to pay for rentals or lease at once. Having a business at home will reduce the operating cost because you're already removing the rent from the equation. Plus, you take advantage of the convenience knowing you won't struggle amidst traffic and the stressful experience you get from the commute.
Set your capital
How much are you willing to set aside for your business venture? Will you be allotting money from your 13th month pay? Or will you be using your one-year's savings to kickstart? Borrowing money for business is not advisable if it comes with high interest, which you cannot cover with your business profit. You can, however, opt for personal loans with low-interest rates. Most lenders will allow you to start with small loan amounts. When you've built your credit reputation, you will eventually apply for more prominent funds. Setting the capital can help you draw the line on how much you can risk and what types of business can you invest in. Try to consider getting funds from a credit card or personal loan.
You can begin a frozen foods business with Php5,000. Some suppliers are willing to deliver in your area for free is you buy within their minimum order of quantity (MOQ). That equates to a few kilos of siomai, siopao, kikiam, hotdogs, burger patties, and other ready-made food items you can retail for your neighbors.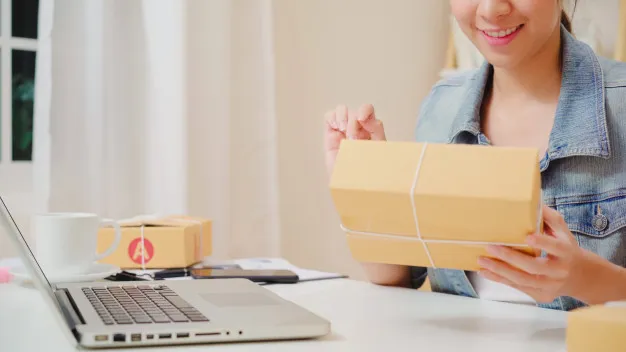 Set up your online account
Very few big and established businesses in the country do not believe in the power of social media. However, for startups without a physical store, you can take advantage of Facebook, Twitter, and Instagram reach to target your potential customers.Filipinos are the heaviest internet users in the world, according to a Digital 2019 report. That means having a Facebook page for your business can help a lot in expanding your reach and popularizing your enterprise.
You can also set up an account with Carousel, Shopee, and Lazada to maximize your visibility. Some online shopping platforms don't ask for deposit or payment when you begin. All they need is for you to provide your account information. The platforms, later on, will take a part of your profits when your goods are sold. Calculate the commission percentage
Find reliable suppliers
Whether it's food, ukay, apparel, or beauty products you want to sell, finding a reliable supplier also defines your trustworthiness as a seller. The reliability of supplies means on-time delivery, regular production, and consistent quality. You can try buying from different suppliers at first to test which among the products gain more customer confidence. Beauty products like soap, face creams, and toners abound online, but only a few can provide quality supplies.
When searching for a supplier, location can be a proper consideration aside from quality. Buying from those within your area can save a lot from delivery fees and waiting time. You can also try to look for suppliers that allow purchases with credit cards. This way, you can maximize your credit limit and ease your buying ventures. This will also save you from searching for capital and borrowing money from loan sharks and unregistered lenders.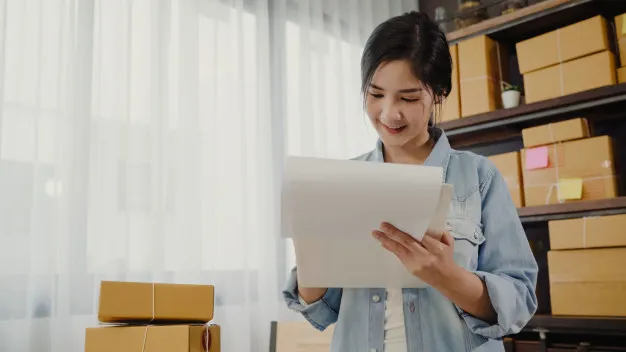 Define your business idea
Understandably, you want to offer almost everything and earn from them. However, you can't be a jack of all trades and be master of none in the long run. Focus on a few products at first. Think about something you and your family can also use and benefit from. Know your potentials so you can offer products and services that save you from outsourcing. If you have some cooking skills, you can provide pre-packed meals with a twist. If you're blessed with a green thumb, you can turn your vacant spaces into a garden and come up with novelty plants for office and home display. If your family is a whole bunch of creative people, you can opt to try arts and crafts, gift ideas, and flower arrangements to turn your imagination into valuable concrete goods.
Develop your brand
Branding helps you create a positive and memorable impression of your offers. Customers can also identify their expectations of your business at once. For instance, if you offer organic products, customers would expect no chemicals used in production. Be careful at how you present your services and goods because one mistake in labeling and marketing may compromise your credibility.
Offer something new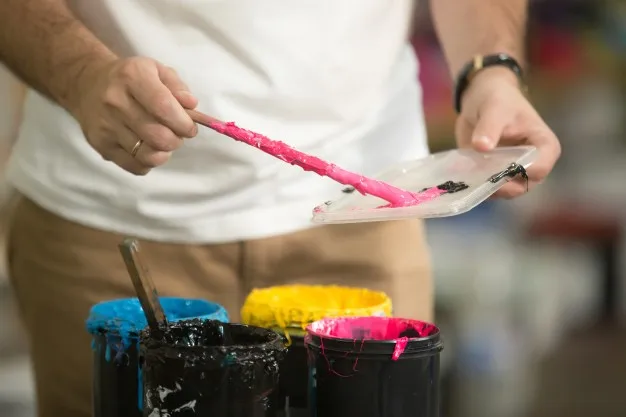 Emma Stone once said, "What sets you apart can sometimes feel like a burden, and it's not. And a lot of the time, it is what makes you great." With thousands of products offered online, it would seem difficult to penetrate a market jampacked with ideas. Offering something new may refer to the "twist" you can provide that gives you an edge over existing competitors.
Take the likes of Moshi Manju and Cookie Sticks. Moshi Manju offers pancake balls with fillings while cookie sticks are baked goods shaped like sticks. The novelty ideas made these brands popular among their customers, generating long queues in their physical stores.
Offering something new does not only refer to product presentation. It could also mean new ideas on how to purchase with sort of discounts. Find some time to think about what you can offer without imitating existing designs.
Make it legit
Being an online seller or having your business at home should not excuse you from securing the necessary government permits. Start with a DTI registration and barangay business permit. BIR permit is essential to settle your taxations and other fees. These government papers are especially necessary if you want to make your business legit and trustworthy.
Final thoughts:
Starting a small business is not at all a walk in the park. There will be a lot of challenges that will involve the quality of your offer, the risks of profit and loss, and questions on your credibility. It will be a long and patient climb to success. However, you won't know the view from the top if you won't start and keep on climbing.
People also read:
Should You Start Investing In The Stock Market?
9 Questions You Should Ask Before Owning A Franchise Business