Finder is committed to editorial independence. While we receive compensation when you click links to partners, they do not influence our content.
8 Tips to Consider When Buying a Property in the Philippines
The time we devote to social media proves that a picture is worth a thousand words. Often, these words are contradictory, depending on the interpretation of your Facebook friend or Instagram follower.
A photo of you enjoying a frappuccino, for example, may mean that you are practicing self-love. To others, it could mean that you prefer to splurge on coffee rather than invest in the stock market.
A photo of you fashionably strolling down the shopping streets of Japan says that you give importance on rewarding yourself for a fruitful season at work or in your business. But, it could also be interpreted as your way of showing off that you can afford a jet-set life.
When you post a photo of your family's broad smiles posing in front of your dream house or bonding over Jenga in your living room, your friends can interpret it any way they want; but this will not change the fact that you are a financially responsible adult who puts a premium on a stable future than temporary pleasures.
When you have harnessed all the courage and determination to be that person we last described, you are now ready to buy your dream home and read this list of things to consider when buying a property in the Philippines.
1. Consider your budget
A real estate broker we have interviewed usually recommends allotting Php500,000 to Php1,200,000 to young professionals of newly-married couples who want to start building their homes now and save more for an upgrade later.
This budget fits a row house or a townhouse that suits a small family. Condominium units cost higher. An 18-square meter studio-type condo is priced at Php2,000,000. However, if the building is located in the metro, the price ranges from Php3,000,000 to Php6,000,000.

If you are a lucky person who has inherited a parcel of land from your family, you can skip worrying about that part and proceed to think about how much you want to spend in building the structure itself.
According totradingeconomics.com, the average cost per square meter of constructing a residence in the Philippines dropped by 16.3% this year. If you were to ask a contractor how much he would charge you for building the house, the answer is near Php10,621 per square meter. This already includes electrical, mechanical, and plumbing works.
Last year's estimate was at Php12,682 per square meter. This may be the year for you.
2. Consider the location
Yes, you already had the brochure or photo of your dream house framed and hanged on your bedroom wall. You wake up each day and greet that vision with a smile. But, did you ever think about the neighborhood? Will you still be able to wake up in that same mood if you live along a street where vehicles keep honking their horns or in a subdivision where you hear the rumor-mongers chat before sending their kids to school?
Here are the things you should factor in when scouting for a location.
• Accessibility – Properties within the central business district are far more expensive than those located in the outskirts. In the long run, however, the fare or gasoline you spend when traveling to your workplace or your kids' school might take up a large part of your budget. It's also a plus point if the lot is located near a hospital, fire station, and police post for emergency purposes.
• Security – Try talking to your future neighbors or the people around about how secure your place is. They are the ones who know if there were recent crimes that were committed in the area. Check if there are CCTV cameras placed along the streets or along the hallways (if you are planning to live in a condominium). It matters a lot if the place is being watched 24/7 by a security guard.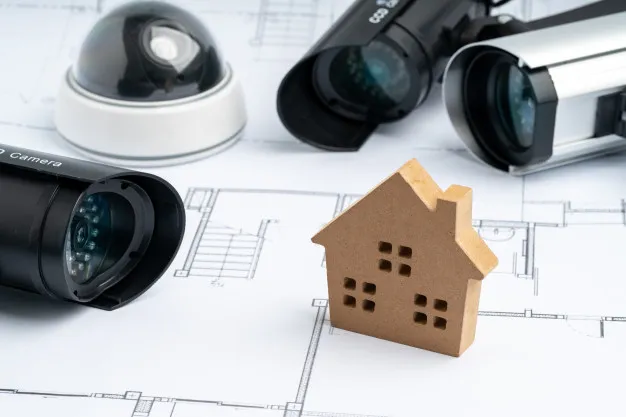 • Safety – Let's accept the fact that intense storms and heavy rains pay a visit to our country during monsoon season. Check if it's a flood-prone area.
• Future developments
3. Credit History
As financial institutions assess how credible you are as a client, much credit is given to your credit history.
In 2018, the Philippine Congress passed a law creating a credit information system that serves as a database of credit-related activities. The Credit Information Corporation (CIC) was established to enforce this. It will serve as a reliable source of information to evaluate the creditworthiness of borrowers. This includes negative credit information which the law defines as "information/data concerning the poor credit performance of borrowers such as, but not limited to:"
• Defaults on loans
• Adverse court judgments relating to debts and reports on bankruptcy, insolvency, petitions or orders on the suspension of payments and corporate rehabilitation
In the process of applying for a loan, the bank may ask you to sign a waiver of access. This will allow them to pull out your credit report from the CIC. Take note that your credit report is a very detailed one.
Think about this: long before you have set your eyes on that property, the banks have already kept an eye on you.
4. Size of household
Family planning goes hand in hand with planning your family's house. Keep in mind that building a home is a very gruesome process. You may have to live with your choice for the rest of your life. It's not like choosing a rented place.
If you don't plan on marrying or you do but do not plan on having kids, a condominium may be the best for you. If you are thinking of having three children, a good foresight will come in handy. Since you do not know (unless you have hidden techniques) what the gender of your kids will be until they are born, a larger space will be needed for each one's privacy. The Filipino culture of being attached to our parents is also worth considering. Most Filipinos still factor in the convenience of their aging parents even though they have already had a family of their own. If this is the case, a duplex could be a convenient choice for you. Your parents and their help could live on the other half. This way, they will enjoy a peaceful living but still get to see their child and their grandkids anytime they want.
5. House and lot, or condo?
If you are working in the metro, a condominium unit may be a convenient choice for you. It's closer to your workplace, and you need not worry much about the maintenance. The members' association fees are pooled in for shared maintenance expenses such as repair of leaking in the building's roof. An active lifestyle also suits a condo's shared amenities such as a gym, receiving area, and swimming pool.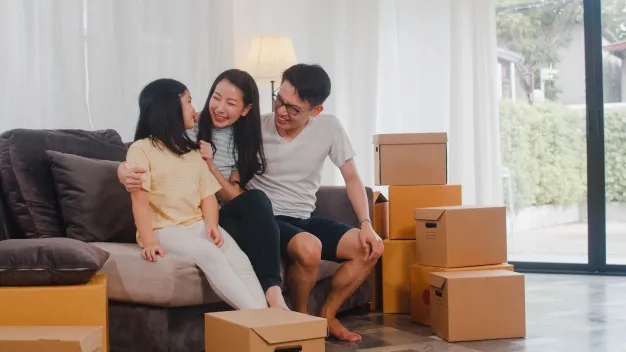 However, it is not a good investment unless you plan on having it rented. A condominium is considered a corporation. In the Philippines, a corporation has a lifespan of only 50 years. Your say over the fate of the unit will have immensely reduced by then.
If you want full control over your property, a house and lot are ideal for you. Major renovations are not usually allowed in condominiums. With home and lots, you can always extend your property if you have extra space in your lot. You can also enjoy the privacy that the space between your home and your neighbors allow. Walls, ceilings, and floors only partition condos.
6. Availability of income documents
Applying for a housing loan is pretty much the same as applying for a job. Your documents should be ready to prove that you are a responsible borrower. They usually ask for your annual income tax return, which indicates your yearly gross income, social security number, government IDs, bank statements, and court-ordered payments such as child support or alimony. If you provide these in installment, the bank may have the impression that you are having problems in finances or that you are trying to hide something. This will only delay the approval process or hasten the bank's decision to turn you down.
Remember, a bank has been entrusted with its clients' money deposits, which means lending it to others requires a more significant deal of trust.
7. Owner, agent, or developer?
If you want a hassle-free transaction, buying a property from a developer is the best option for you. They usually offer brand-new and ready-to-move-in features. The deal comes with a warranty. They can still fix the pipes and wirings for you within a certain amount of time.
Meanwhile, agents act as professional negotiators between you and the owner of the property. This broker is usually selling more than just one home so he can find one that fits your money and lifestyle, sparing you from a lot of leg work. Just make sure that the agent is a licensed real estate broker.
Dealing with the owner itself also has its advantages. You can subtract the price intended for a middleman's commission. This means you can pay for it at a much lower amount.
8. Pag-ibig vs. bank
In choosing whether to avail of home loans through Pag-IBIG funding or a bank, there is no one right answer. It all depends on how financially ready you are. For some, the reduced monthly amortization from longer payment terms makes Pag-IBIG funding the way to go. But, the competitive market has now forced banks to lower their interest rates. In the long-run, you will be shelling out less money if you opt to avail of housing loans in banking institutions. Also, you can negotiate with your banks in terms of flexibility in loan repayment, interest rates, and amortization. Here's a comparison for you.
Pag-IBIG Fund

Banks

Eligibility Requirements

Must be a member who has made at least 24 months monthly savings. Lump sum payment is allowede

Not more than 65 years old, and not more than 70 years old at maturity of the date of the loan application

Has the legal capacity to acquire and encumber real property

Has passed satisfactory background/credit and employment/business checks of Pag-IBIG Fund

Has not Pag-IBIG Fund short-term loan

Has no Pag-IBIG Fund housing loan that was foreclosed, cancelled, bought back dure to default, or subjected to dacion en pago

If with existing Pag-IBIG Fund housing account, either as principal buyer/borrower or co-buyer/co-borrower, it must be updated

At least 21 years old but not exceeding 65-70 (depending on the bank) years old at the end of the loan term

Filipino Citizen or foreign nationals

Minimum gross income of Php50,000/month or its equivalent in US dollars

With stable source of income from employment or business

At least two years employed / or in profitable business operation

Loan Purposes

Anyone or combination of the following:

Purchase of a fully-developed residential lot or adjoining residential lots not exceeding 1,000 square meters

Purchase of a residential house and lot, townhouse, or condominium unit, inclusive of a parking slot, which may be"
-old or brand new; 
-a property mortgaged with the Fund; or
-adjoining houses and lots/townhouses/rowhouses / condominium units.

Construction or completion of a residential unit on a residential lot owned by the borrower or a relative of the borrower;

Home improvement;

Refinancing of an existing housing loan; provided that the member must not incur late payments for the last six (6) months from the date of the application

Purchase of house and lot / townhouse unit

Purchase of condominium unit

Purchase of vacant lot

Construction of house

House renovation/home improvement

Reimbursement of acquisition

Refinancing/loan take-out

Loanable Amount

-Up to Php6,000,000

-90% of property value more than Php400,000

-Usually a minimum of Php500,000

-Maximum of 60% to 90% of the property value depending upon the bank, type of property, and the total amount of property.

Interest Rate

5.5% per year

5.25% – 6.00% per year

Repayment Period

Up to thirty (30) years

Vacant Lot (5 Years)

Condominium (10 Years)

House and Lot (20 Years)
9. Credibility
Profiling should be mutual. The financial institution you are entering in an agreement with is making and effort to prove that you should be trusted with their money. Well, you will be paying that money soon enough. As a future owner of the property, you should also take the extra mile in checking the credibility of the bank of your choice. If you know some of their clients, take time to chat with them and ask for reviews. Do they have friendly staff? Do they have high rates of foreclosure?
Do a background check on the property itself. Is the title clean? Are there other claimants? If so, you do not want to be caught in the middle of that.
If you are in this for the long haul, we are here to guide you. GoBear offers a comparison of banks' housing loans to aid you in the process of acquiring a property. Make sure that you are dealing with the right people. You worked hard for this, and you deserve to get your money's worth.