Finder is committed to editorial independence. While we receive compensation when you click links to partners, they do not influence our content.
8 Signs You're Ready For A Credit Card Upgrade
Almost all credit card holders started from basic and secured cards. Basic credit cards have a low credit limit and do not have many perks. On the other hand, secured credit cards are provided by your bank of account, usually with credit limits equal to your deposit.
If you've owned a card for 12 months and more, you might want to consider applying for a higher tier credit card or asking your issuers for a credit card upgrade. Yes, there are hundreds of reasons why you should opt for an upgrade, but you still need to decide whether you need one, or you can settle with your first card despite its flaws.
Signs you're ready for an upgrade:
1. Your card is outdated
It's been years since you were approved for a card, and what you own right now is not offered by the bank anymore. Since it has become obsolete, chances are merchants may not recognize it anymore, too. Your card may even fall behind in terms of promos and perks. Your card is outdated simply because your issuer has an improved version. You can call the bank and inquire about an upgrade of your existing card to whatever your account is eligible for.

2. Your credit limit is low
Your credit limit represents the bank's confidence in your ability to pay and your creditworthiness. By paying on time and in full, you will eventually increase that confidence, and you deserve a better credit line. Your spending habits may also have changed after a year. Your salary has increased, and you've engaged in businesses and investments that require additional funding. All these and more are signs that you need an upgraded credit card to help you manage your finances. An increased credit limit will lower your utilization rate and will improve your credit score.
3. You are planning for a significant purchase
Are you up for a laptop upgrade? Would you like to improve your home office setup? Are you planning to use your credit card to purchase furniture or big-ticket appliances? If you are looking at funding a major purchase in the coming months, you might as well request a credit card upgrade with a higher credit limit. Not only is it safer to buy with plastics than to carry cash, but your credit card can also earn you cashback, rebates, and points.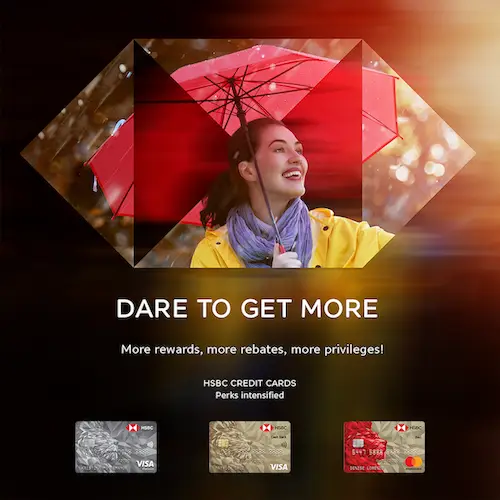 Although approval may take a few days or less, the delivery of your new credit card can be done in a month or more. If you want to use a credit card for future major purchases, you might as well apply early on. Once you've reached one year on your existing card, you can immediately try asking for other higher-tier cards either from your current issuer or from other providers.
4. You're paying an annual fee
Paying at least hp1,500 for a membership fee of a credit card that does not earn rewards is not worth it. For sure, your current card is free for the first year, and you will be paying the annual fee should you opt to continue with it on the succeeding years.
There are a lot of good credit cards out there with tons of perks that won't ask you to pay a single peso on the annual membership fee. Citi Rewards credit card or HSBC credit cards are now offered free for life.
5. You want a sign-up bonus
A sign-up bonus or a welcome gift is the issuer's way to entice new customers to apply for their products. Who wouldn't want free shopping vouchers of at least Php2,000 to Php5,000? Sign up bonuses are inspirations for customers to apply for a new credit card. Although some providers automatically grant the gift upon approval, there are those which you can only earn after fulfilling a few requirements. Read the card's terms and conditions to check if you can meet the criteria to be eligible for a sign-up bonus.
Take note; welcome gifts are usually given to customers who are new to the bank. If you previously own a credit card from the same bank, you might not qualify for the much-coveted freebies.
6. You have incurred debts in your existing cards
One of the best ways to settle unpaid credit card debts is to apply for anew credit card and avail of its debt consolidation feature. Aside from sign-up bonuses, issuers also offer debt consolidation to their new clients. This service usually comes with low-interest rates or even free of charge for the first few months, depending on the promo.
Debt consolidation eases your payment scheme as you get rid of numerous accounts and focus on just one credit account to pay off each month.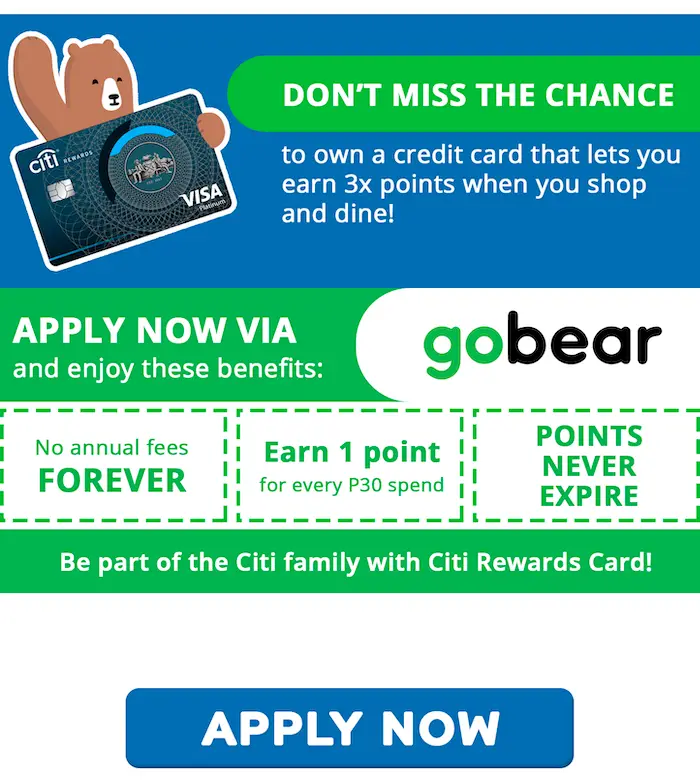 7. You are eyeing a specific perk or feature
Different credit cards address different needs and lifestyles. Some of these plastics are rewarding when used for travel. A few can be very advantageous for those who love to dine and shop. If you're a traveler and are looking for a free flight, then you should apply for an airmiles credit card. On the other hand, if you want to earn cash from your purchases, a cashback or rewards credit card can be best for you.
8. You're not happy with the customer service
Credit card holders are keen on the quality of customer service extended to them by their issuers. This aspect of the credit card used includes transaction notifications, convenient mobile app, and accessible customer service. There are banks with no mobile app but can send SMS notifications for transactions in real-time. There are also banks with user-friendly apps, but the customer service hotline is always busy and difficult to reach.
Evaluate the services you get from your credit card issuer and then decide to apply for a new credit card from another provider.
Final thoughts:
A credit card upgrade can give you a lot of benefits. Increased credit limit, more rewards, welcome gifts, and accelerated points system are just a few things you can enjoy from a higher-tier credit card. Before opting for an upgrade, check whether your account is eligible. Assess your repayment capacity and spending habit.