Finder is committed to editorial independence. While we receive compensation when you click links to partners, they do not influence our content.
8 Personal Loan Myths You Should Never Believe In
While people often wrongfully consider credit cards as debt traps, they also have a fair share of scary views about personal loans. As a result, individuals end up being deprived of the opportunity to maximize the benefits they could get from borrowing money. Without fully understanding the nature of personal loans from banks and legit lenders, borrowers are sometimes left with no choice but to turn to loan sharks and informal moneylenders.
GoBear aims to let you understand the very nature of personal loans so that you can grab the chance to improve your finances through it. Let us share with you the most common misconception about personal loans and the reasons why you should never believe them.
1. Personal loans are not available online
You might think that applying for a personal loan requires a visit to the lender's brick-and-mortar store. In this time and age, everything is already possible online. You can apply for a personal loan via the lender's website. Citi Personal Loan online is financial support you can get via the internet. Citi provides you with feedback in as fast as 24 hrs. You can choose loan tenure from one to five years and get approved for as much as Php2 million.

2. Personal loan application process is complicated
The requirements for a personal loan could be daunting for first-time borrowers and for those who do not have the available documents. In general, lenders would only require a government-issued ID and proof of income. Supporting documents may only be asked from you if your proof of income may indicate a salary that could hardly make you qualify.
Gone are the days when you need to fall in a queue to submit your application form. Lenders like banks have made it possible for you to apply for the loan online.
3. Personal loan interest rates are high
Personal loan interest rates range from 1% up to 4% per month, depending on the lender's terms and conditions and your credit standing. High-risk individuals may not be granted with low-interest charges, while those with good credit scores may grab a low-interest loan promo.
The concept of high-interest for personal loans comes from the experiences of people who never paid their dues on time. Delinquencies and missed payments often lead to high-interest charges. It is in this case that personal loans seem to have grown more significant due to interests that resulted from delinquencies. If you are a responsible borrower, you don't need to worry about additional fees.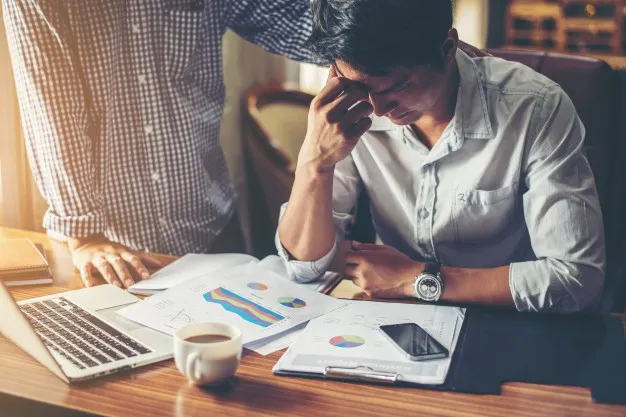 4. Personal loans come with a lot of fees
There will be processing fees, application fees, and other types of charges which will be deducted from your loan amount. However, all of these may be waived if you applied during the bank's promotional period. There are times when your good credit score can let you waive some fees. It is indeed good to note that borrowers need to fix their credit profile before applying. This could help them increase their chances of getting approved for low-interest rates and waived fees.
5. You need a high credit score to qualify
Although credit scores are the primary basis for approval, not all lenders refer to the numbers for deciding whether you qualify or not. There are times when your credit scores haven't improved yet, but you already have a good source of income for the past two years. There are also different types of loans that are offered for debt consolidation. This means that the creditor recognizes the fact that you need to borrow money to consolidate other outstanding debts.
On the other hand, your approval for a loan can instead help increase your credit standing. Look for lenders who don't have stringent requirements, provide authentic documents, and get approved for it. Once you get approved, take this chance as a stepping stone to be qualified for higher loan amounts and more reasonable interest charges.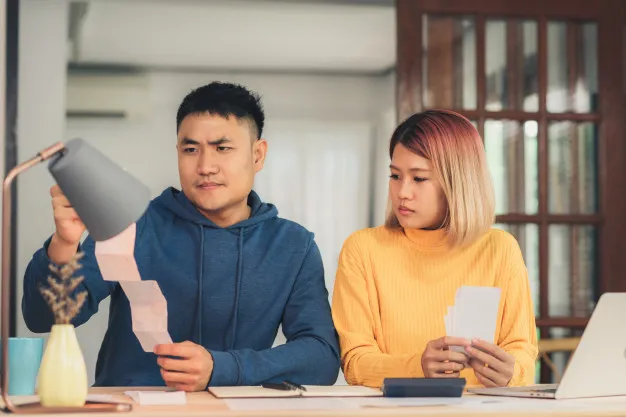 6. Personal loans cannot address emergencies immediately
Most people think that personal loan applications can take a minimum of 10days before getting a result. This is one of the reasons why people opt for loan sharks who might have high-interest rates but can hand down the cash in seconds. Alternative lenders and even modern banks have managed to employ technology to facilitate the faster loan process. Today, you can already get feedback in less than 24 hours and receive your loaned amount in 48 hours. Lenders have significantly modified their loan application process to address the urgency of their customer's needs.
Shop for personal loan offers and see if you get approved for loans with fast approval time.
7. Personal loans have long tenors
When it comes to personal loan tenors, borrowers are given the freedom to choose how long would they want to settle their loans. From six months to 36 months, you have the leeway to opt for the most convenient payment schedule. The length of loan tenure generally depends on the borrower's preference.
What's more? You can request for pre-termination of your loan. You might be charged with early repayment fees, but if you have the cash for it, then it is worth ending the agony of monthly installments.

8. Credit cards are better than personal loans
Choosing between credit cards and personal loans depends on your situation. Both cater to different needs and financial conditions. Credit cards are best for people who do not need a large amount of money and who can pay in full after 30 days. On the other hand, personal loans address more significant necessities, like home renovation, tuition fees, and career improvement.
Final thoughts:
Personal loans also come with advantages and disadvantages, but getting caught up in these misconceptions won't help you at all. Breaking down these myths should have let you understand the nature of loans and how to manage them right.
People also read:
Everything You Need To Know About Personal Loans in the Philippines
Know the basics about personal loans and how you can best decide the type of loan to get.