Finder is committed to editorial independence. While we receive compensation when you click links to partners, they do not influence our content.
7 Times Credit Cards Are Better Than Debit Cards
A lot of people still don't buy the idea of owning a credit card simply because of the notion that these plastics get you into debt traps. But as time goes by, many consumers find the importance of owning one of these cards due to several advantages that debit cards or cash couldn't provide. Before saying no to any credit card offers or before declining to activate one, here are the things you should know.
1. Credit cards protect your savings account
Credit cards spare you from swiping your ATM card, which is connected to your account that holds your cash. If you use a credit card, you keep your savings accounts secure without having them exposed to online risks and theft.
2. Credit cards save your cash
Every transaction made with your debit card reduces the money in your bank. With a credit card, you are using a line of debt provided by the card issuer. This means you get to purchase the item without reducing the available money you can use for other purposes.
3. Credit cards provide security
Credit cards have more security features compared with debit cards. Although some local banks already enhanced their online banking features, it is undeniable that better protection is used with credit card accounts.
There are cases when someone hacks your savings account, and you don't have other options except to report the incident as theft or fraud. Credit card companies offer protection of your statement against theft and fraud. Once you report a fraudulent transaction, you can get a chance to have it waived, and the issuer might refund the amount back to your credit limit.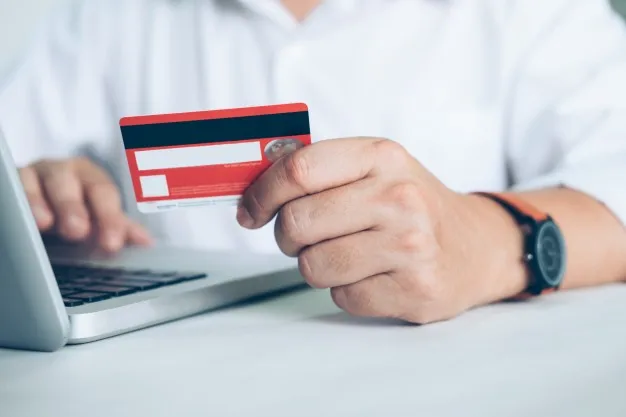 Fraud and theft are unavoidable, but credit cards reduce your liability and increase your chances of saving the cash you worked hard for.
Credit cards allow you to purchase without cash
You were strolling at the mall and came across a sale. You don't have enough money because payday is still three weeks away. You also don't have enough cash on your savings account to cover the tag price. It is during these times that your credit cards come to the rescue and let you own the item with one swipe.
Although we have been advising you to avoid impulse buying, there are still cases when you need to grab a good deal that rarely comes your way. A branded pair of sneakers are not always priced at a 25% discount. Credit cards won't let you miss a great deal.

Credit cards let you buy more
Your buying power is as necessary as your cash. Credit cards have brought a lot of benefits to those who use them for businesses. These plastics are beneficial to those who buy in bulk. Wholesale rates are much lower compared to buying items in retail. Thus, credit cards don't just let you grab a great deal but also let you buy at a lower price.
Buying more doesn't mean hoarding as much as you can. Better buying power can let you grab every opportunity of purchasing and maximizing your credit line.
Credit cards can expand your business
Credit cards are designed for personal use, but individuals who maintain SMEs or even just a small online shop can benefit from these plastics more than you can imagine. With a credit card, you can buy your supplies from anywhere around the world. You can take advantage of buying from sources that other retailers could not access. Offering unique products to your local target market could mean good business. You don't need to travel far and wide to buy unique products.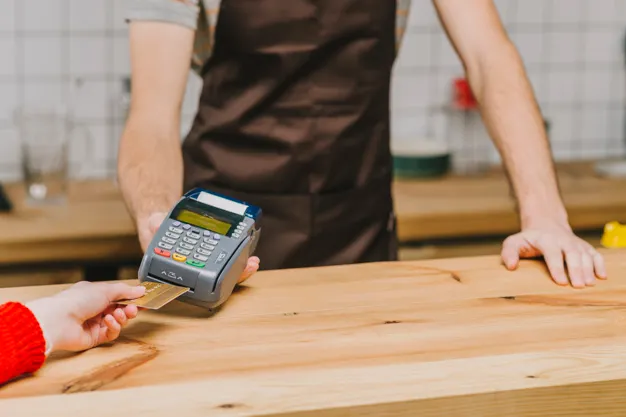 Business owners can also allow for credit card payments through POS or point of sale systems. You can cater to customers who want cashless transactions. Some merchants have not yet realized how beneficial it is to accept credit card payments driving away potential customers because they only accept cash.
Credit cards come with lots of freebies and promos
You've heard about a lot of promos and freebies that come with your credit cards. Compared to debit, credit card ownership lets you enjoy a lot of perks. You can earn points, airmiles, rewards, and even freebies. Some credit cards reward you with a free meal if you make at least a Php3,000 single-receipt transaction. You get a free bag, sneakers, gift checks, and a lot more.
Credit cards can extend returns and warranties
Most merchants only allow for seven days return of the item you bought with cash or debit cards. Credit cards let you enjoy extended purchase protection for all types of items depending on the type of card used. Although this benefit does not cover all credit cards, you can check for your card's terms on the repair and replacement of items purchased.
Final thoughts:
Keeping and maintaining a debit and credit card accounts can be beneficial to you and your finances. You can get the perks entailed with your credit card while keeping your money secure in a savings account.
People also read:
Everything You Need To Know About Credit Cards in the Philippines
We tell you everything about credit cards in the Philippines, how they work, and what you need to qualify.