Finder is committed to editorial independence. While we receive compensation when you click links to partners, they do not influence our content.
7 Things First-Time Card Holders Should Know About Credit Cards
Credit cards are one of the best lifelines anyone could have especially during this health and economic disaster. A cardholder can enjoy tons of advantages including availing of discounted prices, getting rebates, and earning points. Aside from that, one can also convert his credit limit into cash at minimal charges to be used for other financial purposes. With a credit card, its easy to access cash, make a purchase, and take advantage of the 20-30 days grace period before money should be returned to the bank.
READ:2K, Okay! 3 Reasons To Enjoy Php2,000 Voucher From Citi Via GoBear
For first-time cardholders, being able to make cashless payments is another perk only granted to privileged credit-worthy individuals. But all these perks and advantages come with a price once these cards are used the wrong way. GoBear made this list to guide first-time cardholders on how to use their cards properly so as not to fall into debt traps and years of financial agony.
1. Your creditworthiness is important
You own a credit card. That means one issuer risked entrusting you with their money. Regardless of the limit or type of card, it means you are set to enjoy the overwhelming benefits these plastics come with. So what are you expected to do in return? Every credit card holder is expected to take care of the trust which banks have provided through the credit cards. Using and managing them responsibly will build your credit profile over time. Once you have proven how responsible you are in paying your debts, opportunities for other lines of credit will open for you.

Having a good credit reputation will build your profile and lenders will find a way to offer you other products like home loans, personal loans, and car loans. Moreover, they will also compete at giving you the lowest interest rates possible for any of these available bank facilities.
2. The right credit card can be profitable
There are many different types of credit cards. Sometimes, it doesn't matter what bank issues the card. For most seasoned cardholders, the important thing is using the right type of credit card for their needs. This is the main reason why a person is advised to own at least two of those plastics.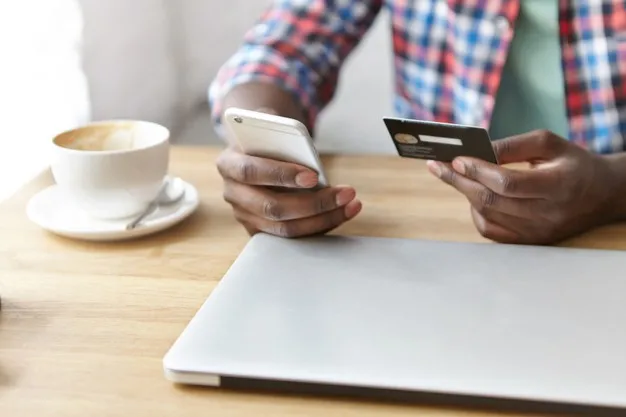 The right type of card that suits your needs will let you earn more rewards and profits. Depending on your usage, rewards cards will let you earn points for every dining or shopping spend. These points can be used to pay off your current balances or to acquire gifts from the issuer. Some take advantage of their points by converting these into miles to travel for free.
Take care of your first credit card whatever it may be. It is. Your first step to getting the chance to grab the right card for you.
,
3. Credit cards have different interest rates, annual fees, and finance charges
Not all cards are created equal. Basic credit cards have an annual fee of around Php1,200 while platinum cards can be up to Php5,000 each year. Depending on the tier, the fees vary from one card to another. What does this mean? You need to check these figures before applying or activating a card. Credit card fees are reasons for one's debt miseries. Understanding how these changes work will help you manage your credit more efficiently.
Some credit cards are offered with no annual fee for life. You can apply for a Citi Simplicity or Citi Rewards credit card without having to worry about yearly membership costs. When you apply with GoBear, you are entitled to get Php2,000 worth of vouchers which can be used for Netflix subscriptions and GrabFood deliveries.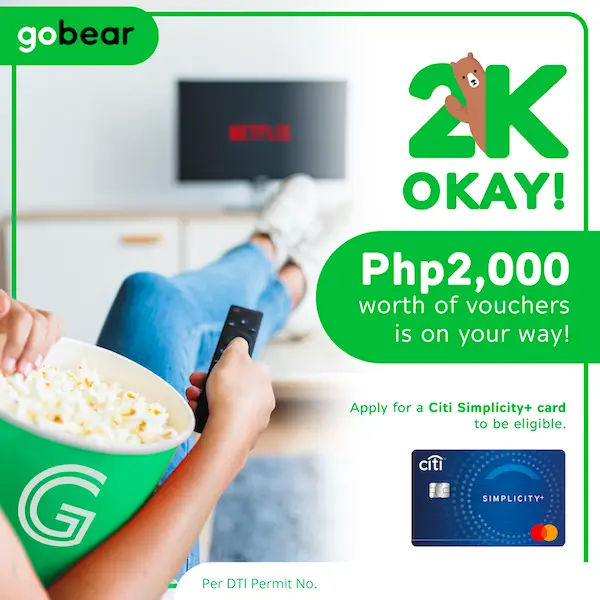 4. You can avoid those fees
Although these fees are stipulated upon application, you still have a chance to avoid them. Paying on time will free you from interest and finance charges. The rule is, never to purchase something with your credit card if you don't have the cash to pay for it. Credit card holders often fail to realize that using the card is equal to borrowing money from the bank. Borrowed money should be returned on or before the due date to avoid interest charges.
Also, annual fees can be avoided, too. Aside from applying for a free for life credit card, requesting an annual fee waiver is also possible if you have a good credit standing.
5. You should pay more than the minimum
For a balance of Php20,000, your month's statement only requires you to pay around Php500. Sounds great, right? But not really. Paying the minimum amount each month takes a toll on your budget in the long run. Without paying the balance in full, you are allowing the bank to earn more from you. Interest charges are imposed on the full amount even when you pay the minimum. This means each time you leave the full amount unpaid, a new set of interest is added on top of it until your debt grows without you even noticing.
READ:5 Best Ways To Pay Off Your Credit Card Debt
6. Credit card fraud is real
You may have read a lot about how one card was used for shopping at Amazon or Lazada without the owner's consent. Yes, credit card fraud doesn't choose its victim and that will include you if you don't secure your card information. The card verification value (CVV0 and the one-time password (OTP) are the two most important sets of numbers you shouldn't be sharing with anyone.

Bear in mind:
Owning a credit card is much more complex than your idea of owning a simple piece of plastic. It can be your first step to financial success or failure depending on your usage. As a first-time cardholder, there are a lot more things you should know about credit card ownership. Never activate or use the plastics without fully understanding how it works, or else, your dream of financial freedom might be in vain.