Finder is committed to editorial independence. While we receive compensation when you click links to partners, they do not influence our content.
7 Signs You're Good At Saving Money
Saving money is probably one of the most difficult financial ventures anyone could get into due to the financial crisis were currently experiencing. For many, the difficult times should not prevent us from saving but should inspire us to be more financially prepared in the future. We all don't want to be locked down again with nothing but hopes for salaries and other forms of income to appear in our bank accounts. We don't want to borrow money from different people and lenders for utility bills payments or beg for a few bucks to get by with food for the day. We don't want to experience any of that, so we better save little by little to endure the rainy days.
READ:5 Lifelines To Use During The Coronavirus Crisis
If you've already started your savings a long time ago, great work! Now, let's check if you're saving money the right and smart way.
You have a savings plan
You are on the right track if you have a plan on how to save each month. Every time you receive your salary, the money doesn't just go into debts and purchases. You're good at saving if a certain amount is regularly assigned and deposited into an account. Think about having a financial goal. You can set an amount you would want to see in your bank account after a certain period. For instance, you can start saving for that Php100,000 goal after twelve months. That means you need to set aside Php8,500 each month to be able to come up with such amount after a year.

Don't set a goal which would seem unachievable. This might lead you to leave out funds for necessities or emergencies. This might also prompt you to borrow money with interest so instead of you saving, you're paying for loans that are not practical.
You have an emergency fund
An emergency fund is money or asset which you can use in times of financial crisis like loss of a job, medical problems, or immediate car or home repairs. An emergency fund is a safety net that could reduce your chances to borrow from high-interest debts. Most financial experts advise people to have an emergency fund that is six times worth their monthly household expenses.
READ:The 5-Step Financial Recovery Plan You Need After The Pandemic
Normally, savings are considered as an emergency fund. It is a readily available fund you can use anytime. However, if you're good at saving, you can set aside two different accounts – one to be spent for emergencies and to secure your future needs.
You're paying yourself first
It is undeniable that Filipinos always prioritize their bills payments each month. They would rather not set aside money for their future just to settle all their debts consistently. However, the danger in this type of habit is that you end up paying off without setting aside for yourself. You easily run out of money for payments and end up with nothing to secure your future. You also get into the habit of borrowing because you can pay for it.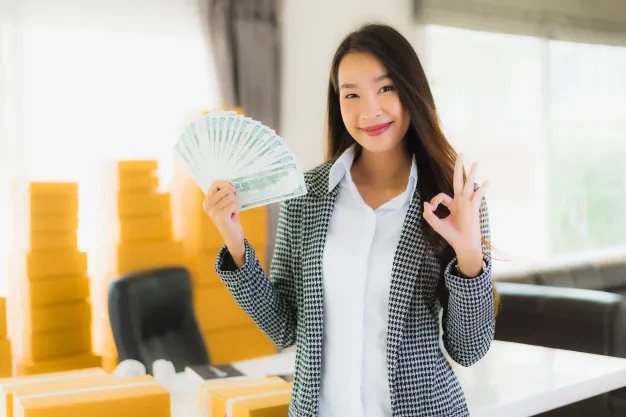 This is a huge challenge for everyone. Paying yourself first ensures that you get to secure and reward yourself for peace of mind. Make that decision to reduce your debts and start saving little each month. Savings are not the little extra you had for this payday. Savings are the amount you prioritized for security in times of financial trouble.
You work extra to save
The real reason why most people don't save is not having enough money from their salaries. Some would even defend themselves by saying their salary is not enough to cover for their necessities. If this is so, then maybe it is time for you to find ways to earn more. By earning from other sources of income, you can have enough funds for debts and utility bills payment. You can assign a certain amount for savings from your regular income.
READ:Most Common Savings Accounts You Should Check Out
You have multiple savings accounts
Breaking up your money into multiple savings accounts can be helpful if you want to set aside money for each goal. You can set your savings in one bank for your dream vacation, another savings account in another bank for your home repair projects, and so on. Open several bank accounts and label them for a vacation fund, car fund, emergency fund, or birthday fund. This way, you will have an idea of how long you still need to take to achieve your planned amount. The cash on hand you save at home can also be considered as another form of savings that you can assign to money emergencies.
Having multiple savings accounts can be beneficial as long as you have the time and attention to manage them.
You don't buy on impulse
A lot of people can't and won't track their spending because they don't want to realize how much money has gone to luxuries. Impulse buying lets you spend over your budget and may even lead you to spend in advance by purchasing with your credit cards. People who are good at saving only focus on buying what they need. They also plan all their purchases and if they can't afford it, they are willing to wait a while until their budget allows.
Final thoughts:
Saving money is more difficult than spending it. It is all a matter of changing your mindset about how money should be handled. It takes determination and consistency to come up with savings fund that could cover your future needs. If you start now, even in small amounts, you'll get into your dream vacation, or drive your dream car soon enough.