Finder is committed to editorial independence. While we receive compensation when you click links to partners, they do not influence our content.
7 Interestingly New Credit Card Trends You Need To Know
Technology is fast-evolving, and so are your plastic cards. You might have already heard about the EMV chips, welcome gifts, and rebates but as the Philippine financial market welcomes unstoppable growth, credit card issuers continue to employ technological innovations.
Here are a few changes in the credit card marketplace this 2019, which you probably don't know yet:
1. The Lock and Unlock Button
Gone arethe days when you need to call the credit card provider hotline and report for your lost or stolen card to have it blocked. Cardholders used to painstakingly endure the long cue to speak to a customer service representative. This year, BDO, Citibank, Unionbank, and other providers have upgraded their mobile apps with the lock or unlock button.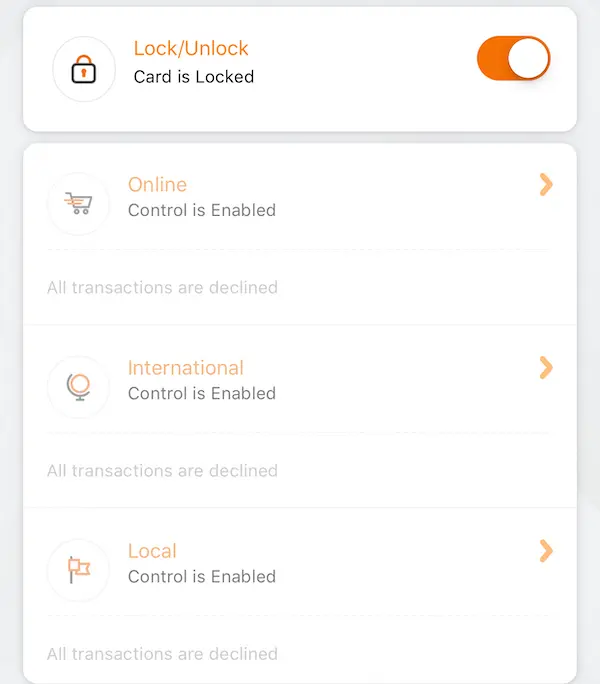 The lock or unlock button is also applicable to debit cards and prepaid cards. This button is an added
Screengrab fromwww.grab.com/ph/press/business
Have you seen the new Citi Grab credit card yet? Its interface is far way different from all other cards as it no longer includes credit card details on the façade. Yes, your credit card number, date of membership, and date of expiry are all placed together at the back portion with the CVV. You can always take a picture of the card without revealing all other essential details.
3. Setting transaction limits
Open your BDO mobile app, click on Security Management, and there you can see several options for you to set limits of your choice. You can customize the exact permitted amount for ATM withdrawal, no-pin purchases, and pin-based purchases. Setting boundaries may not totally eliminate fraud but will reduce the potential damage resulting from unauthorized transactions. This feature is also available for debit cards.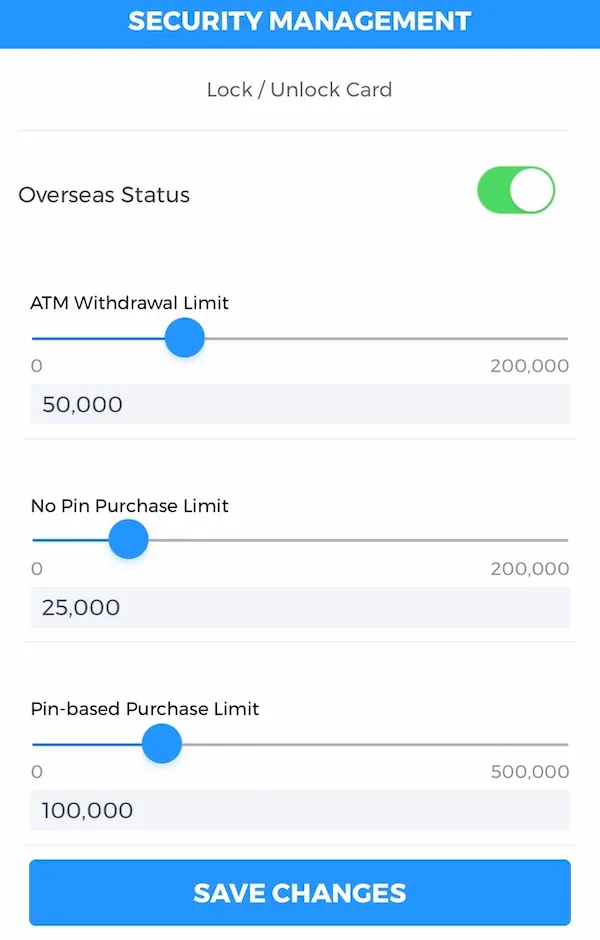 4. Voice Biometrics
CitiPhone banking has employed its newest security feature known as Voice Biometrics. It aims to ensure that the real owner can access the account. It also allows convenience and faster transactions when calling the hotline. According to Citi, your voice turns into an alphanumeric representation that will serve as your identification. This effort hopefully saves you from undergoing the long and repetitive verification process. Plus, posers will have a hard time practicing to imitate your accent.

5. Goodbye, EMV, welcome NFC!
Most banks in the Philippines have just recently implemented the EMV Chip (known initially as Europay, Mastercard, and Visa). This allows all debit and credit card transactions to push through when the cards are used in Automated teller machines and terminals. Cards are usually dipped or inserted into a reader to recognize the encrypted personal information of the owner.
With the onset of near-field communication (NFC), payments are enabled without dipping the card into terminals. The NFC allows for proximity-based communication between your devices, such as mobile phones and computers. NFC permits short-range wireless devices to communicate, thus allowing for -tap-and-go transactions.
6. Cash advance out, "credit limit as cash" in
A cash advance is a privilege provided to cardholders so they can withdraw cash from ATMs or over-the-counter. The money will be deducted from the card's credit limit. The withdrawable amount depends on the bank. Terms and conditions apply, and more often than not, the money you cash out will come with a hefty price. You can withdraw up to 50% of your credit limit that comes with a maximum of 3.5% interest and a service charge of at least a Php500.
This year, more and more banks let you convert 90% of your credit limit into cash with meager interest charges. Cardholders are entitled to request for this privilege with interest rates ranging from .49% to 1.25%. You can even enjoy light installment options from 6 -36 months. All you need to do is call the bank hotline, nominate a dedicated savings account, wait for the approval and the money will be in your account within 7-10 working days.

7. More co-branded cards
BDO Shopmore, RCBC Landmark, Metrobank Toyota, Citi Grab, BPI Petron, and Unionbank GetGo are just a few of the numerous co-branded credit cards you can apply for. Co-branded credit cards offer discounts and promos exclusive to the bank's partner merchant. You'll get extra privileges that other credit cards can't give you.
As more co-branded cards are emerging in the credit card marketplace, there is no doubt you will own more than five cards in the future. Just be careful with annual fees and shared credit limits. Your perks and discounts should weigh more than the costs that come with your card.
Bear thoughts:
Change will always redefine the financial market, and this should also improve the way we use financial tools like credit cards. Banks and providers will keep on finding ways to enhance their products and services. In return, cardholders like us should always use these privileges responsibly.
Don't have a credit card yet? Find the right one for you through GoBear!
Know how credit cards work and what you need to qualify