Finder is committed to editorial independence. While we receive compensation when you click links to partners, they do not influence our content.
7 Features Your Dream Credit Card Should Have
Having a credit card is a big relief for those who want to minimize cash transactions. The numerous benefits packed in those glam plastics entice a lot of people to keep applying until they get their dream credit card on hand. But what do you really need to look for in a credit card? Are discounts and promos enough? Is low-interest rate the only factor to seize the card?
GoBear breaks down the best features a dream credit card should have so the next time you apply for one, your card would have at least five qualities from our list.
1. No annual fee
Annual fees range from Php1,200 to Php5,000 depending on the type of your card. These are charges imposed by the provider as membership or as compensation for the benefits and services that are tied with your credit card account. High annual fees come with exclusive perks like access to airport lounges, discounts in select hotels and other limited privileges. However, if you are not looking at traveling or indulging in exclusive perks, then no annual fee credit cards are an option. Most credit cards in the Philippines are free of an annual fee for the first year.
Did you know?
There are credit cards with NO ANNUAL FEE FOR LIFE! Citi Simplicity takes pride in its no annual fee, no late fee and no over limit fee features. HSBC and Metrobankcredit cards also come with the same perk for new cardholders who applied during the No Annual Fee for Life promo.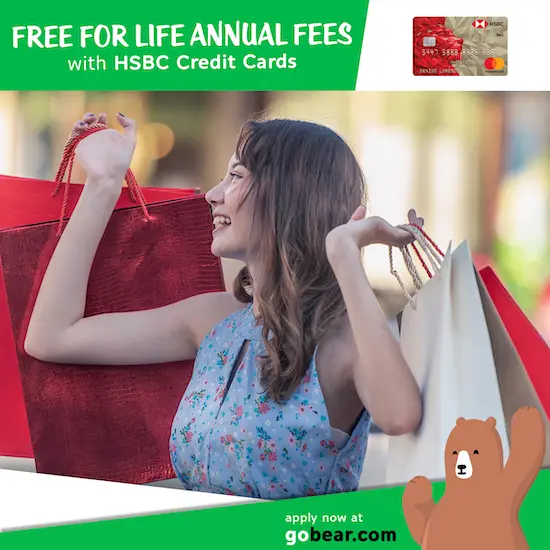 2. Sign-Up Bonus
A sign-up bonus is an incentive granted to cardholders upon approval of their credit card application. Sign up bonuses are points or cash gift usually redeemable from the provider's partner merchants. You have to meet the minimum spend requirement within a period to be eligible.
Did you know?
Some credit card providers would not want to waive the annual fee for the second year if you've claimed the sign-up bonus. Check the card's terms and conditions with your provider's customer service representative. Some providers may even ask you to pay the sign-up bonus in full if you cancel the card in less than a year of use.
3. Cash Back
Cashback features are definitely a lure for you to apply. Whether you pay for groceries of accessories online, the cash back cards let you earn at least 1% of your total spend. Some credit cards may even pay youup to 3% of your bill when you use them to pay for fuel.
Did you know?
There is no doubt cashback credit cards are rewarding. Once you get approved, you should learn the tricks to use them so you can maximize the perks. Some cards don't just automatically give points unless you buy from the provider's partner merchants.
4. Ease of payment
Missed payments are one of the culprits to low credit scores. Delinquencies can close all future opportunities for borrowing and apply to all financial tools available. The ease of paying your credit card bills is one of the many factors why a cardholder retains his card. Some credit card companies can be easily enrolled in your bank's mobile app. Others need can only be paid online if you have a savings account from the same bank.
Did you know?
You can pay off your credit card bills in so many ways that you shouldn't have any reason for delinquency. Don't just pay the minimum balance required. Settle the entire amount as much as possible to boost your credit score.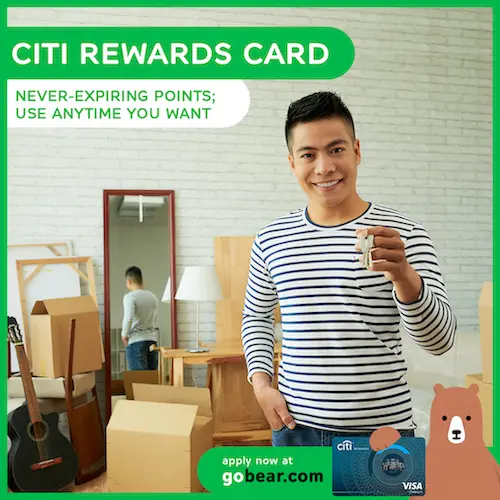 5. Great customer service
Your dream credit card should be provided by an institution with great customer service. Toll-free numbers should be made available for you to contact in times of card loss, suspicions of fraud and other concerns. Customer service representatives should also provide answers to your questions and suggest better solutions to your problems.
Did you know?
Rewards make up a small portion of customer satisfaction. Based on J.D. Power's 2018 Credit Card Satisfaction Study abroad, the following are plus points in assessing great customer service:
1. Availability of online chat – Customers find it convenient to discuss issues over online messaging while at work. This saves them from calling the hotline and painstakingly enduring the cue.
2. 24-hour access – Most banks in the Philippines already have 24-hour customer service line. Again, almost all cardholders are employees reporting for the usual 8am to 5pm day job. Being able to call their bank from home or anytime the need arises is a relief for customers.
3. Efficient mobile app – Having a mobile app that allows locking of the card once it is stolen, lost or misplaced is a good point for Capital One. The app goes beyond the usual bill payment, balance inquiry, and other usual features.

6. Security
EMV chip, One-Time Password (OTP) and Card Verification Value (CVV) are just a few features of your credit cards that ensure the security of your details. Aside from that, your credit card provider should be vigilant enough to prompt you once suspicious purchases are done using your card. In some cases, banks call their cardholders for verification of the transaction especially when it is made for the first time online or if the purchase amount is way beyond the cardholder's usual spending.
Security measures also include blocking of the card. This also explains why you need to call your provider before using your credit cards abroad.
Did you know?
CVVs are considered a security measure for situations when cards are not present during transactions. Online merchants don't have the opportunity to validate your signature so the
7. Credit limit
The maximum amount you can spend on your credit card is called the credit limit. Providers usually base your credit limit on your monthly salary. Higher credit limit means more opportunities for the cardholder to buy big-ticket items like appliances. It will also prevent you from fro incurring over-the-limit fees. Higher CL also provides more room for you to keep up with 30% of CL spending.
Did you know?
You can actually request an increase in credit limit. Call your bank's customer service hotline, request for CL increase and wait for it to be approved. Maintain on-time payments and your bank will automatically make the adjustments.
Final thoughts
Finding the credit card with these features might be a difficult course. However, once you've found your dream credit card in your hands, you'll never know what great things you can reap. Credit cards are beneficial if we only know how to use them properly, maximize their perks and pay our dues on time.
People also read:
Know how credit cards work and what you need to qualify