Finder is committed to editorial independence. While we receive compensation when you click links to partners, they do not influence our content.
6 Tips To Get Your Credit Card Application Approved
Applying for a credit card is a bit difficult for those who can't comply with bank requirements. Credit card companies have a long list of eligibility requirements for credit card applications. You will need to fulfill certain criteria and conditions for your application to be approved. In the Philippines, most providers require a minimum income of ₱180,000 per year and much higher compensation for those who do not have an existing credit card. This is one of the main reasons why many don't get approved for a credit card.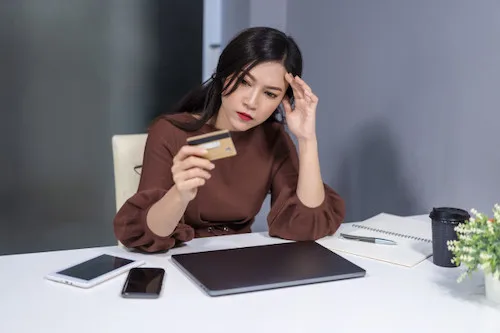 The road to credit card approval may seem tedious for many so here are six ways you can try to do to get your credit card application approved:
1. Improve your credit profile
A credit profile is generally your borrowing history reflecting your credibility as a responsible borrower. It will also include rental agreements telco and other utility payment activities. Creditors refer to credit profiles are a predictor for your future borrowing behavior. Unsettled bills in the past may stop lenders from offering a new loan or from approving your credit card application.
There is a slim chance for people to get approved for a new credit card if they have an adverse credit profile. This happens when they had incurred loans in the past and opted not to settle their balances. Banks have a way of checking credit profiles, and with the help of credit scores, applicants' credit-worthiness is evaluated.
2. Settle your debts
Any unsettled debts in the past will give banks a lousy impression of how you handle your finances. Through personal documents like bank and salary statements, credit card providers can check if you can cover your debts or your liabilities are too big to be paid through your monthly earnings. Existing loans and other forms of borrowing are culprits of credit card approval.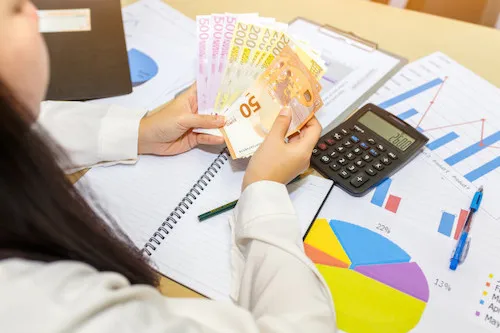 Credit card providers can seem "paasa", but you might not have realized that you may have other borrowings in the past which you need to pay off. It would be more beneficial if you start with a clean slate before submitting your credit card application.
3. Choose the right credit card
Choose the right card that suits your financial condition. There are a lot of credit cards in the market including air miles, cashback, petrol, and rewards. To choose the right one, you may want to assess your purchasing and other activities. A petrol credit card might not be of use to someone who doesn't own a car. The same is true with a getgo card owned by a person who rarely travels.

Compare credit cards with GoBear to see what suits best your needs and lifestyle. Finding the right card can lead you to get approved easily and maximizing its perks.
4. Open a savings account
A savings account could help credit card providers from assessing your credit card eligibility. Before submitting your requirements, make sure you have an existing savings account which some banks can use as collateral for secured credit cards. Most of the time, the available balance on your savings account also becomes your credit limit. Unsecured credit cards may have other bases for approval depending on the credentials you submit.
You might not be aware of it, but banks offer credit cards for those who open any accounts with them. You may choose a savings account, time deposit account, or a checking account. Make sure that you have maintained the average daily balance for the entire duration of your account. It doesn't matter how much it contains. The amount of balances becomes a basis of your credit limit but does not necessarily affect the approval or decline of your credit card application.

5. Know the eligibility requirements
The salary for employed individuals and monthly income for business owners is the primary basis for credit card approval. Your unemployment status can be damaging to your chances because banks will check your ability to pay, thus the need for a salary slip to make sure you have a stable monthly income. Failure to present such a document and other papers to prove your income may curtail your chances of becoming a credit card holder.
Credit card providers have different requirements. HSBC would require proof of residences like utility bills, landline phone, and cable TV billing statements. To be approved for a Citibank credit card, you may need to present a valid SSS, GSIS or Tax identification number. Employed individuals who want to get RCBC Bankard should file their Income Tax Return with Bank stamp. Know what documents to submit and make sure these are up to date.
6. Know common reasons for declined applications
There are times when you may think that you have complied with all the credit card requirements and yet you still end up disapproved. This happens because there are still other reasons you failed to address before your credit card application. Aside from too much debt and bad credit profile, other reasons for disapproval include:
* Insufficient or incorrect information – The lenders will verify the data you submit. They can call you, your employer, or the references you provide to conduct a credit investigation. Make sure that you updated your employment records, monthly or annual income, and even your other sources of compensation.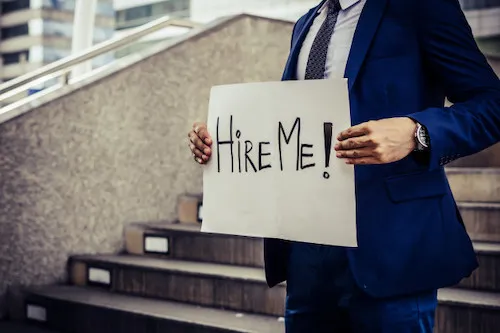 * Unstable job history – Job hopping can be dangerous both for your future employment and credit profile. Wobbly employment record can give the impression that you are not capable of committing to long-term credit. The longer you get unemployed, the harder it will be for you to pay off debts and stabilize your finances.
* Insufficient annual income – Most credit card applications require you to have at least Php180,000 a year or at Php15,000 per month. If you don't comply with such criterion, you may present other proofs of income from either your businesses or sidelines. Make sure that these are also reflected in your bank statements to ensure that income claims are true.
BPI, BDO, RCBC, Union Bank, and Security Bank are just a few of the many providers of secured credit cards in the country. They make sure that this type of facility also comes with perks like ordinary credit cards.
People also read:
*6 Useful Tips to Help You Manage Multiple Credit Cards
*10 Ways to Boost Your Credit Score
*9 Ways to Pay Off Your Credit Card Debts Fast
Being declined for any financial product like credit cards does not mean the end of the world for those suffering from a bad credit profile. Aside from settling your debts, you can rebuild your report through a slow yet rewarding process. Apply for a credit card again, but this time with caution. Some banks will only entertain reapplication six months after you were declined. You may also want to apply for a secured credit card to build a credit profile.
Start your rewarding financial journey by comparing secured credit cards with GoBear and rebuild your credit profile now!
Know how credit cards work and what you need to qualify