Finder is committed to editorial independence. While we receive compensation when you click links to partners, they do not influence our content.
6 Smart Money Moves During and After the Quarantine Period
A study by the Philippine Institute for Development Studies showed thatPhilippine economic losses might reach Php2.5 trillion due to COVID-19. Reports also revealed that as many as 25 million jobs could be lost globally.
The pandemic has strongly affected those living on paycheck to paycheck and those who are on a no work, no pay scheme. Millions were left unemployed while worrying about their bills, which have already accumulated for more than a month.
Life is getting tougher as the number of COVID-19 cases increases. In these scary times of living, you can explore ways to earn more while protecting your family's finances for survival.
1. Reduce your spending
Staying at home has stopped all of us from spending on transport, lunches, and other things related to working in the office. You might think that the money you're supposed to have spent on these things can substitute for your savings, but you have forgotten that prices of commodities have increased since Luzon was placed on lockdown. That means you might have been spending more than your usual monthly budget on food, groceries, and electricity consumption.
Trying to reduce your spending on everything is a smart move in times of financial difficulties. You can start by unplugging all unused electrical devices. Most devices draw a phantom charge that can add quickly without you realizing it.
When it comes to food, try planning a menu for the entire week, if possible. Since the lockdown, you don't have the luxury of many wet markets or groceries. What you can do is create a plan, list the ingredients you need, and buy in bulk for a week's consumption or longer.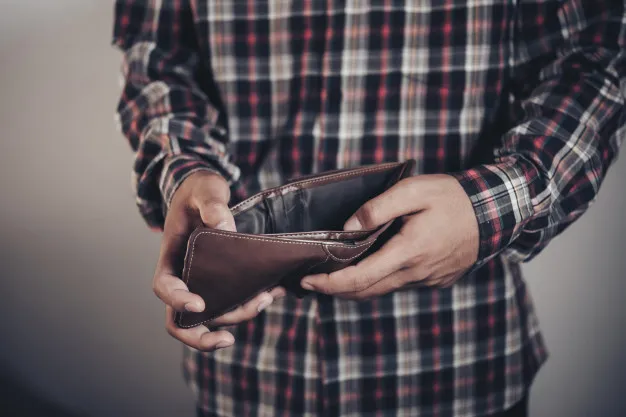 2. Spend cash
One of the significant advantages of cash over debit and credit cards is that when you ran out of visible money, you stop spending. While on quarantine, use cash to pay for your needs. Check out our article on the envelope budget system to understand how cash can help curb your spending while allowing you to save more.
,
Budgeting with cash needs you to plan. Set the value for each spending category for the month. Make sure you draw the money from the right envelope and keep track of how much is left in each container every time you take out some cash.
Spending cash also allows you to stretch your allotments. You can even be forced to opt for cheaper yet more practical alternatives.
3. Budget as a family
The lockdown is for everyone to appreciate the time spent with family and loved ones. As the heath challenge becomes a global effort, budgeting within the home should also be a family affair. Different families handle money in different ways, too. Include the family in making financial decisions. Let each member know your goals and your current financial status. Let them understand why you need their cooperation in creating a budget plan and sticking to it.
When you make a budget and implement it as a team, you'll soon realize the benefits of saving together and spending together. You can all work hand in hand in achieving a specific goal and maintaining a financial strategy away from debt traps.

4. Open or maintain a line of credit
No one knows what will happen next, how long will the lockdown take, how worse can the pandemic get. Although you want to save and spend using cash, you also want a line of credit as a source of funds for emergencies. You can retain your credit card or start with a loan application. Some lenders have an online processing system to let you borrow and get cash immediately.
It is also a smart move to review all your existing lines of credit, especially your credit cards. Check monthly statements and identify whether the charges are correct. Errors can happen all the time. See if you can list down your expenses and categorize them as necessity or luxury. Make it a goal to scrap all those luxury charges and stick to necessary expenses.
5. Establish a network
Joining different social media groups is one way of establishing a network that could introduce you to different suppliers for food, groceries, potable water, and any other things you might suddenly need. With linkages to people and groups, you'll have the chance to compare prices and offers. You can also get to choose services that will be convenient in terms of location, pricing, and location.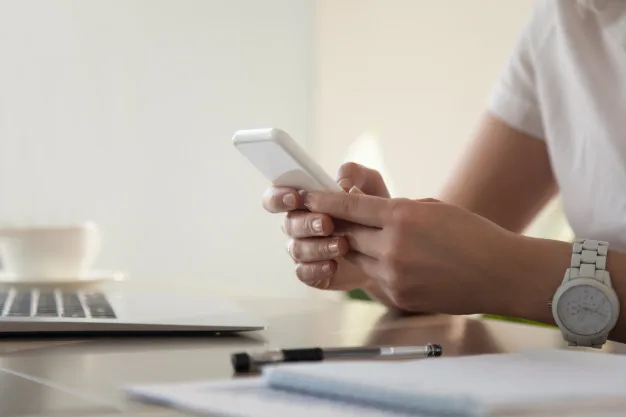 6. Save
Many would think saving in these times of crisis is not possible. However, everything is possible, even stashing a few pesos each day. The amount doesn't matter. What is important, at first, is that you get into the habit of setting aside money for emergency and future needs. You can save from the change you get or by doing online transfers of small amounts during your payday. Some wallets allow savings of at least a Php100 to start with. You need to pass the verification process.
Saving Php10 today and each coming days of the quarantine period can lead you to Php300 after one month – an amount too small but enough to get you through a day of survival. Imagine how much you'll end up having if you saved Php50 or Php100, and more.
Final thoughts:
Pandemic, crisis, trials, sufferings, or any way you want to call it are unexpected events that seek to measure resilience, patience, resourcefulness, endurance, and faith. If we succumb to the health crisis, we will end up financially challenged far much worse. We can all try to be smart in simple ways and end up more intelligent and more energetic to get back into our feet after the lockdown.