Finder is committed to editorial independence. While we receive compensation when you click links to partners, they do not influence our content.
6 Reasons You Should Own A Credit Card in the New Normal
As we welcome 2021, we are also bound to live a different life in the new normal. We have seen how the pandemic made us realize our financial shortfalls that need to be worked on. We have somehow neglected some aspects of our finances like health insurance, savings, debts, retirement, and passive income. As we face the new normal, we made a promise to ourselves that we will do better this time, and we can use a credit card as a tool to be financially sound.
Yes, we can emerge from the pandemic strongly with the use of bank products such as credit cards. Here are a few reasons why:
1. Low interest
Most people hesitate to apply for a credit card because of the high fees. However, in October this year, the Bangko Sentral ng Pilipinas already imposed a 2% cap on interest rates. So instead of getting slapped with a 3.5% up to 5% monthly interest rate, your unpaid balances will only incur a maximum of 2%.
The change is beneficial to every credit card holder. Those with thousands of unpaid credit card debts can be relieved knowing that their dues will be reduced accordingly. For instance, instead of paying Php2,500 interest on a Php50,000 credit card balance, the cardholder will only expect to pay Php1,000 more.

2. Safer way to pay
The Food and Drugs Administration says the COVID-19 vaccine can be used in the country before April 2021. That is indeed good news for everyone but with or without the vaccine, we are still bound to comply with health protocols. Credit cards are effective ways to safely make a purchase online. You don't need to go to crowded supermarkets and wet markets just to buy food and other products. If you own a credit card, you can easily buy from an online store and pay with a credit card without taking the risk of getting infected with the coronavirus.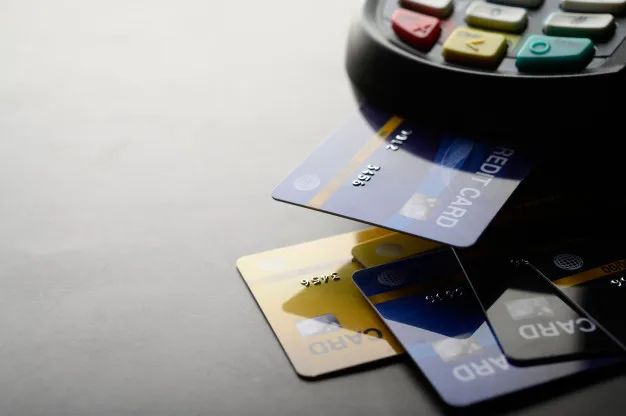 According to BSP, there is a growing preference for digital transactions among Filipino consumers. This vividly reflects the major advocacy of the central bank which promotes financial inclusion among Filipinos through the rise in digitalization and use of electronic platforms. With this trend, credit cards are beneficial products to take advantage of for safer transactions.
3. Access to more options
Delivery delays due to the pandemic have impacted the supplies in brick-and-mortar stores. As a result, some options may not be available in your favorite department stores. On the contrary, online stores and shopping platforms offer a wide range of products to choose from. It will be easier to access these options if you use a credit card for the purchase.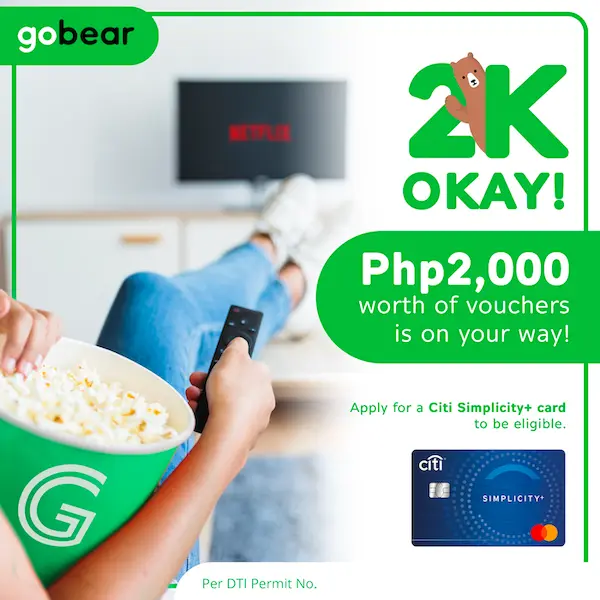 There are also instances when some shops do not accept the cash-on-delivery payment option. You can either fund your e-wallets or use your credit card to pay off the purchase. This advantage can be very lucrative in the new normal especially when you're looking to buy goods from shops abroad with restricted payment options.
4. Get rewards and rebates
The 11:11 sale was highly anticipated due to lower price tags. Moreover, that was also a great opportunity for credit card users to use their cards because of rewards, discounts, and rebates. BDO credit cards offered a lucrative reward of a 15% discount at Lazada. That translates to a maximum of Php2,000 off from your total purchase.
Citibank, however, allows for 10% off every Friday from 12 pm to 2 pm when you purchase at Lazada. Citi credit cardholders need to key in the promo code CITIFRIYAY20 to avail of the promo until February 19, 2021.
5. Replaces cash

Whether you have enough cash available or you still need to wait for payday, credit cards can do the job of allowing you to buy even without the cash on hand. You don't need to worry about not having the money to grab an item on sale. This is advantageous to those who need supplies and machines that are on a flash sale. With the use of a credit card, you can easily buy the item immediately at a discounted price.
6. Boosts your credit score
Credit cards are the easiest means to help improve your credit score. Owning one can help establish your credit profile. A good credit score can provide leverage for a person to be approved for other bank products. As we all experienced financial pitfalls this year, it is best to be prepared for what lies ahead by establishing a good credit profile. With a credit card, every consumer can have the chance to apply for a car loan, a home loan, and any other lines of credit offered by banks and lending institutions. Use your credit cards to your advantage and find ways to overshadow your bad credit history.
Final thoughts:
As we all look forward to a better 2021, it is our responsibility to secure our financial health by utilizing available financial tools like credit cards. Applying for the best credit cards in the Philippines as early as now will help you plan your finances ahead. We don't want to be caught off guard once more and endure financial difficulties in times of a health crisis. When you apply for a credit card today, you are securing yourself of financial leverage most credit card holders have been enjoying for many years.