Finder is committed to editorial independence. While we receive compensation when you click links to partners, they do not influence our content.
5 Ways You Can Reinvent Your Career During the Pandemic
Struggles during the pandemic are not new to us anymore. From a surge in utility bills payment, Filipinos are bound to endure a lack of public transportation, high risks of contracting the virus, and loss of jobs. In the Philippines, more than 2,000 companies declared redundancy, retrenchment, and permanent closure according to the Department of Labor and Employment. From a global perspective, around 7.5 million businesses are bound to shut permanently according to Main Street America'ssurvey.
We have heard so many stories about cabin crews getting into online businesses, teachers selling tocino and logganisa, ship crews venturing in delivery services and celebrities baking, vlogging, and doing virtual concerts. The pandemic indeed showed us how resilient we are in adapting to the challenges. But how easy is it really to shift career? How do we transform into an entertainer from a marketing director's line of work?
Reinventing your new career path is not easy and at times could not just be painful but demeaning, disappointing, and hard. But we are Filipinos known as resilient, innovative, resourceful, and happy. We always come up with a recovery plan amid the pandemic and other untoward circumstances. So, if you have been stuck at home for quite some time and don't know what to do next, here are a few tips you should know before jumping into a new journey. And reinvent your future.
Think about your many possible selves
No one knows what the future holds but only you know what other selves you can become. So, you've been an operations manager for 10 years and you need to adapt to the unexpected turn. What else could you be? Career change is a complex exploration and you should not stick to one line of work. Think of yourself doing another thing. Could you be an online seller or a baker perhaps? Can you do online teaching or tutorials?
READ: 9 Ways You Can Invest In Yourself For Self-Improvement
Imagining possible selves means exploring what other things you can do. It takes time to figure out and you need to embrace the process of testing, experimenting, and learning.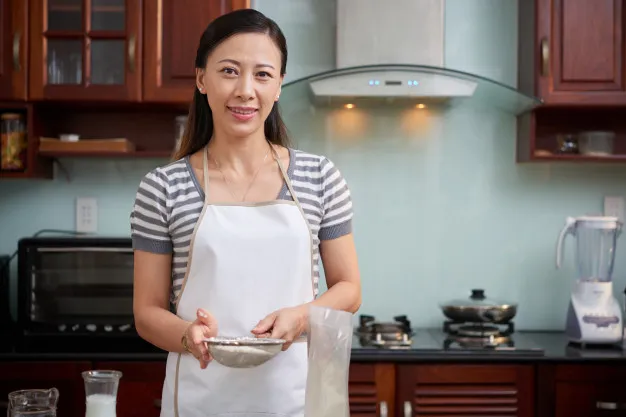 Search for people, not jobs
There is a minimal possibility of companies looking for the same expertise you have been doing for years. If you are a seafarer, then there is a huge chance that a thousand more seafarers are in the same situation as you are. With millions of retrenchments happening around, yu can't find the job opening that would offer the same compensation and the same responsibilities.
Opportunities are attached to a network. Connecting with people will open possibilities for you to start. You can join several groups with different skills set. You are not into cooking but when you join a Facebook cooking group, you'd probably learn something about it and try it out. You don't know how delivery services work, but you can drive. Join pabili, padala, or pasa-buy groups. There might be a chance for you to use your vehicles that's long been stored in the garage. You can also jump into groups of mothers who share their problems and from there check out if you can offer tutorial or consultancy services.

Reestablish your dormant connections
Weak ties are not dead opportunities. You can call a previous colleague to see what she's up to nowadays. The current people you very well know are into the same line of work and interest as you do. Old friends and acquaintances may have varied lines of work. Your elementary classmate might be a supplier of goods or a farm owner or might know someone who is a direct manager of patahian for RTWs. You don't know the possibilities unless you try.
Your dormant connections are sources of new information. They might not trust you at first but work your way around to let them know you deserve the confidence. It takes time but there is nothing wrong with trying.
READ: Of Overruns and Overflow: Mom Unboxes Secrets in Growing a Business
Explore your resources
You've been busy with managing people in your previous jobs that you failed to realize small things or ideas around you which can be profitable. You got a small space at home where you can store cooking supplies to be sold in the marketplace. Your hometown is known for a delicious delicacy that you can reinvent and offer wherever you are in the metro. Check for the ingredients that are available in your area. Look for suppliers and test whether you can offer the same quality as what your hometown offers. You can even ask someone back home to send over the products which you can resell.
,
Act these out
After reading all these things, your next move is to act them out. Don't just go figure or ponder into what we said. Make a move. Do it. Don't waste time thinking about your lost job or your supposed income for next month which you won't be receiving anymore. No one knows when the pandemic is going to be better or worse. Use your time and resources to do something. And when the opportunity knocks, grab it, do it right and you'd soon be reinventing a career path you never thought of.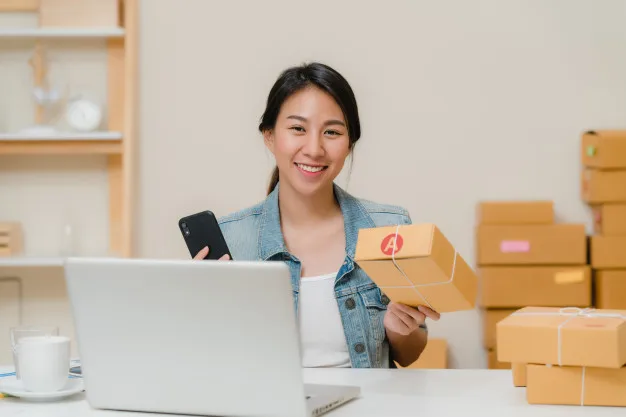 The journey to changing your profession or career is not linear. It is rough. Don't do it alone. Act it out with others and get going. If today wasn't profitable, tomorrow might be. Just keep going and you'll get there without you knowing.
Remember what Albert Einstein said? Life is like riding a bicycle. To keep your balance, you must keep moving.