Finder is committed to editorial independence. While we receive compensation when you click links to partners, they do not influence our content.
5 Ways To Build Multiple Sources Of Income
The current health and economic crisis we are facing have unrefutably affected a lot of Filipino's financial condition. Loss of jobs, lack of public transport, and implementation of health protocols limited our opportunities to earn and provide more food and necessities for the family. Thus, emerged the need for people to look for other means of earning.
According to GoBear's Financial Health Index, respondents have ranked their important needs to be sufficed during the pandemic. About 89% have chosen food, 81% healthcare, 47% money for other essentials and 44% enlisted financial services on their priorities. Sustaining these necessities require a stable source of income and other activities that could passively add to their household budget.
Here are a few ways Filipinos can boost their monthly budgets and enhance their finances amid COVID-19.
1. Create a product
2. Offer a service
3. Barter
4. Start a passion project
5. Investing in yourself
1. Create a product
How many versions of banana bread are you currently seeing on the Marketplace? How many types of samgyupsal packages are being offered by most of your friends? Supply creates its own demand according to classical economists Say and Ricardo. By creating a unique version of one product, you can potentially create a set of demands from customers. Don't be afraid to try out what you can possibly do. The digital world is huge and promising, and you don't need a brick-and-mortar store to promote your creations.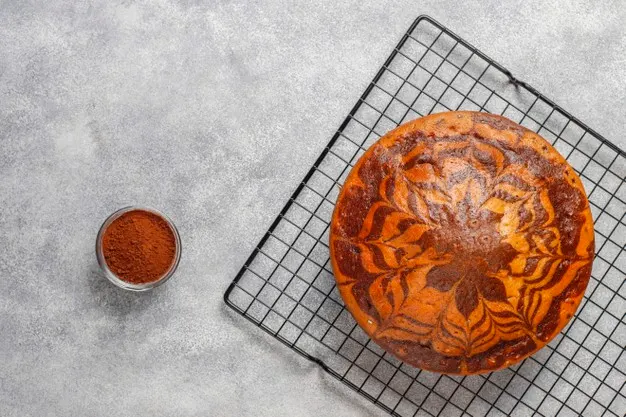 Don't be scared to let people know you crafted something special. Don't get intimidated by the fact that the same product is already available in your area. Marketing is a powerful tool in popularizing your business. Make sure your idea is original, remarkable, and affordable in order to keep up with the competition.
2. Offer a service
Pasabuy, pasakay, pabili, and all services offered on the internet are sprawling. These types of services are the innovation of your usual delivery process. Pasabuy and pabili simply meant asking someone to purchase something for you to be delivered to your drop off point. It is by nature a delivery service but with the twist of offering to accomplish an errand. On the other hand, pasakay is a transport service which is similar to carpool only that destinations are much farther. Some pasakay services offer transport from Manila to the provinces.
READ:Items You Can DIY at Home to Save More on Groceries
Offering a service is not new to us Filipinos. Most of us are already doing it in the form of virtual assistance, article writing, content management, translation, and cold calling. Check your skills and assess your resources and availability before offering a service. Make sure your offers are unique and reasonably priced so that consumers will take interest in your services.
3. Barter
Ideally, the concept of bartering should not involve money. Barter is a mode of exchange of products or services which are almost of the same monetary value. Some people are already struggling to make ends meet. In an online barter platform, Lorraine Imperio was willing to swap her slip-on for a whole dressed chicken. Some members of the barter group would swap their plants for groceries and other products for online gadgets.

When offering something for barter, make sure you have made the team presentable – at least cleaned and fixed before being photographed. This will entice more people to check on your offer and even offer more value than what you expect. Look for items at home that you have not been using for a year or so and consider how much market price will be reasonable to tag it with.
4. Start a passion project
In a recent article from Gobear, Beatrice Basi started creating friendship bracelets because of her passion for arts and crafts. Her bracelets were known as Slash Wrist which served as her diversion to clear her mind and release stress. Baking, writing, cooking, and tutoring kids are all passion which can become profitable given the right strategy.
READ:Reshaping Your Business For The New Normal
Starting a passion project is not only financially beneficial but is also advantageous for those looking for inner motivations to do something worthwhile. Passion projects can also forge relationships with others as you give something of yourself for others to draw inspiration from. Showing your craft and revealing your skills will encourage others to reevaluate themselves and see what other sensible things they can do, too.
5. Investing in yourself
You are your most profitable investment. Having an additional source of income will be easy if you have acquired a different skill set. You can start enrolling in language classes or editing courses and offer services to others. The idea is not limiting yourself to what you've been doing for years. Education is a continuous process that can lead to profitable opportunities someday. Search for free training and seminars that will broaden your understanding of different things.
And when you're equipped with the skills, education, and experience, it will be easier for you to offer something beyond your expertise.

Bear in mind:
The hard times will be over but the struggle to keep your finances intact will go on for many months after the pandemic. Depending on your current finances, you need to start exploring opportunities to earn. Forging a network of people from different walks of life is also one great way of expanding potential passive income. You might find a lot more chances to learn but always remember that money will never compensate for compromised health and time for family. It may seem hard but living a life-work balance is still a priority. Health and family are treasures you can never neglect.