Finder is committed to editorial independence. While we receive compensation when you click links to partners, they do not influence our content.
5 Ways Minimalism Can Improve Your Finances
"Minimalist" isn't just an art style anymore. For many people, it's a way of life. Minimalism is all about living with less. It's a growing movement that encourages people to reduce their physical belongings and clutter to only the absolute necessities, and value experiences over materialism. It also allows you to reevaluate yourself as they relate to your possessions.
READ:6 Simple Rules of Personal Finance You Should Always Follow
True enough a minimalist lifestyle doesn't just help with your material and emotional baggage, but it can also save your finances! In fact, some people even switch to minimalism as a financial strategy. Here's how.
1. Turn clutter into cash
You start a minimalist lifestyle by getting rid of clutter. It may be books you've read, clothes you haven't worn for a while, or defective tech. The next step is to find a new home for these clutter. Don't aim for the trash can first!
Maybe there's something you can repurpose, donate, or sell. You read it right, one man's trash is another man's treasure. When starting a minimalist lifestyle, you'll have lots of trash you can sell. And even when living minimally, people always find that there's still clutter they haven't gotten rid of.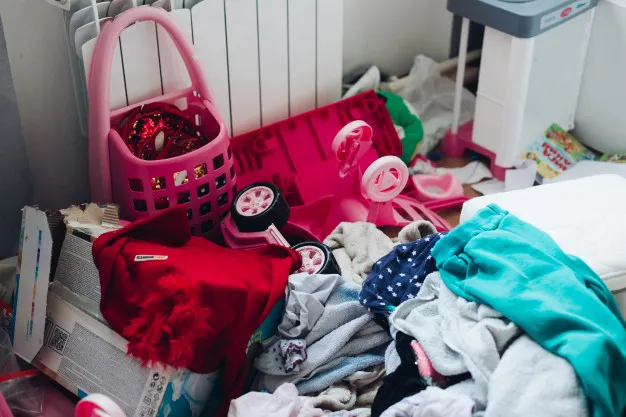 Make a Facebook photo album, instagram posts, or even your own online store where friends and other people can buy your old stuff. You get additional funds and a simpler lifestyle. It's a win-win for you!
2.Fewer things means a smaller space…
After decluttering, you'll see that your things now occupy a much smaller space. This means you can downgrade to a smaller apartment with cheaper rent. If you own a house, you can have someone rent your now-extra room to help pay for your mortgage.
READ:Interior Design Tips That Can Save You From Years of Debt
… and less maintenance costs!
And because you now have a smaller room with your things, you're able to clean your space more easily. You won't need to buy as much cleaning materials or even pay someone else to do it. The extra time you'll get from cleaning a smaller space can be spent making memories with friends and family. Or you can always get a side hustle if you're looking to have more funds for bills, debt, or non-material leisures!
3. You focus more on good quality than a cheap price
Minimalism is focused on improving your quality of life by reducing the quantity of your possessions. This extends to your purchase habits. There's the cheap pair of jeans that easily fades and gets damaged. You're likely to just buy a new one again in a few months. There's also the good pair of jeans that are a tad more expensive, but you'll use it and love it for a longer time.
The minimalist would choose the latter.

4. You can differentiate needs and wants better
This a skill you develop if you decide to live minimally. We say "skill", because naturally, we are distracted with pop culture, new tech, or trendy outfits. We move so far from what's just enough — food, shelter, and clothing.
You start a minimalist lifestyle by filtering clutter. These are things you thought you needed in the past, but are now just, well, trash. Entering into minimalism, you tend to filter clutter before you even buy it. Everything you look to buy now should serve a purpose that will last you a long time.
READ:DIY Home Improvement During Community Quarantine
You'll be surprised that even long-term minimalists still find clutter in their home! This is when things get a little more extreme and they go to zero-waste tiny houses and even off-grid utilities! You don't have to be this type of minimalist right away, but you get what it means to develop this skill.
5. You are more intentional with spending
In minimalism, you only keep what serves you a purpose. You rarely hoard or collect unnecessary items. When you go to the mall, you'll be looking for an item's purpose before you buy it. "Do I need a new bag or will it just be a clutter I'll throw later on?"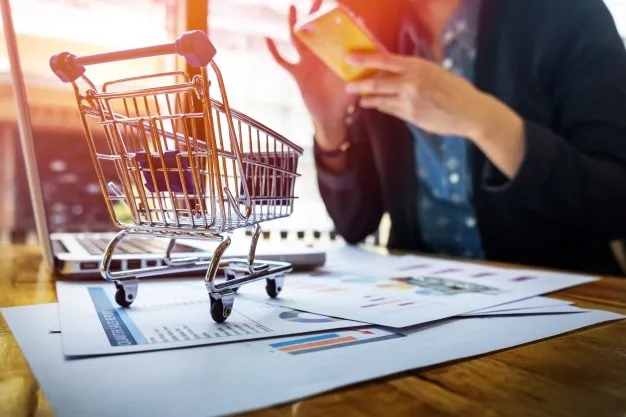 If you're set on something to buy, you then look to the quality of your purchase. "Will this thing last me long or should I invest in a better brand?" If your money isn't enough for the better item, you'll hit pause on buying today and just save that money up.
Because of these questions, you're less likely to buy on impulse. Your spending actually has a purpose, and now just to blow your payday! Instead, you can shift your finances to what's more important, even urgent. This may be debt repayment, utility bills, and even credit card payments from pre-minimalist you. If you have cash to spare, you might want to insure the important things you're keeping, like your house and your car.
Are you ready for a minimalist lifestyle?
Do you think the financial benefits of minimalism are too good to let go? Maybe you now want it for yourself, how do you go about that?
For one, know where you want to be when it comes to minimalism. Do you just want to get rid of the unnecessary? Do you want to eventually live a zero-waste life, in a tiny house, with your own off-grid utilities? This can change over time but this sets you off and gives you a goal to head on to.
READ:Talk Forty To Me: 8 Money Habits You Should Adopt On or Before 40
After that, it's time to declutter! There are many ways, tips, and tricks to decluttering. The KonMari method is probably among the most famous ones. According to this, you are to declutter your closet first, your books and paper, other miscellaneous items, and then your sentimental belongings. When contemplating whether to keep something, you should ask yourself "Does this item spark joy?"
If you're not ready for all these steps yet, you can always test the waters first. Try living the principles of minimalism without being too extreme about it. Declutter a little and limit your spending by recognizing your needs and wants. As you become more mindful of your unnecessary expenses and belongings, you might find yourself going deeper into minimalism.
Good luck on your journey to simpler living!