Finder is committed to editorial independence. While we receive compensation when you click links to partners, they do not influence our content.
5 Types of Credit Cards You Should Own Right Now
There are different types of credit cards that anyone can apply for. While you should always choose the card that suits your spending style, there are still a few types of credit cards you should always have in your wallets. Once you get approved for one, make sure the next credit cards you'll be applying for will be any of the following:
Credit cards for travel
Credit cards for travel are best suited for those who frequently get on a flight each year. However, credit cards for travel are not limited to wanderlust. Yes, anyone should have that specific credit card to use when booking for hotels and flights even at least once a year. Why so? More often than not, a credit card for travel offers basic travel insurance to protect your trip. Instead of your paying hundreds of pesos more for peace of mind, you can use your card to book a flight and get travel insurance for free.

Travelling is not just a burden on your pocket. With the use of the right card, you can also enjoy some luxury once in a while. A credit card for travel allows for airport lounge access for free. With this feature, you are already kickstarting your adventure even without boarding the plane yet. You already get to relax and unwind and enjoy sumptuous delights offered in elite and exclusive lounges.
Cashback credit cards
Cashback is one credit card feature that lets you earn a percentage of what you spent. For instance, a cashback credit card can give you 5% of your money back when you use it for dining or shopping. It all depends on the terms and conditions set by the credit card issuer. Citibank cashback provides a 6% cash reward on all your supermarket purchases. You can also earn 2% back when you use the card to pay for Meralco bills and 0.20% on all other types of payments.
Cashback credit cards are financially rewarding when used correctly. One basic idea to consider is that you don't buy just anything to get a cashback. No matter how rewarding these cards may sound, you still need to spend on something necessary.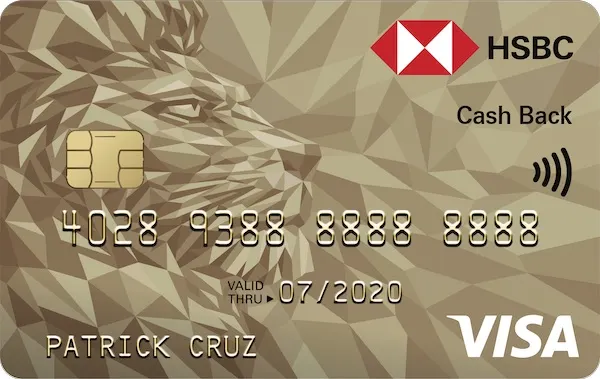 Credit cards for a balance transfer
A balance transfer is a credit card feature that allows the cardholder to consolidate all his debts from other credit cards in one account. You don't need to look for rewards, promos, and discounts that come with this type of card. Your focus should be on the interest rate imposed on your balance transfer. Remember that your primary goal is to consolidate debts and reduce your interest costs. The rewards from using the card for other expenses should only be a bonus.
Credit cards for balance transfer act as a buffer in situations wherein you could no longer juggle your cash for diversified payments. It will be best if you manage your cards well and refrain from racking up debts.
Co-branded credit cards
What's your favorite clothing brand? How frequently do you buy medicines or purchase fuel? Do you have a sari-sari store business? Co-branded credit cards are credit cards offered by a bank partnered with a retail store or a company that provides goods and services. Cardholders enjoy the privilege of acquiring discounts and rewards points which are usually much higher compared to what is offered to ordinary cards.
It is easy to identify a co-branded card because the merchant's logo is embedded in the physical card itself. This does not limit your usage, though, because you can swipe the card as usual in any other store.

The Mercury Drug Citi Card is an example of a co-branded credit card that you can use to spend at any Mercury Drug store to get 5x bonus points. You can also earn 3x points when used in spas, gyms, clinics, and salons.
Rewards credit cards
A rewards credit card typically offers rewards points for every peso spent. For instance, you will earn 4x bonus points when you purchase at least Php20. These types of cards provide you with incentives in different forms. You can redeem your points in the form of gift certificates, household items, or even cash. Some credit card rewards you with airmiles which you can use to avail of free flights.
Rewards credit cards are often difficult to acquire because these are granted mostly to cardholders with good credit scores. Upon approval, most rewards credit cards also come with a welcome gift from Php2,000.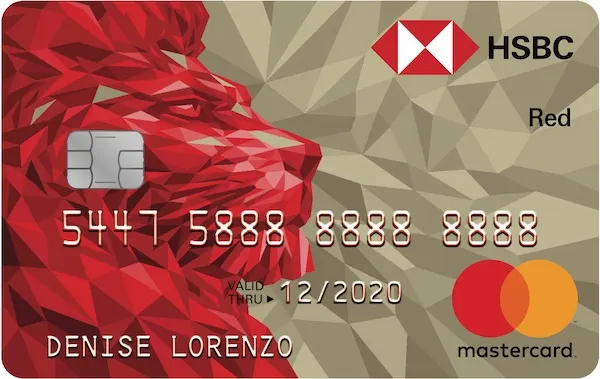 The idea of receiving a bunch of rewards may overwhelm you, but you should always check out the terms and conditions before activating your card. More often than not, rewards credit cards come with high annual fees which are challenging to waive. You may do your research and weigh the pros and cons of using the card before grabbing its perks.
Final thoughts:
Having multiple credit cards can be challenging to manage. However, if you know and understand each credit card features, then you can use them right and maximize their benefits. For whatever it is worth, you may always need to have self-discipline when using your credit cards to purchase. You don't need to make that swipe for the sake of the privileges you are about to get. Choose the right card and use them right to enjoy the benefits of these financial tools.