Finder is committed to editorial independence. While we receive compensation when you click links to partners, they do not influence our content.
5 Promo Offers That Actually Trick You To Spend More
Holiday spending is something you should be tracking, especially if you want to save for the next year and welcome it debt-free. Although the pandemic has changed the way we live and purchase, it has not suppressed how retailers promote their products to generate more sales. We are all aware of how the pandemic impacted businesses, and now is the chance for every business owner to pull off a marketing tactic that will trick you into spending more than you planned.
As a smart shopper, you should be aware of these tricks to know whether it's time to swipe your credit cards or to avail of that gadget loan from online lenders like pera247.
1. Free shipping
2. Bundle discounts
3. Shop vouchers
4. Interest-free installment
5. Buy now, pay later
1. Free shipping
Most shops set a minimum spend for you to get free shipping. So instead of buying only what you need, you will be forced to add more items to your cart to reach the required minimum spend. It is a relief to know that you are exploring ways to save on shipping costs.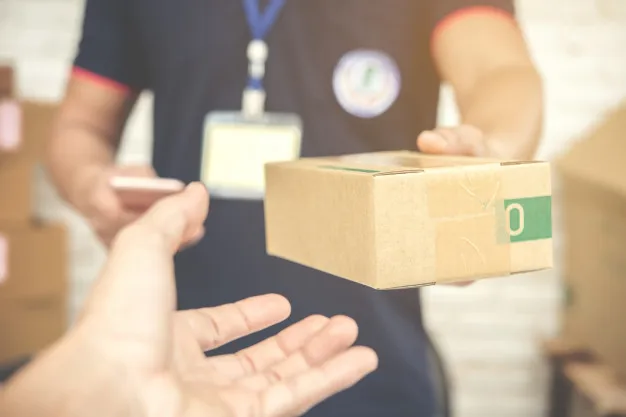 However, the problem arises when you need to spend way more than your budget just to save Php30 to Php40 pesos. For example, you are planning to buy an item worth Php250, yet the store requires a minimum spend of Php500 to get free shipping worth Php50. Ask yourself is it worth spending Php250 more to get that shipping discount?
2. Bundle discounts
This seems almost the same as #1, yet the only difference is that you get a freebie or a discount if you reach a minimum spend. Supermarkets, department stores, online selling platforms, and any retail shop would offer a free item or discount once you accumulate the set amount. In this case, it would help a lot if you research the product that's on sale. Check how much it is worth on a regular season and when it is expiring. Some items are almost given away for free because they won't be of any use after 30 days.

3. Shop vouchers
Suddenly you receive an email with a Php200 voucher, which you can use at a given period only. You get excited but realize that the voucher will be valid if you purchased using your platform e-wallet. That translates to putting funds in your wallet so you can use the voucher. This trick works wonders for the retailers while may cause impulse buying and unplanned spending on the part of the customer.
READ: Shopeeholic o Lazadanatic: Paano Makakatipid Sa Online Shopping?
Shop vouchers are a great way to reduce the cost of every purchase, yet, just like any other discount offers, you should also weigh down the impacts of using these. If you think you will go over your budget for a small amount of freebie, then you might as well choose not to use this form of a gift.
4. Interest-free installment
Credit cards and online cash lenders are usually offering interest-free installments. You can repay a purchase within a loan tenor of your choice without any interest charges. This sounds so good to be true, but the catch comes with a hefty price once you miss a payment. Most installment plans are crafted with a condition that interest and fees will be imposed, in case you missed a payment. Delinquencies would translate to paying interest for the entire original amount owed.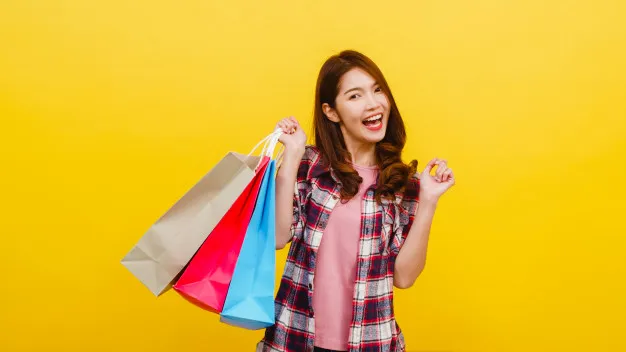 You might want to check on your capacity to pay, do the math, and make sure your monthly income could cover the installment payments within the loan tenor. Any failure on your parts costs more than the perks you will enjoy.
5. Buy now, pay later
The Buy Now, Pay Later (BNPL) scheme is a great relief for those who do not have the money to buy the item which they need the most. The BNPL allows customers to take home the product and pay it off some three months later. This is an advantage if you buy necessities like an appliance for an online business or a gadget for distance learning. The problem arises when you avail of the BNPL scheme for some luxury items. Sometimes, the value of the item already decreases long before you make your first payment or before you finish the loan.

The Buy Now, Pay Later offer is a lucrative opportunity for those who buy an item and use it to earn additional income. Gauging the practicality of the product you're going to buy will help a lot in maximizing the benefits of deferred installment repayments.
READ:
BSP To Implement 2% Maximum Monthly Rate on Credit Card Fees
7 Signs You Need A Second Credit Card
These Secured Credit Cards Can Help Save Your Credit Score
Bear in mind:
The holiday season is a good time to celebrate with loved ones and reward yourself with relaxation and fun. You're bound to gift yourself, too, in exchange for the struggles you endured throughout the year. You'd soon be faced with tons of offers especially if you've been a loyal credit card holder or a returning borrower of an online lender.
As early as now, find out if you can work on these offers to your benefit. Don't get lured into buying immediately without planning and checking for consequences. Be that smart consumer who does not head to the store without checking for the pros and cons. You're in control of your finances. Don't let holiday shopping tricks get in your way to financial security.