Finder is committed to editorial independence. While we receive compensation when you click links to partners, they do not influence our content.
5 Credit Card Myths You Shouldn't Fall For
We've heard so many things about credit cards and how to really manage them well while keeping a good credit score. Whether it's for paying your airfare tickets for that well-deserved break or that flat-screen TV you've been eyeing, these tiny plastics can be a blessing or a curse (and we'd rather choose the former)—if you know which purchases are worth the swipe.
But have you ever heard of credit card myths that you've been religiously following ever since? We've listed them down with reasons why you should probably ignore them.
Myth 1: Prepaid or debit cards are better than credit cards.
For a responsible adult, credit cards are an avenue to establish a solid credit history, whereas prepaid or debit cards do nothing for you in that aspect. So, if you've got mad organizational skills that include keeping track of your priorities, then it's likely you can handle the responsibility of being a credit cardholder.
Prepaid and debit cards won't let you risk your finances in debts, but that shouldn't be a problem if you are a responsible borrower. Credit cards will give you the opportunity to enhance your purchasing power even without cash. You can buy supplies for your business, pay off utility bills on time, and even qualify for discounts and promos. Want more? Credit cards will also let you earn points, airmiles, cashback, and rewards.

Myth 2: Leave a small balance on your credit card to boost your credit score.
We know that any kind of debt must always be prioritized. And leaving a balance on your credit card isn't going to help boost your credit score. Make it a habit to pay the balance on your credit card on time and in full. If it's impossible for you to make it in full as there may be emergencies you need to attend to, pay as much as you can afford to. Just don't miss a payment! Remember that your credit card bill accumulates higher interest rates every month if you fail to pay the amount due in full.
If you can't pay the balance in full, try to make two small payments within every billing cycle. Pay whenever enough cash is available and your good payment habits will help improve your credit score.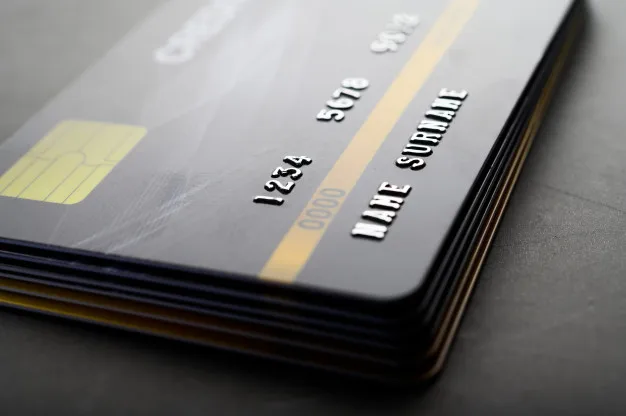 Myth 3: Don't own multiple credit cards.
An advantage of owning multiple credit cards is you get to keep your utilization at a minimum. Utilization is your balance as a percent of your total available limit. For example, if your credit limit is ₱50,000, and you've used ₱10,000, then your utilization is at 20%. Although no universal rule has been set, keeping your utilization below 30% is reasonable. If you own more than one credit card, you can expand your spending limit without going over the recommended utilization.
Multiple credit cards can also help you maximize the benefits of each card. You can also juggle bill payments and monthly expenses when you have more than one card. Just make sure you don't spend more than what you can pay for to avoid racking up credit card debts and interest charges.
Myth 4: You can max out or go over your credit cards' limits as long as you pay it back once it's due.
If you hit your credit limit, you won't hear a peep from your bank, nor the dreaded "Your credit card has been declined" from the waitress or the cashier. But don't celebrate just yet! If this happens, your bank can charge you a penalty fee as well as a higher interest rate. The most important thing to remember is that your credit score will definitely be affected if you go over your credit limit.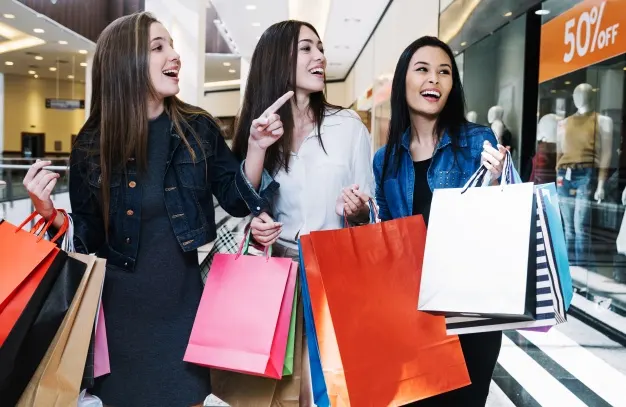 If you think you need to purchase something that costs more than your credit limit, call your issuer for a credit limit increase. Cardholders with good credit standing can be approved for an increase within three banking days after making the request. Some banks may require you to submit supporting documents like a copy of your most recent income tax return or ITR.
Myth 5: Don't allow your credit cards' limits to increase your spending.
Having a higher credit limit can boost your credit score, especially if you're in control of your expenses. If you typically spend ₱20,000 on your ₱50,000 credit limit, that makes your utilization 40%, which is over the recommended 30%. But if your bank offers to increase your limit to ₱80,000 and you keep your spending at ₱20,000, then your utilization will fall to 25%.
Final thoughts:
While some of these myths may have some sense behind them, taking them as the gospel of truth can hurt your credit score and your financial well-being in the long run.
Freeing yourselves from these myths and more can help you live a financially healthy life. Owning a credit card is a privilege and cardholders should take advantage of them as instruments to improve their finances.
Explore and compare credit cards with GoBear today!
Know how credit cards work and what you need to qualify