Finder is committed to editorial independence. While we receive compensation when you click links to partners, they do not influence our content.
12 Credit Card Tips for First-Time Cardholders
If you just got hold of your first credit card, then congratulations! That piece of plastic can help you during dire financial situations. It can also be a good way for you to manage your finances better than before. But as a first-timer, you may be wondering how credit cards work. Credit cards are great. But if you don't know how to use it responsibly, then you might find yourself in a little bit of trouble. Don't worry, we will walk you through 12 credit card tips to help you start using your credit card properly.
1. Always check your credit card statement.
One of the most important credit card tips to keep your credit card safe from identity theft and fraud is to always check your monthly statements. Once you receive your statement of accounts, check it thoroughly for unusual fees or unfamiliar purchases. If any or both of these two occur, contact your credit card provider right away.
2. Balances should be paid in full and on time—every single time.
One of the most important credit card tips that you should know if you don't want to pay higher fees for late-payments and incomplete ones is to you pay your balance in full and on time every time you receive your credit statement. Another reason for this is that paying in full for your balances will keep your credit score high and on the good side. So every time you make a purchase, always make sure if you can pay the carrying balance by next month or not.
3. Be careful: credit cards have a limit.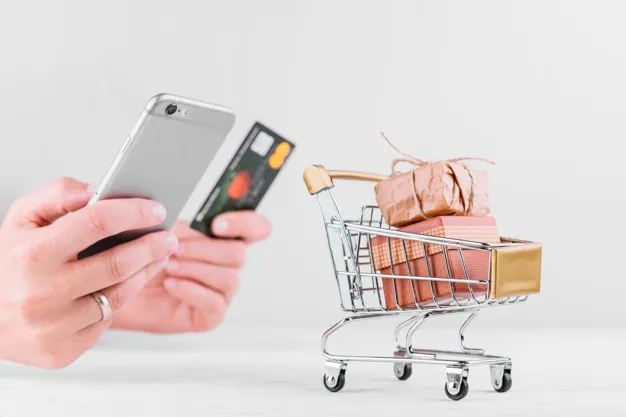 You might think that the sky is the limit for your own little plastic. Not really. Every credit card has a limit and you should know how much your credit line is. Spend wisely. Don't consume your credit limit to a maximum. If possible, spend just 70 percent of it to maintain your good credit score. It's also one of the best tips on credit cards to follow to keep you out of credit debt.
4. Beware of the laws that apply to credit cards.
Just like any other financial services, good credit management means that you should be aware of the laws governing your credit card. One of the most frequent changes is a rate increase. Another important aspect of card law is the credit card limit. As a customer, you have to know your rights like what you can and cannot do with your credit card.
5. Getting rewards cards are more expensive.
If you want to maximize the use of your credit card, you can go for a rewards card. This type of credit cards provides specific rewards that cater to your lifestyle. As with some of the tips on credit cards on this list, you can get cash rewards for shopping and other purchases or air miles if you travel a lot by incurring points when you make a purchase. However, rewards cards have higher interest fees. In short, they are more expensive to have so you have to be very mindful of paying your bills on time.
6. If possible, be wise in choosing your due date.
There are some credit card companies that allow you to choose your due date. A good credit card tip to follow would be choosing a due date for your credit card carefully. To make it easy for you, choose a date that is just a three to five days after your set payday. This way, you will be able to ensure to pay your monthly balance and avoid the influx of fees from interests and late payment.
7. Keep in mind that credit card rules and rewards vary from provider to provider.
Not all credit card companies offer the same type of credit card. One of the best credit card tips you can have to help you choose the right one is to pick a card that matches your spending and your lifestyle. Most credit cards have a rewards system attached to it that helps you earn rewards by means of shopping points, cash points, or air miles. When you pick a card, be aware of the varying rules and restrictions and the possible effects of those two when you make a purchase.
8. Keep your credit card information private and safe.
Credit card tips like this is actually a no-brainer. Just like with an ATM card, you just don't keep your credit card lying around where everyone can access it. If you wish to shop online, shop only in secure sites to avoid leaking your credit card information. Also, avoid giving out your account information to just anybody even by phone, email, or chat.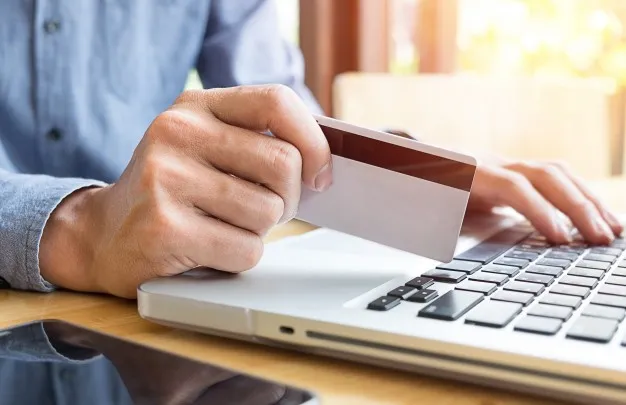 9. Save your cash advances for emergencies.
Some companies allow cash advances using their credit cards just like with a regular ATM. This might look a lot like a financial privilege. But cash advances do not come cheap unless you're fine with an expensive transfer fee and high-interest rates. Our tips on credit cards that are new? If you can avoid cash advances, do it. Set it aside for emergencies, not on a habitual basis.
10. You MUST read the fine print- even if you don't like it.
It's understandable that the small fonts will put you off reading. But reading the information written in the fine print is very important. Why? This portion of the agreement you sign contains the terms and conditions that apply to the credit card you have. By knowing those terms, you will be more likely to manage your card and use it responsibly.
11. You should know which credit card features are important.
This would sound and seem redundant for credit card tips since we've talked about this at the other points. But yeah, credit cards are different and they all have different features. Some have higher interest fees than others. Some have no annual fees. Some offer rewards in the form of points while others offer it by air miles. Always compare credit cards to see which one is the best for you. When you do the comparison, always look at the most important features like interest rates, annual fees, and rewards included.
12. You will do best with low rate credit cards.
As a credit card tip, having a low rate credit card, also known as the traditional or "vanilla" credit card, is more advisable than a rewards card for first-time cardholders. Yes, getting the latter is fantastic but the fees that come with it can be shocking and too high for you. Besides, if you won't shop or pay a lot using your credit card, then getting a low rate card would do for you.
Get more credit card tips from GoBear Philippines to help you manage your finances. Spend well and spend smart by choosing the best credit card tailored fit to your needs on gobear.com/ph. For more tips, visit our blog for better financial management and literacy.