Finder is committed to editorial independence. While we receive compensation when you click links to partners, they do not influence our content.
10 Ways to Boost Your Credit Score
Your credit score and credit history are what banks look at when you apply for loans and credit cards. They show how reliable you are in paying debt and determine how "credit-worthy" you really are. If you find it hard to apply for a personal loan or another credit card, it's time to boost your credit score.
What is a credit score?
A credit score is a numeric indicator (or score) given to you based on your credit history and payment. As of the moment, there is still no centralized credit reporting in the Philippines, unlike in the US where 850 is the best score and 300 and below is bad.
However, banks and lenders would still look into your credit score and credit info before they approve your loan and credit card application.
Think of it this way: Your credit score is your grade while your credit history is your report card in college. When you apply for a job, your potential employer will look at your card and transcript of records before they decide to hire you. The same goes with the bank when you apply for a loan.
Pass or Fail: How to boost your credit score
When banks will look at your credit info, will you pass or fail? Here are 10 ways to help you boost your credit score:
1. Boost credit score by paying on time
This is not only limited to credit card bills and personal loan payments. Pay your utility bills, car payments, and mortgage on time. Banks and financial institutions can access records of your financial activities, including your credit info. If you pay on time, chances are they will easily approve you for a loan. It also helps to have a copy of all your records so you can negotiate during your application.
2. Boost credit score by spending within your credit card limit
Spending beyond your credit limit has serious consequences. Apart from having a bad credit score and record from banks, you will also pay over-limit fees. For example, Citibank charges a P500 over-limit fee and if your account balance remains over the limit in the succeeding months, you are going to pay P500 each month. That's a waste of money on fees! Spend within your credit limit and it will not only help you boost your credit score, but it will also help you save money.
3. Boost credit score by only spending 30% of your credit limit
Are you maxing out your credit limit so you can earn "credit card points"? Don't! When applying for a loan, banks look at your debt-to-credit ratio. Experts recommend spending only 30% of your credit limit to help boost your credit score. This means that if you have a P100,000 credit limit on your credit card, you must keep your account balance to a maximum of P30,000.
4. Boost credit score by building good credit history early
Have you been working for the same employer for over a year already? Start applying for a credit card so you can already build a good credit history. Of course, you have to be a responsible spender (and saver) and pay your bills on time. Here are the top credit cards for first-timers.

5. Boost credit score by mixing things up
Millennials can take advantage of personal loans. Personal loans are recommended for millennials because they do not require collateral. They also have lower interest rates than credit cards. Once you have established a good credit score on your personal loans and credit cards, you may already qualify for bigger loans such as car loans. Take time to read 10 Things You Don't Know About Personal Loans to see how personal loans can help you establish a good credit score.
6. Boost credit score by having two credit cards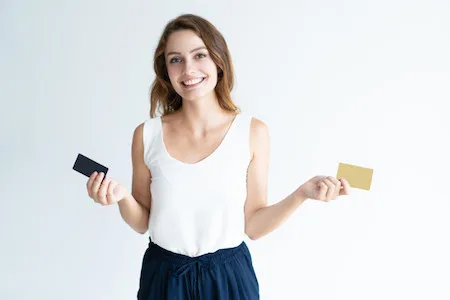 This helps build your credit history and prove your responsibility in terms of the debt payment. However, this method can backfire if you max out your credit card limit each card. It is recommended to only have two cards. After all, banks look at the number of cards a person has and the total account balance of all cards.
7. Boost credit score by NOT applying for credit cards and loans simultaneously
Chances are, you will get rejected on all cards because it will make you look desperate for money. Banks also record all attempts at an application and this can affect your credit score.
8. Boost credit score by planning your loan and credit card inquiries on a focused time
Yes, banks also keep a record of all credit card and personal loan inquiries. Making an inquiry for a loan every month can make you look like you need money each month. Banks will think that you spend more than you earn; hence, they will reduce your credit-worthiness and give you a low credit score.
If you want to compare credit cards and personal loans, you can do so online with tools such as GoBear. Unless you apply, you won't have a record from the bank plus you can conveniently compare services for free. It's a win-win solution!
9. Boost credit score by requesting for a raise on your credit limit
This is a good solution if you want to decrease your debt-to-credit ratio (see tip #3) and boost your credit score. Just make sure that you will not increase your spending once your credit limit is raised. You can request for a raise in credit limit by contacting your credit card provider's hotline, going to the bank, or checking out their online services.
10. Boost credit score by paying your bill twice a month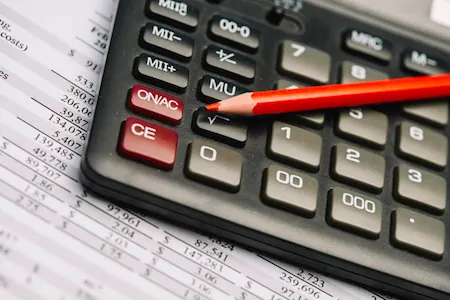 Most people don't know this, but a good way to boost credit score is by paying your credit card bill twice a month – one on the closing date and the other before the due date. This helps improve your debt-to-credit ratio (especially after a major purchase), and will also give you better credit history.
Other tips to help boost credit score and improve credit history
By following these tips from GoBear, you can boost your credit score. Avoid getting rejected on your credit card and personal loan application by checking out these other tips:
Subscribe to GoBear Philippines blog for more tips on improving your credit score. You can also browse through our helpful tips on car loans, finance management, and travel insurance.