Finder is committed to editorial independence. While we receive compensation when you click links to partners, they do not influence our content.
10 Things You Need To Know About Short-Term Lending
Borrowing money or pangungutang is a crucial aspect of many Filipinos' lives. It's so common to borrow money from neighbors, close family and friends, and lending institutions that it has essentially become a part of the Filipino culture. Loans are made for various reasons, such as financing expenses, paying bills, and keeping people afloat in times of financial difficulty. Because the act of borrowing money is so widespread, loan sharks and other informal lenders have taken advantage of the demand by creating local variations, such as the 5-6 system, sangla-ATM, and modern forms of paluwagan.
At the same time, banks and other formal lending institutions have also come up with a more comprehensive lending system that addresses various consumer needs. Personal loans, business loans, easy cash, payday loans, and short-term lending are now available for anyone who can fulfill the requirements of the application. The primary difference between these is the value and length of time required to pay back each loan.
Generally, easy cash and payday loans are short-term lending options, while personal and business loans are longer-term commitments. Usually, you can loan a more considerable amount of money with long-term lending, but short-term loans are also great for quick cash. To help you better understand, Gobear shares with you 10 of the most important things to know about short-term lending or short-term loans.
1. Can be paid in several installments
Payday loans essential require you to surrender a portion of each paycheck until you've covered the full loan amount, so you'll have to pay back a monthly lump sum. When applying, you and your lender will have to agree on how long you're required to pay back your loan. It's often done in 2 to 12 installments depending on the duration of your loan, but ensure that you're going into a deal that you're capable of paying back monthly.
2. Cover for emergency expenses
Short-term loans are significantly quicker to obtain as opposed to longer-term ones. As a result, they're a useful financial backup if you need a sum of money to pay for immediate purchases or an emergency expense. Although the amount you can obtain is limited, a short-term loan can still save you in times when you need to pay for mandatory down-payments or unplanned expenses. It's an excellent refuge for some instant cash.
3. Do not require collateral
Long-term loans, such as personal and business loans, require you to provide collateral to protect the bank or lending institution. It ensures that they have an item of equal value — such as a car or a piece of land — to liquidate on the occasion that you're unable to pay back your loan. Additionally, you'll have to undergo significant security measures such as credit checking and the like, which banks do to ensure your capacity to pack back what you owe. In contrast, most short-term lenders do without them. In fact, you can cash out an average of P10,000 just by presenting any valid government-issued ID, making it an easily accessible option for any borrower.
4. Results are quick
As a borrower, you don't have to wait long to know the status of your loan application. Short-term lenders process applications quickly, so expect to receive feedback anytime within the day you fill in the application form. It can even take as little as an hour. The speedy application and approval system is helpful for people in business to keep up with immediate expenses, and for patients to address any medical needs immediately.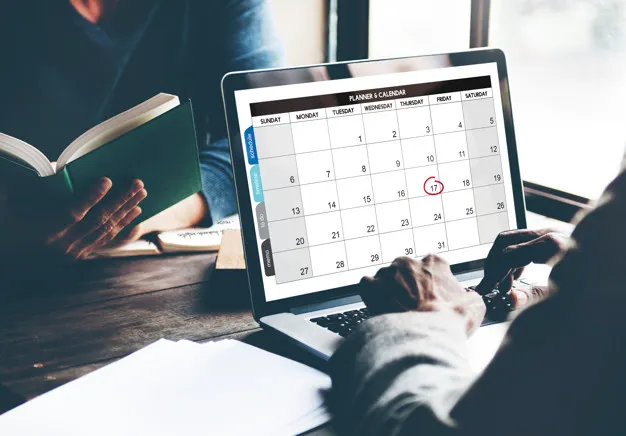 5. Different loan tenures
Lenders give you various repayment tenure options, with the most common being 30 days, three months, six months, or a year. It's up to you to decide which tenure to choose, but your choice should primarily depend on what's most convenient to you and your capacity to pay. Ensure that you understand the terms, conditions, and charges so that you can choose the best loan tenure and repayment terms. Additionally, as with any contract, looking between the lines and reading the fine print can save you from any additional charges that may not have been explicitly mentioned by your lender.
6. Interest rates vary
There's no standard rate for short-term loans in the Philippines, but the average imposed interest charge is about 4.95% per month. In contrast, personal loans have an annual interest rate of 13% — far lower than that of short-term lending. However, note that short-term loans are significantly less challenging to get approved for and are quicker to process. Regardless, weigh the financial pros and cons between the two before settling for one.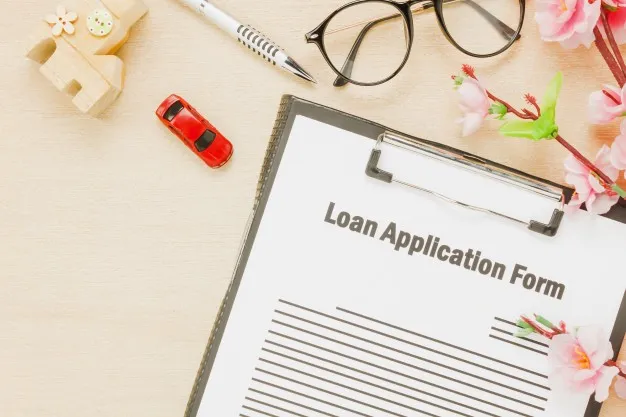 7. Limited loanable amount
Personal loans are excellent if you're looking to finance a costly purchase, as you can obtain up to 5 times your monthly salary. In contrast, short-term loans only allow you to borrow up to P20,000. This restriction means that if you need more money than the allotted amount, you'll have to borrow from several lenders. It can be a disadvantage as you'll have to shell out extra cash for extra charges and interest, so think about how much money you need before jumping into a short-term loan.
8. Easy requirements

Short-term lending is accessible because it doesn't have a tedious application process. You won't have to prepare documents such as your bank statement, certificate of employment, Income Tax Return, and latest billing statements, which are otherwise necessary for taking personal loans. As a result, short-term loans are a fantastic option for people who don't have a particularly strong credit score or history.
9. Transaction fees are imposed on repayments
Most short-term lenders partner up with payment centers, which are essentially hubs where you can pay off your debt. These centers charge up to P25 for every transaction.
When applying for short-term loans, consider all other charges, including the repayment transaction fee, to compute the entire cost of the loan. You may also ask your lender of the cheapest, easiest, and most convenient mode of payment. It may help you save on micro-costs that can add up in the long run.
10. Improves your credit score
You can benefit from paying back your short-term loans completely and on time. It'll improve your credit score, which will then make you eligible to apply for a higher loan amount. Ensure that you never miss a payment and settle all your previous loans. As a result, short-term loans are an excellent option for people looking to build a good credit history.
Learn more about short-term lending today and you'll never be afraid to meet emergency situations in the future! Compare short-term loans with GoBear!