Finder is committed to editorial independence. While we receive compensation when you click links to partners, they do not influence our content.
10 Things You Don't Know About Personal Loans
Personal loans sell like hotcakes in the Philippines. Make the smarter choice by being more informed about personal loans before jumping in the bandwagon.
1. Getting a personal loan is a great way to start building your credit
If you are a millennial and just starting with #adulting, getting a personal loan is a safe way for you to build your credit. Because personal loans do not require collateral, you can qualify for a personal loan if you have been working for the same company for over a year.
Personal loans are also safer because they have fixed interest rates, fees, and monthly payments so you can keep easily keep track of your budget. Once you have established good credit history and have accumulated certain assets, you may already qualify for a bigger loan such as a car loan or a housing loan.

The way you handle or manage the loan will soon pose an impact to your credit profile. Credit bureaus will take note of missed payments, unsettled debts, and even multiple loan applications.
2. Personal loans have lower interest rates than credit cards
Credit card companies usually charge an interest rate of 3.5% per month. This may look insignificant to some, but if you add it up, it can go as high as 42% per year if you are not careful. Most personal loans have an interest rate of 20% per year which is significantly lower than the annual interest rates of credit cards. You can use a loan calculator to compare personal loans and their interest rates.
Some people may be lured to credit card cash advance for quick relief without even understanding the consequences that go with it. Read more on types of interest and find a personal loan with a low interest ratein the Philippines.
3. Personal loans have lower late payment fees than credit cards.
This varies per bank, but most banks charge a fixed late payment fee or 5% of the monthly payment (whichever is higher). This is lower compared to a credit card that has a compounding interest rate and a higher late payment charge. Keep credit cards for urgent expenses, but should you need to shell out large money for a renovation or a more significant project, choose a personal loan. You can refer to this guide for personal loan fees and interest rates.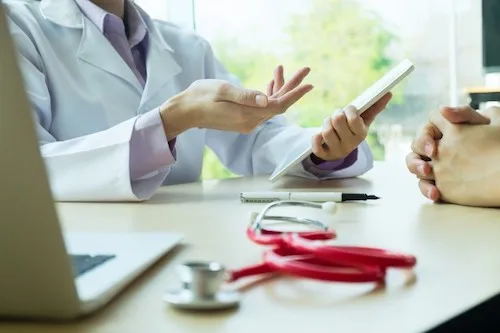 4. Personal loans can be used for anything, but if interviewed, always give a good reason for the loan
Personal loans can be used for various reasons, and most banks will not ask for the loan. However, some banks may ask questions, and chances are you are going to get approved easily if you are going to apply for a loan for a house renovation rather than a trip to Korea. Here are good reasons for applying for a personal loan: medical payment, wedding, debt consolidation, and home improvement, to name a few.
5. You can apply for a personal loan even without a bank account or a credit card.
Unlike other loans, personal loans from banks do not require a credit card or a bank account. You can apply for a personal loan first, and once approved, some banks will ask you to open an account where they will credit the loan proceeds.
We tell you everything about personal loans in the country.
A bank account or a credit card may not be required if you are also applying for personal loans from other private lenders aside from banks. Other lending institutions can offer various types of loans like a payday loan, OFW loan, term loan, and even debt consolidation plan.
6. You can negotiate for a lower interest rate on your personal loan
If you have a good credit history from previous loans and even credit card statements, you can request a lower interest rate for your personal loan. This is actually one of the benefits of personal loans as they help diversify your types of credit, therefore increasing your credit score.
Moreover, credit unions and large financial institutions may have better chances of lowering interest rates. You just need to offer collateral, increase your monthly income, and improve your credit score. A personal loan with collateral means lower risk for the banks and lending institution and will result in reduced interest.
7. You can apply for a personal loan even if you still have an existing mortgage
Some banks such as HSBC allow a "loan top-up" where you can re-avail your loan even though you have not fully paid for your existing loan. While some banks such as BPI will not allow you to renew an existing personal loan, you can apply for a new personal loan even while you still have an existing loan from the bank. This is subject to your credit history.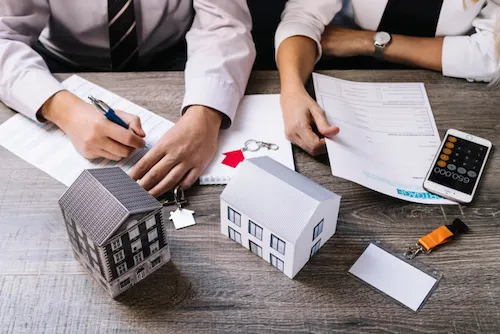 Although you might be approved for multiple loans, make sure your income could cover for your monthly installments. You can loan and invest in a business so that whatever profit you can generate can pay for all the money you owed.
8. You can pay your personal loan in advance without any pre-termination fee
With personal loans, you have the option to pay your loan in advance and even ask for a lower total payment. Most banks do not have any pre-termination fee for advance payments so you can pay off your personal loan early without any penalty.
9. You can negotiate your personal loan payment option
Most banks enroll your account to an Automatic Debit Arrangement (ADA) which automatically deducts loan payments from your bank account for convenience. For example, if your due date falls on a weekday, your personal loan payment will be deducted from your bank account on the same day. If it falls on a weekend, it will be deducted the following Monday. You can request for OTC payments and other forms of payment if you are uncomfortable with this set-up.
10. You cannot apply for a personal loan under joint names
Unfortunately, you cannot apply for a personal loan under joint names as of the moment. For OFWs, most banks require you to be in the Philippines on the time of loan application and during the signing of documents upon the receipt of the loaned amount. However, there are personal loans such as the BDO Asenso Kabayan Personal Loan and GDFI OFW Loan that are created for Filipinos working abroad. Filipinos working abroad can apply for OFW loans through their immediate relatives as co-borrower. Principal requirements include a photocopy of the Overseas Employment Certificate (OEC) and a valid employment contract.
Personal Loans ONLINE
Getting a personal loan requires that you do your homework. Good thing, there are online tools such as GoBear to help you compare personal loans before you apply. You can use the online loan calculator tool to compare personal loan fees, requirements, and interest rates in one glance. By using tools such as GoBear, you can take the headache out of your decision-making process. You can also read some of the GoBear Guides below to learn more about personal loans.
GoBear Personal Loan Guides:
Under the GoBear Philippines literacy campaign are resources, which we hope you will find helpful for your smarter financial decisions:
• Purposes of Personal Loans: Where Can I Use It?
• GoBear Answers Top Personal Loan Questions
Make smarter personal loan decisions with the help of GoBear Philippines. Check out our online guide on some of the best personal loans and other financial tips.