Finder is committed to editorial independence. While we receive compensation when you click links to partners, they do not influence our content.
10 Questions To Ask Yourself Before Getting A Personal Loan
Securing apersonal loanis like going into a relationship: both require commitment. Besides, there's trust involved in both borrowing money and going steady. Both you and your financial/romantic partner end up asking questions about whether hooking up will be a good idea. So while we at GoBear can't help you with your questions about your crush, we can guide you withpersonal loanmatters by recommending you to ask yourself these:
Why get a personal loan when there are other means to borrow money?
Of course, GoBear recommends you to borrow money via bank loans instead of getting funds from loan sharks. But what if you have other options to borrow money? If you have a kindhearted relative/loved one/manliligawfrom whom you can borrow money without interest, that would be one of thebest loansyou can get. But if you can't risk ill will with these people just because you need money, then getting a bank loan might be a better option than borrowing from your cousin or any other relative.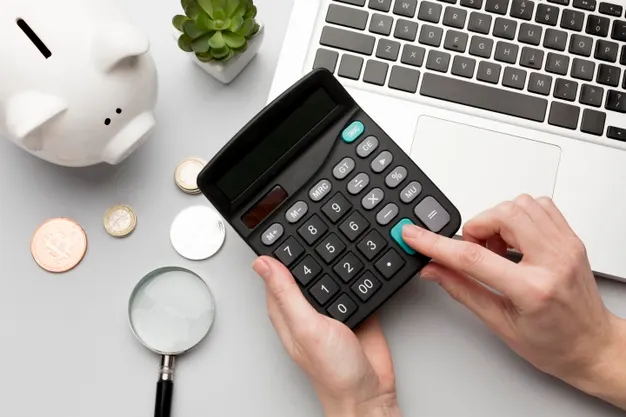 There are lots of advantages one can get from personal loans. Aside from lower interest rates, the tenor is longer compared to short-term loans. However, you might want to consider that most lenders would require collateral, tons of supporting documents and rigid application process.
Sometimes, things that are hard to get could be the most worthwhile of all.
Why am I getting a personal loan?
You know that you need money for something, but if that thing is related to your home, car, or business, there are special loan products for those purposes, with lower interest rates to boot. For almost everything else, there's thepersonal loan.
Personal loans are for different purposes including the ones mentioned above. If you have the credit line to borrow a personal loan amount equivalent to the value of a brand new car, then opt for the one with lower fees. If you are planning to renovate your kitchen or patio, then a home loan could be too much to bear.
,
Before applying for a personal loan, it would be best to understand the reasons why you need the money in the first place. Explore options and compare rates to grab what fits your needs.
How much do I need to borrow?
Better have a feel of what is the right amount to borrow from a bank. Borrowing less than what you actually need plus some allowance could leave you in a tight spot with yourpersonal loan, and banks are reluctant to let you borrow more than what you initially asked for while asking for too much might lessen your chances of securing the loan.
Do the math. Determining the amount to borrow depends on your purpose and your capacity to pay. Don't get too excited to take what you couldn't pay off within the loan tenor.
The total payback amount is also a factor to consider when borrowing. This includes all interests, charges, application fees, and the principal. Remember that the total payback amount depends on the duration of the loan. The longer the tenor, the more payback amount you should expect.
Do I have debt anywhere else?
If you have mortgage, credit card debt, or car loan balance (or maybe even all three), they can affect your chances of being approved for another loan. Thepersonal loanprovider would be more worried about lending money to a person with other debt obligations than to a borrower with no bills to settle.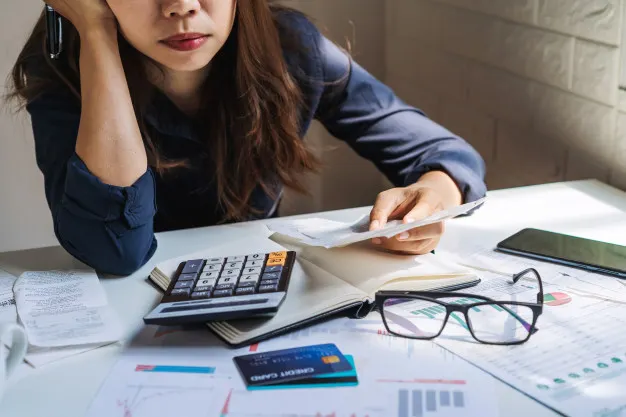 Having a mix of different types of credit cards can be good for your credit score. However, this may take a toll on your repayment capacity. Too many obligations could sometimes lead you to neglect some and prioritizing a few. Once a debt is unpaid no matter the amount, your credit score will suffer.
If you think you already have a lot of debts elsewhere, then you might want to think twice before applying for another obligation. Unless you are planning to consolidate all these debts into one loan account, it would be difficult to juggle your attention and money for multiple debts.
How will I pay down this personal loan?
It would be best to get out your calculator for this one. (Groan, math, I know, but hear me out.) After finding the interest rate for the loan, calculate how much you need to pay in total and per month, then subtract that from the amount of money you're able to pay each month for thepersonal loan. If the number is negative, either get an additionalraketor opt for a smaller loan.
,
Ghosting your debts will never be a good idea. These will haunt you forever as they will appear visibly in your credit profile. Before applying, figure out how you'd be able to return the money. Being responsible borrower doesn't end with the loan approval. It extends until the time your obligations are paid off on time, without delinquencies.
Do I lookgwapo/pretty to these banks?
Beyond your capacity to pay, banks look into the total financial standing of apersonal loanborrower to assess whether they will lend you money. The more stable your cash flow is, or the bigger or better maintained your… bank accounts look, the yummier you look to them while existing debt or bad track record of paying the bills will stand out to them like big, red pimples.
Looks can be deceiving but not with your lenders. Most banks would need to evaluate how risky would it be to lend you money. If your credit history is not impressive, then expect that your application will be declined. Getting into a relationship with lenders require you to show them you're trustworthy and that you're capable of paying what you borrowed.
Will I want/need to risk something I own as collateral for the personal loan?
If you really want an unsecured loan or a loan that involves no collateral, be prepared for higher interest rates that are not that far from those on thequick loanspeddled by your local loan shark. But if you have some property you are willing to sacrifice for a lower interest rate or a better chance ofpersonal loanapproval, then you might consider a secured loan. However, be aware that the banks, in the process of estimating the value of the collateral asset, will likely appraise your property lower than how much you value it.
Be careful when offering your properties and assets as collateral. By default, all these become the lender's property if you deviate from the loan contract.
Will I be approved for a personal loan in the first place?
You can assess your chances for being approved depending on how you answered some of the questions above. If most of your answers are on the negative side, you may want to reconsider getting apersonal loanin the first place. But if you're pretty confident about your chances because of your financial standing, then it's just a matter of selecting a bank to get the borrowed money from.
Is this really the bank I want to borrow from?
Honestly, you'll never be sure, that's why it pays to research about loandetails and requirements, hopefully via GoBear. Just avoid applying to a lot of banks at the same time for thepersonal loan. That might send a bad signal to the banks, in the same way that a person who courts a lot of other people simultaneously will be frowned upon for his actions.
Applying from multiple banks at the same time means a hard inquiry and can be interpreted that you're in a dire need for money. Banks don't view this positively. More inquiries mean higher risks of you paying what you borrowed. Moreover, hard inquiries are detrimental to your profile because banks automatically consider you are a high-risk customer.
Do I have all my papers with me?
It's betterto apply for apersonal loanwith the bank carrying all the required papers (IDs, income statements, other stuff) than scrambling for it while applying. Not only will being prepared to make you look more trustworthy as a borrower, but that will also make the approval process faster. Of course, a suitor who is born ready will look moregwapoto you, right? Same way withpersonal loanapplication; banks also want their suitors to begwapo, too.