Finder is committed to editorial independence. While we receive compensation when you click links to partners, they do not influence our content.
10 Cheapest Cars in the Philippines
With the TRAIN law now in effect, buying cars has been a hot topic especially for the financially conscious. Are today's "cheap cars" at par with the cheapest cars last year? We count down the cheap cars so you can compare how the list and prices have changed.
Chevrolet Spark LT M/T
SRP: P694,888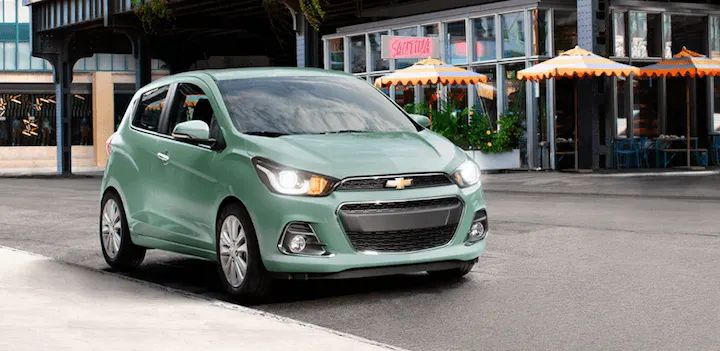 The Chevrolet Spark LT 2018 is a third-generation subcompact that features a redesigned metal frame featuring smoother lines and a new look for the front and rear ends. A 1.4L DOHC inline-4 engine provides the necessary push that allows for 99 hp and 128 Nm of torque.
Antilock brakes provide extra safety for the relatively hefty Spark that weighs in at approximately 1,049 kg. Add to this the standard safety features like dual airbags, central door locks, anti-theft alarm, engine immobilizer, and ISOFIX child restraint tethers. A 7-inch touchscreen interface acts as the control center, featuring MyLink infotainment functions like multimedia, hands-free calling, and smartphone mirroring.
Nissan Almera 1.2 M/T
SRP: P657,000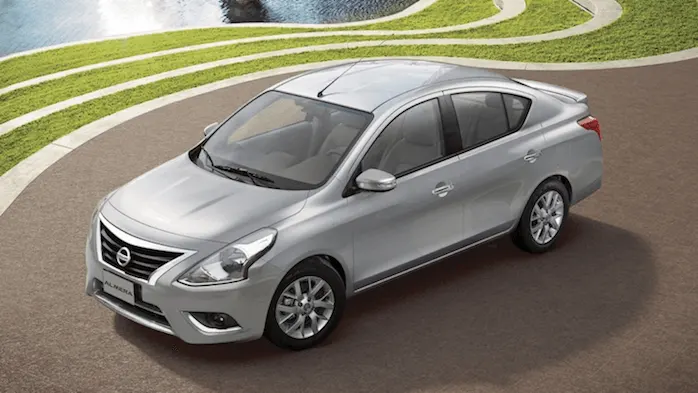 With its subtle lines and glossy curves, the Almera oozes class and is sure to appeal to both car enthusiast and casual drivers alike. Chrome accents on both the front and back punctuate this overall elegance to make this sedan a head-turner despite the relatively low price point. Inside, a spacious interior boasts head- and legroom that's sufficient for 5 people, without sacrificing precious trunk space.
Under the hood is a 12-valve 1.2L engine mated to a 5-speed manual transmission that provides 79 hp and 106 Nm of torque. Safety features include front airbags, brake assist, keyless entry, child protection lock plus anchor, immobilizer, and speed-sensing door locks.
Kia Picanto 1.0 SL M/T
SRP: P635,000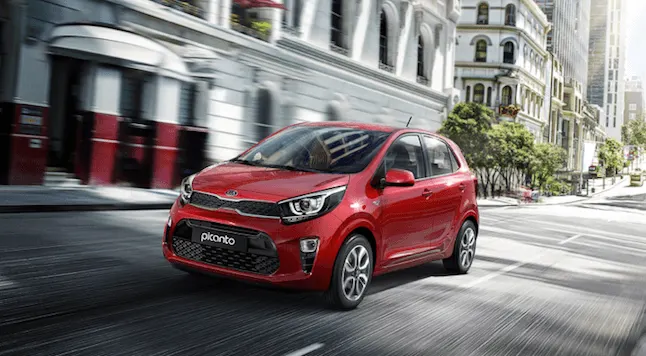 The Kia Picanto 1.0 SL features a slick European design that seems to never grow old despite the years under its belt. The 2018 version features a more aggressive exterior, with projector headlights flanking the now-recognizable tiger-nose grill sitting atop a huge air intake along the front bumper. Kia didn't stop at the front end, either; at the rear, C-shaped taillights give the Picanto SL a sharper overall look.
A 3-cylinder, 1.0L engine churns out 67 hp and 97 Nm of torque, with a five-speed manual transmission shifting power to the front wheels. Maneuvering the Picanto SL is made easier by electric steering, featuring a 4.7m turning radius. Safety features include driver's airbag, immobilizer, security alarm, and door locks.
Honda Brio 1.3 S M/T
SRP: P631,000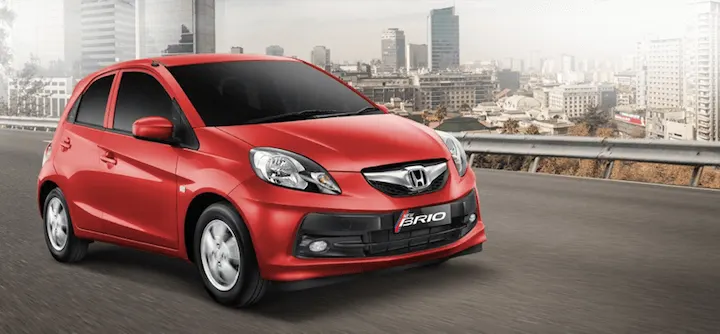 The Honda Brio S is Honda's answer to those praying for a relatively cheap subcompact from a manufacturer known for releasing pricey cars. Featuring sharp creases along its profile and subtle curves that complement its overall silhouette, this subcompact boasts big looks in a small package. The front features leaf-shaped headlights flanking the grill, while the rear end comes with a glass hatch that adds sophistication.
A 4-cylinder 1.3L i-VTEC engine sits under the hood and provides 100 hp and 127 Nm of torque, putting the Brio S among the top of its class when it comes to acceleration. For safety, airbags, ABS, EBD, seatbelts, and a reinforced body come standard.
Mitsubishi Mirage GLX M/T
SRP: P570,000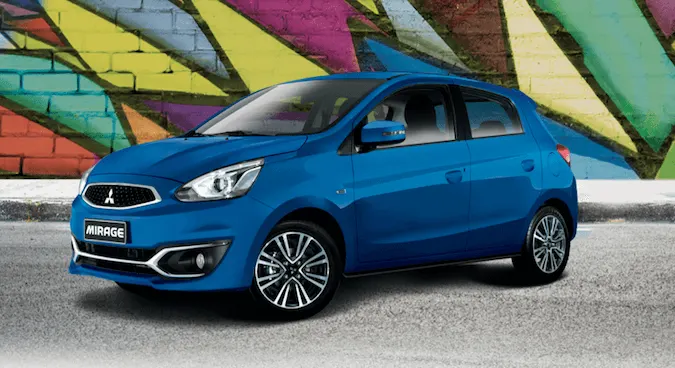 Projector-style headlamps with LED running lights are what you'll first notice with the seemingly unassuming Mirage GLX. Even the tail lights are equipped with LED's to give this sedan a uniform look. Rounded proportions lend it a somewhat youthful appearance, while its interior provides an experience previously enjoyed exclusively by owners of the upper-tier Mirage GLS.
Designed for efficiency, the Mirage GLX is powered by a lightweight 3-cylinder 1.2L MIVEC engine that provides 78 hp and 100 Nm of torque. It also retains the relatively spacious cargo capacity behind the rear seats, combined with sufficient legroom for both the driver and passengers. Safety features include dual airbags, antilock brakes with electronic brakeforce distribution, seatbelts for five occupants, ISOFIX child seat latches, and Mitsubishi's patented RISE (Reinforced Impact Safety Evolution) body, which granted it a five-star adult crash safety rating at the ASEAN NCAP (New Car Assessment Programme).
Toyota Wigo E M/T
SRP: P537,000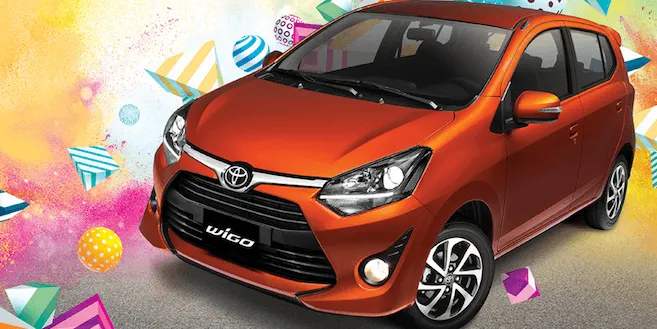 Toyota made quite an impression when they first released the Wigo, and it didn't stop there. The upgraded Wigo E now has sharper lines on both the front and back, with projector headlights and side mirror lamps that not only complete the look but also add functionality. It's still spacious despite its compact form, fitting five people inside comfortably.
The Wigo E is powered by a new 3-cylinder 1.0L engine that provides 66 hp and 89 Nm of torque, but the real spotlight here is the variable valve timing that helps in fuel efficiency so you can save on your overall car expenses. A new tire design provides for quieter rides and a more solid grip for more confidence while driving even on wet or slippery roads. The Wigo E also cimes with the Toyota badge, which for most consumers is a badge of quality and reliability.
Lifan 520 1.3 DX M/T
SRP: P498,000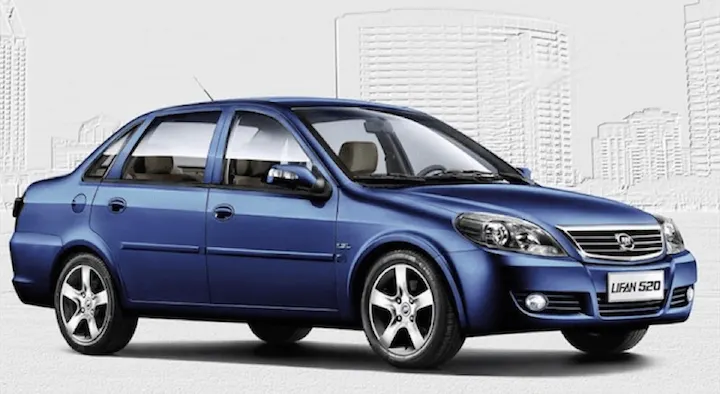 A Chinese brand more known for their motorcycles than their automobiles, Lifan offers their first-ever produced car to the Philippines. Surprisingly, the 520 DX boasts good build quality and tightly assembled bodywork. Its interior is also spacious enough for five people, with cargo space for luggage and other belongings thanks to the car's rear beam suspension.
Featuring a 1.3L four-cylinder engine attached to a five-speed manual, the 520 DX can produce 87 hp and 117 Nm of torque. Airbags, antilock brakes, fog lights, and turn signal repeaters on the side mirror come standard as safety features, together with a brake abrasion warning lamp that informs drivers when the brake pads need replacement. Those looking for the most bang for their buck will love the 3-year warranty that also comes standard with the 520 DX.
Hyundai EON GL M/T
SRP: P493,000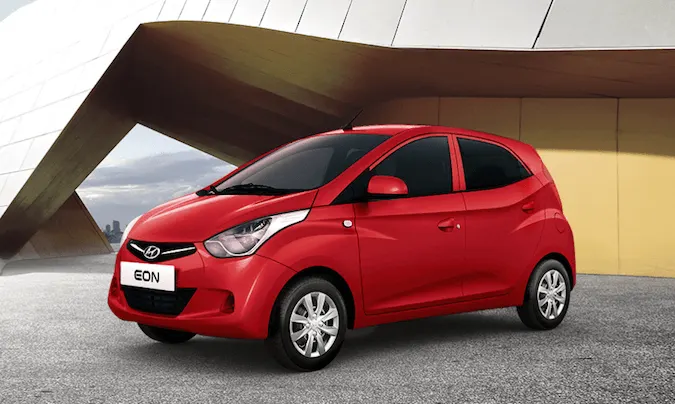 With its minimalist design complemented by smooth curves and a compact body, the EON GL is a sight that's as easy on the eyes as it is on your pocket. A surprisingly spacious interior dispels any doubt about legroom brought about by its compact size. Cargo space may leave much to be desired, but it's sufficient if you consider the size of the EON GL.
An 814cc Epsilon gasoline engine powers this subcompact, with a multi-point injection allowing for 56 hp and 75 Nm of torque. Maneuverability won't be an issue with the help of Hyundai's motor-driven power steering (MDPS) feature. Its small turning radius of 4.55 meters makes driving the EON GL a delight, especially in urban traffic conditions. Safety features include a driver's side airbag, side impact bars, four ELR seatbelts, and child safety locks on the rear doors. A steel safety cell envelops the entire car, however, so you can kiss those safety concerns away. This safety cell is designed to absorb and dissipate impact force in the event of a collision.
Suzuki Alto 800 M/T
SRP: P445,000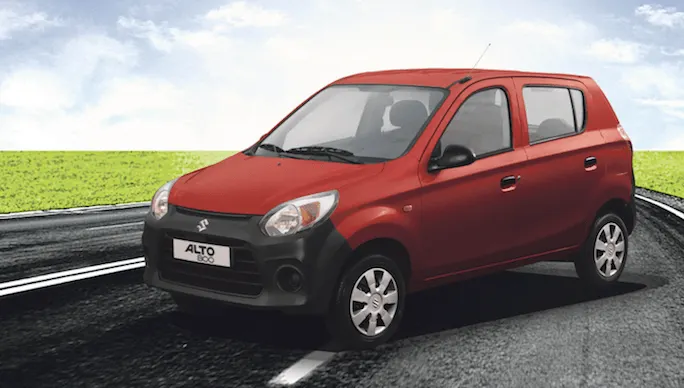 Despite its odd proportions, the Alto 800 exudes an air of modernity thanks to its upswept headlights and large air intake. On-road handling is made easier by 13-inch wheels that are placed almost at the car's corners, and driving is made more enjoyable by a head unit equipped with auxiliary input and a USB port that allows you to connect your smartphone. Simplicity is the name of the Alto 800's game, with an uncomplicated interior that still offers the essentials: power steering, dual airbags, and anti-lock brakes.
Powered by a 3-cylinder 800cc engine—hence the name—this affordable subcompact can manage up to 47 hp and 68 Nm of torque. The chassis may look dated, but it's robust nonetheless, giving the Alto 800 the endurance to withstand unpaved roads. Surprisingly, one of the best things about this car is its small engine and lightness, which contributes to unmatched fuel economy sure to be enjoyed by the budget conscious consumer.
Geely LC GB M/T
SRP: P398,000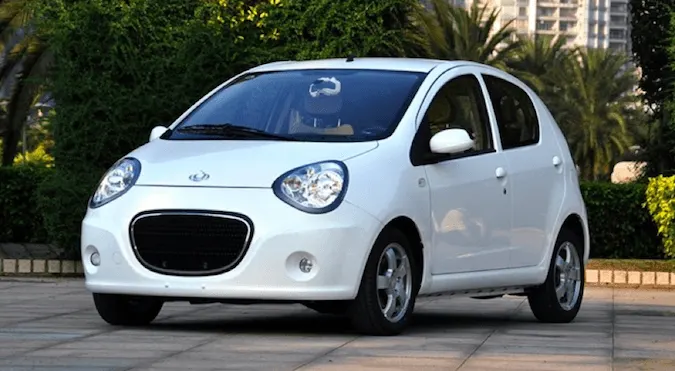 This one from Chinese manufacturer Geely is hard to ignore just because of its adorable features. Originally known as the Panda, the LC GB comes with wide-eyed headlights and a grill that resembles the gaping mouth of a cute panda. It even came with a paw pattern on its tail lamps so it was undeniable where it got its design inspiration from. The interior has a surprisingly upscale feel due to a mix of old and new elements. The dashboard has an LED display that's legible even under direct sunlight and comes with a circular center stack featuring a CD player, USB connectivity, and auxiliary input for in-car entertainment.
The LC GB is powered by a 1.3L in-line 4 DOHC engine mated to a five-speed manual transmission that dishes out 84 hp and 110Nm of torque. Steering is standard but comes with a telescopic adjustment, which is something you don't see in cars at this price point. A rigid rear axle and sub-frame provide a stable ride in urban roads and traffic conditions. The icing on the cake is the five-year/150,000-km warranty offered by Geely, which is sure to keep the upkeep worries at bay.
Do you think 2018 is the right time to buy a car? Don't forget to get car insurance when you decide on what car you want to buy. Whatever the price point you choose, it's always a good idea to protect your investment, especially one as major as a car.
Let GoBear help you make the smart decision by comparing car insurance with us today!