Finder is committed to editorial independence. While we receive compensation when you click links to partners, they do not influence our opinions or reviews. Learn how we make money.
Routine care coverage pet insurance
Pay for your furry friend's preventive care without worrying about a deductible or copay.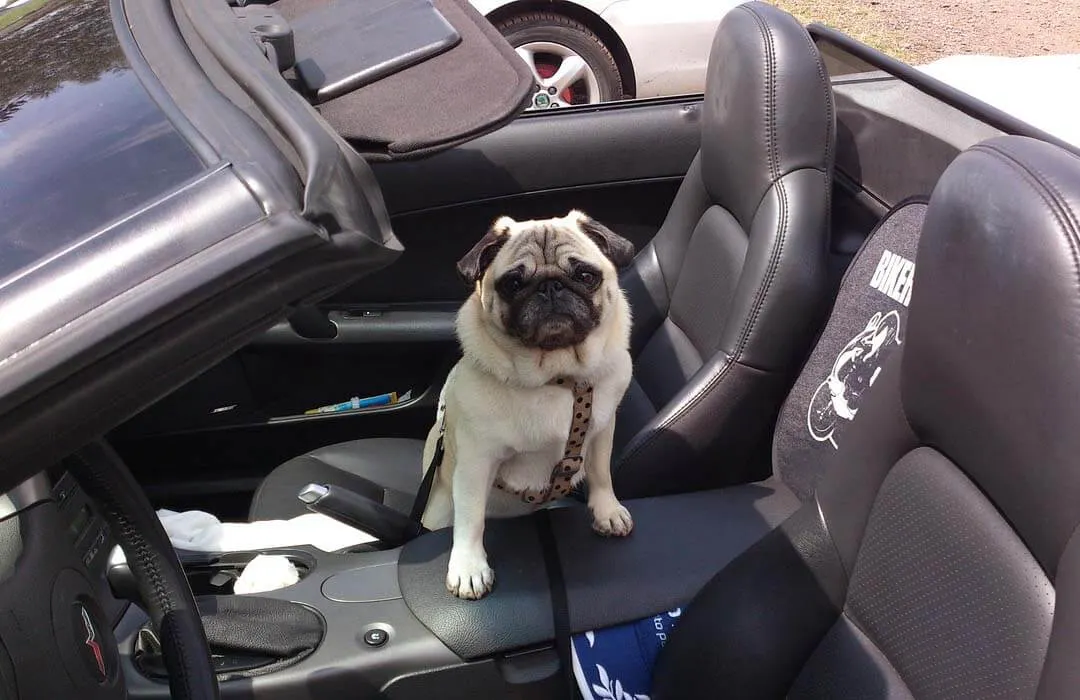 If your pet has an annual vet checkup or needs vaccines or other routine care, you could benefit from routine care coverage. Plus, you can use 100% of your benefit without a deductible, although you might pay for costs above your annual limit.
Why should I consider routine care coverage?
Routine care coverage can help you pay for preventive vet services that you already use. Also known as wellness care, you might benefit from this coverage if:
You're likely to get routine care for your pet during the year.
You already budget for expenses covered by routine care coverage.
You hold back from getting routine care for your pet because you can't afford large bills upfront.
You want to roll your pet's routine services into a monthly bill.
What do routine pet care plans cover?
Most insurance companies offer an annual benefit that varies based on the service, with no deductible or coinsurance. However, a few companies offer one maximum limit that you can use for any covered services offered. You can use the benefit up to the maximum, and you'll pay out of pocket for any costs above that.
If you purchase wellness care, you may receive an annual benefit ranging from $20 to $150 for each service per year. Your insurance company will provide a list of services covered during the application process. Staple options provided by most insurers:
Annual vet check-ups
Specific vaccinations
Microchipping
Teeth cleaning
Having your pet neutered
Heartworm or flea medication
Prescription diets
Nail trims
Cremation or burial
Policy
What's covered
ASPCA preventive coverage

ASPCA offers up to $150 for teeth cleanings and $50 for the annual exam. Other services provide up to $25 in coverage:

Vet exam
Fecal test
Heartworm test
Heartworm preventive
Teeth cleaning
Vaccinations or titers

Embrace wellness rewards

Embrace offers one plan with several maximum limits from $250 to $650. You can use the limit for any of the following services:

Annual exam fees
Spaying or neutering
Microchipping
Vaccinations or titers
Flea, tick, and heartworm preventives
Teeth cleaning
Fecal or blood tests
Wearable pet activity monitors
Grooming and nail trimming
Behavioral or obedience training
Prescription diet food, supplements or medicated shampoos
Alternative therapies like chiropractic care or massage therapy
Hip dysplasia exams or testing
Gastropexy surgery
Umbilical hernia repair
Cremation or burial

American Kennel Club wellness coverage

American Kennel Club offers two different wellness coverage packages with varying limits for services like:

Spaying, neutering or teeth cleaning — up to $150
Microchipping — up to $40
Annual exam — $50
Deworming — up to $20
Vaccinations or titers — up to $40
Flea or tick preventive — up to $65
Heartworm control — up to $30
Fecal, blood or parasite testing — up to $70
Heartworm testing — up to $30
Urinalysis or ERD — up to $25
Compare pet policies that offer routine care
What's not covered under routine care?
Most insurance companies list exactly what's covered under the routine care coverage. Expect that you don't have coverage for any services not listed on your policy. Services not typically covered include vet care for sudden injuries or sicknesses, like broken bones or ingesting a foreign object, and for illnesses like diabetes.
In addition, your pet may only be covered for each service once per year. For example, a one-time service like neutering or microchipping might be the only service covered for the year, and you'd have to pay for an annual teeth cleaning out of pocket.
What will I pay out of pocket with routine care pet insurance?
Unlike policies with accident and illness coverage, wellness care doesn't come with a deductible or coinsurance. This means you get back 100% of the annual benefit for routine treatments you claim. However, keep in mind that some services cost more than the annual benefit, so you'll pay out of pocket for those.
Case study: When Joe took his dog for an annual checkup, the vet's annual exam fee totaled $65. Joe filed a claim for the $50 benefit with wellness coverage and paid $15 out of pocket.
Cost of routine care services
You can get an idea on the cost for several routine procedures to help you understand out-of-pocket costs with and without wellness coverage:
| Treatment | Cost |
| --- | --- |
| Microchipping | about $50 |
| Vet exam fee | $45 to $55 |
| Spaying or neutering | up to $300 |
| Flea and tick preventives | $100 – $300 |
| Vaccinations | $170 – $250 for dogs or $75 – $200 for cats |
| Teeth cleaning | up to $400 |
What should I look for when comparing policies?
Because wellness care costs and coverage can vary by the insurance company, you should consider two factors before deciding whether routine care coverage is right for you:
Cost of coverage. To ensure optimal value, compare the annual premium you'll pay with your insurance to the cost of routine services your pet will receive within the year.
Benefits available. Check whether the benefits offered correspond with the healthcare services you're planning to use. Also, some companies include prescription food, supplements or grooming while others stick to vaccines and the annual checkup.
Maximum limits. Look at policies with high maximum limits on the amount you can claim for routine treatments.
Bundling with other policies. Consider the cost of wellness coverage as an add-on to a policy with accident and illness coverage. Some insurance companies require you to purchase both to get wellness coverage.
Bottom line
Many pet insurance companies cover routine care as an add-on to standard pet insurance, but a few offer it as a standalone policy. That coverage can help you pay for services like your pet's annual checkup, vaccines and heartworm or flea preventives. But you'll want to compare routine coverage with different pet insurance companies to make sure you're getting the best value for the premium.
Frequently asked questions about routine care coverage