Is pet insurance worth it?
$20 a month could save your pet's life, or it could be a waste of money.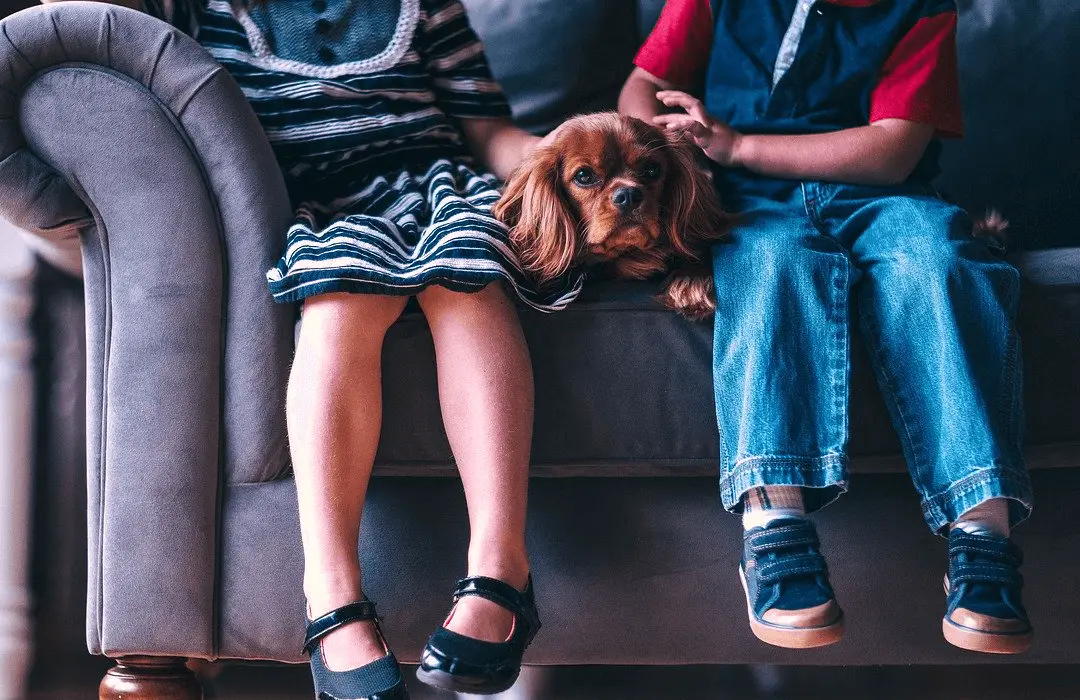 Pet insurance isn't a cheap expense to add to your monthly bills, especially without knowing whether you'll use it. However, consider the unpredictability of your furry friend's health, which could lead to unexpected vet visits. Medical care for even common conditions could cost hundreds or thousands, making $20 to $40 a month worth the extra peace of mind for many owners.
When is pet insurance worth it?
A pet policy can benefit many owners who want extra protection for their pets or who can't afford surprise bills. However, getting pet insurance doesn't fit everyone. It may or may not work for you if:
Worth it
You can't afford a huge surprise bill.
You own a purebred predisposed to certain conditions.
You own an adventurous pet.
You care for your pet like a child.
You want to get coverage now before your pet becomes a senior or develops new conditions.
May not help as much
You own a mutt.
Your pet is young, healthy and low risk.
You can afford unexpected vet bills.
Your pet suffers from several pre-existing conditions.
Your pet has a terminal illness.
Pros and cons of pet insurance
With the cost of some treatments reaching the thousands, you could end up with a hefty out-of-pocket bill without insurance. That said, a policy doesn't cover every expense and involves shelling out cash up front. Consider the benefits and drawbacks of getting coverage for your pet:
Pros
You could save hundreds or thousands. A serious illness or injury could dent your bank account significantly without pet insurance.
You can take care of common illnesses. You can go to the vet for common problems like vomiting, instead of waiting for the problem to sort itself out.
You can get expensive treatments you wouldn't have considered before. Insurance can help you afford that surgery or therapy you would have declined because of finances that could improve your pet's quality of life.
You get peace of mind about serious incidents. Any savings you put aside might not cover vet bills if an incident happens tomorrow.
Cons
You pay more up front. Along with a monthly premium, you pay vet bills from your own wallet first. Then, you get reimbursed by insurance.
You have to watch waiting periods. Most policies have 14- to 30-day waiting periods for accidents or illnesses. They may have longer waiting periods up to a year for certain conditions like hip dysplasia.
You won't get a full refund. You'll pay a share of the cost, such as 20%, while your insurer pays the rest after your deductible.
Exclusions apply. The fine print varies from policy to policy. But pre-existing and other specified conditions might not get coverage.
Should I set up a savings account for vet bills instead?
By setting aside a small portion in a high-yield savings account, you might build a balance big enough to pay for vet treatment after a while.
However, what happens if your buddy faces an accident or illness before you've put a significant amount in savings? Even allergy treatment can set you back $800 or more, and a chronic condition such as joint problems could cost $3,500. Because savings can drain quickly, you might use this option only if your pet doesn't qualify for insurance or you can't get your preferred coverage.
If you go this route, consider starting your savings account before you get your pet. That way you can start building up an emergency medical fund before you ever need it.
When should I consider pet insurance over savings?
When deciding whether to use pet insurance or savings, weigh your pet's risks against the amount you're comfortable paying out of pocket. Pet insurance could be right for you if:
You own a pet who could be prone to expensive health problems, like genetic conditions
Your pet spends a lot of time outdoors
Your pet enjoys chewing on hazardous toys or food
You live in tick-prone areas
You never want to face the decision of euthanizing your pet because of finances
The cost of pet insurance vs the cost of a vet visit
The cost of visiting the vet with or without insurance varies based on the type of pet, the illness or injury and the insurance you choose. In general, you should pay around $20 to $40 a month for your pet insurance. Then after meeting a deductible that's likely around $200 or $250, you could pay several hundred dollars for your share of vet bills.
Understand that most pet policies cover a portion of the costs, usually up to 80% or 90% after your deductible. Also, annual benefit limits may apply, limiting your coverage to $5,000 to $15,000 of vet bills each year. And if you get an accident-only policy, which could be the only policy a senior pet can qualify for, routine vet visits won't usually be covered.
Common medical situations you might encounter:
| Illness or injury | Cost without pet insurance | Amount covered by pet insurance at 80% reimbursement | Amount of vet bill left to pay |
| --- | --- | --- | --- |
| Allergy treatments | $800 | $640 | $160 |
| Vomiting or stomachache | $340 | $272 | $68 |
| Urinary tract infection | $600 | $480 | $120 |
| Ingesting a foreign object | $1,700 | $1,360 | $340 |
| Diabetes | $650 per year | $520 | $130 |
| Joint injuries | $3,500 | $2,800 | $700 |
| Cancer | $5,000 | $4,000 | $1,000 |
Which breeds need pet insurance the most?
Specific breeds of dogs and cats hold a higher risk for certain health conditions, giving owners more reason to consider pet insurance. However, insurers may charge more to cover these breeds. Examples of breeds and their common health problems:
Short-nosed or brachycephalic dogs like Bulldogs and Pugs may have respiratory problems
Basset hounds can develop glaucoma or ear infections
Poodles may have joint conditions
Labradors may develop hip dysplasia or cancer
Abyssinian cats may have dental conditions
Bengal cats can develop heart, eye or joint diseases
Persian and Exotic Shorthair cats can contract kidney, liver, heart, respiratory or digestive problems
Maine Coons may get heart disease or spinal muscular atrophy
What's not covered?
While pet insurance can help in many situations, it doesn't cover everything. Consider common exclusions that may require separate coverage or payments out of pocket:
Illness or injury from pre-existing conditions
Elective or cosmetic treatments, such as declawing, spaying or neutering
Illnesses that occur during your waiting period
Pregnancy-related vet costs, illnesses or injuries
Routine care, such as exams, dental cleanings or vaccinations
Get pet insurance quotes
Bottom line
Pet insurance can provide the means to cover necessary vet treatments, giving peace of mind about your cherished pet's medical care. While insurance doesn't work for every owner, consider pet insurance options to find whether it fits your needs.