Consumer lending in 2021 and beyond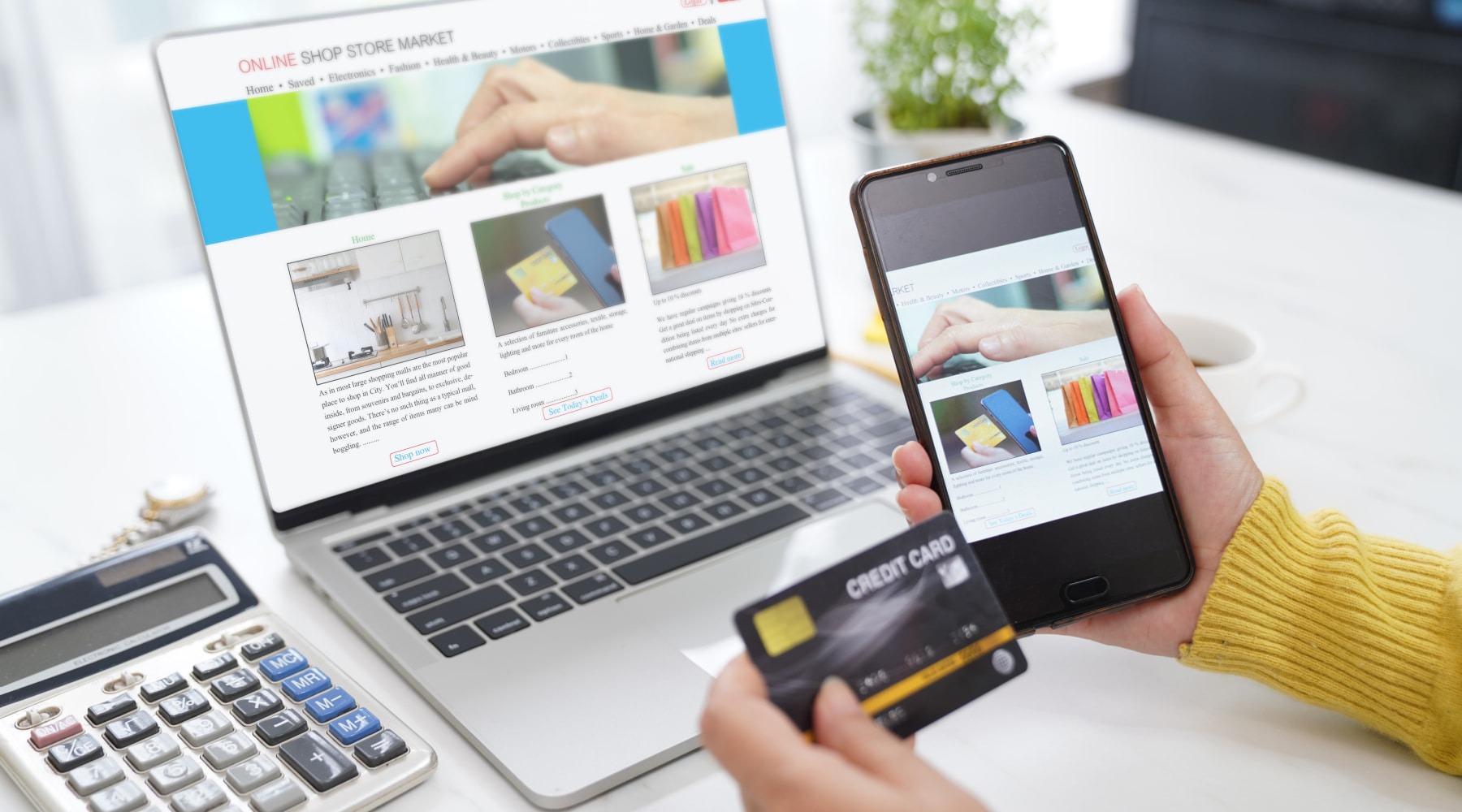 COVID-19 hastened the ongoing move toward digital and away from traditional credit scoring models.
Borrowing as an individual in 2021 has been fundamentally changed by the coronavirus pandemic. And those changes — a faster adoption of digital technology, a focus on green lending, the expansion of data used to make credit decisions and more — will likely extend well into the future.
At the 2021 LendIt Fintech conference, industry leaders discussed both consumer and business lending, including how the two are being shaped by the ongoing pandemic. To keep banking — and lending, specifically — functional, it took financial institutions stepping on the gas when it comes to how they approach offering services and underwriting.
Green is the way to go
Environmental impact comes to mind almost instantly when talking transportation and clothing, but you may soon be associating it with taking on credit and everyday banking, too. A topic of discussion this year was how the green movement is quickly making its way to the industry.
For anyone keeping up on the crypto trend, this probably doesn't come as a surprise. Cryptocurrency notoriously uses a great deal of energy to mine — about 145.6 terawatt hours will be used in 2021 to mine bitcoin alone, by one University of Cambridge estimate.
And while the elimination of some physical branches has helped institutions narrow their carbon footprint, it isn't enough to truly meet the societal call for greener practices. In a presentation on the topic, Principal of Deloitte Ricardo Martinez stated, " … the green wave is not coming, it is already here." Martinez went on to give an informative talk on how financial institutions can build climate consciousness into their business risk programs.
For borrowers on the consumer side, not much about the borrowing will likely change. Instead, the lenders you're looking to take out credit from might be cautious about business industries they work with — especially those that are controversial in the climate world, such as oil companies or businesses working with maladapted technology.
Digital-first becomes standard going forward amid stay-at-home orders
The shift to digital has always been inevitable. But the pandemic took a move that was expected to span years and condensed it into months for many institutions. And while experts, including Equifax CEO Mark Begor, believe that physical isn't going away completely, it is being massively scaled back.
The word seamless was echoed many times during the conference, and for good reason. As customers of banks and financial service providers, we expect a seamless digital experience — what's on the app should match the website, brick-and-mortar locations and the brand. Inconsistent visuals or slow load times can dampen trust and cause customers to seek out other providers — we are often, after all, spoiled for choice.
Specifically on the lending side of finance, this means a demand for better online application experiences — especially when it comes to borrowing from banks, which have been historically slow to adopt new technology. What you may have needed to make a day of, you should now be able to do from your phone or desktop. It removes a point of vulnerability for the borrower and allows room for lenders to process applications more quickly.
Holistic financial health becomes a new touchpoint
Both old institutions and new fintechs are discussing how to better support customers' financial wellness. This doesn't just mean providing a product — be it a bank account, loan or credit card. Instead, there's a movement toward improving overall financial health.
Financial health is broken down into eight key factors by keynote speaker and founder of Financial Health Network, Jennifer Tescher.
Spend less than income
Pay bills on time
Have sufficient cash savings
Have sufficient longterm savings
Have manageable debt
Have a prime credit score
Have appropriate insurance
Plan ahead financially
These factors require more than one product to monitor and support, which may lead to more acquisitions like LendingClub's earlier this year. The lending platform acquired Radius Bancorp, expanding what it can offer customers and taking on the title of a 'financial health' brand. Similar brand renovations may be on the horizon for others in the financial sector.
Alternative data and its role in getting your application approved
Two of the ways to measure financial health — having manageable debt and a prime credit score — can be blocked by the traditional credit score model. The model, popularized in 1989, has been a staple in underwriting for just over 30 years, but it may already be archaic.
The pandemic proved just how faulty having a historical snapshot of a person's financial health that's only updated once a month can be. Not only that, traditional credit scores create a Catch-22 for potential borrowers looking to start on their credit journey. To combat this, more financial institutions are relying on models based around alternative data — something fintechs and alternative lenders have done for a while now.
Alternative data includes information about a person's cash flow, transaction history, income, job and regular bill payments that aren't captured by credit scores. By assessing the information, underwriters can make a decision that's based on the customer's current and predicted future financial situation — rather than relying on historical data. But to access that data, lenders often have to ask borrowers to share it. You can give that permission at the moment, but there may be changes on the way.
How regulation may affect what you can share
There haven't been any regulations handed down by the Consumer Financial Protection Bureau with regard to what information a customer can share with a lender. That may change. Industry experts say rules are being written that will put boundaries on what can be shared, when it can be shared and when that permission can be revoked.
Any such limitations will be in the interest of the potential borrower and will not sever a lender's ability to use alternative data completely. Those with a thin credit file or none at all will likely still have an easier time accessing credit, especially as more lenders recognize the limitations of a traditional credit score.
What's next in the world of consumer borrowing
Newly adopted technology and the sped up swing toward digital are here to stay — and with them, even more innovations. Expect to see more borrowing options, especially if you're new to credit or have only a smattering of accounts. And don't be surprised if more green initiatives pop up with your local bank.
Image: Getty