20 Personal finance tips you should know before you turn 40
Master the basics to make your journey through adulthood easier.
Adulthood milestones are ever-changing, more so now than ever. With the traditional markers like graduating college, getting married and having kids losing traction, it may be less obvious where your finances should be at any given age.
While everyone's journey is different, there are several personal finance basics to have nailed by 40 — no matter your path.
20 personal finance basics to know by the time you turn 40
1. Three basics of a solid financial foundation
Tackle any credit card debt you have before you hit 40. You can use tools like balance transfer cards and personal loans to help consolidate your debt and make the move towards getting those balances down to zero.
Maintain an emergency fund that can help get you out of a jam. You already know how hard that can be, so look into creative ways to help yourself. Using a high APY savings account may help you lock down and grow a fund, even if it's a little at a time.
Get your retirement account open and growing. Your future shouldn't be left to chance, take hold of it.
2. How to structure a budget
Without a budget, it's unlikely you'll achieve any of your financial goals. If you want to buy a home, pay off credit card debts or travel, you'll need to learn how to budget your money properly. You can reduce the anxiety that comes with reviewing your personal finances over time by taking better control, and that control is founded in a well-structured budget.
3. Track your monthly income and expenses
This ties into crafting your budget. Calculate how much income you receive from your job and any other hustles you have. After you've got your income, tackle the more intimidating part — your expenses.
Once you have both, you can work out your net income each month.
4. Know what your ideal retirement will cost
Several retirement calculators exist online to help you crunch the numbers and figure out how much you'll need to earn for your perfect retirement. When you reach 40, you'll need to know what you want from your retirement and what's reasonably achievable.
5. Know what you've saved for retirement
Check out your 401(k) or IRA statements and balances to get an idea of how much you've saved and how well your investments are performing. Choose the investments that will meet your performance needs and align with how risk-averse you are. Higher risk options return much more than conservative options, but they can also lead to much higher losses.
If you're having trouble balancing your retirement portfolio, find a specialist to help you sort it out. It may cost a little up front, but it'll likely save you down the line.
6. Communicate with your significant other
Open communication with your partner is vital in virtually every area, and finance is no exception. Be honest about your finances, and be direct when asking them about the same.
Some talking points you might touch on can include:
Your careers and where you want to go in them
If further education is something either of you are considering
Whether you want kids and how time caring for them would be shared
If experiences like travelling are more important than buying a house
What each of you are comfortable with when it comes to tracking your bank accounts
Whether you're naturally "savers" or "spenders"
Investments you both may want to make
7. Check your parents' financial situation
Talk to your parents about their finances and who is going to be helping them in their twilight years — likely you. Having them give you their passwords, or where to access them, and anything else you need to access their accounts can be part of that process.
You'll also likely need to help them with insurance for health and long-term care. It might be a tough job to do, but it can help ease financial pains for your parents later on.
8. Learn how to invest
Before putting your money into the market, learn the basics of investing. You almost certainly need to seek professional help before investing, even if you've mastered the basics. While you can invest on your own, it's a lot riskier if you have less-than-thorough knowledge of the market.
Before you get started with your investments, also make sure you have emergency funds so you can keep your retirement on track.
9. Get and keep a good accountant
It can be really easy to get overwhelmed by all the tricky parts of managing your finances. Try sitting down with a financial professional to help manage your finances and taxes.
If you feel comfortable handling it all on your own, this may not be necessary — but it can be good to sit down with a financial planner at least once to comb through the finer details.
10. What not to do when you buy a home
Although renovating and upgrading is a lot of fun, they might not be the smartest projects to jump into directly after getting a mortgage. Instead, set realistic expectations, be conservative with your estimates and fully budget before undertaking a renovation.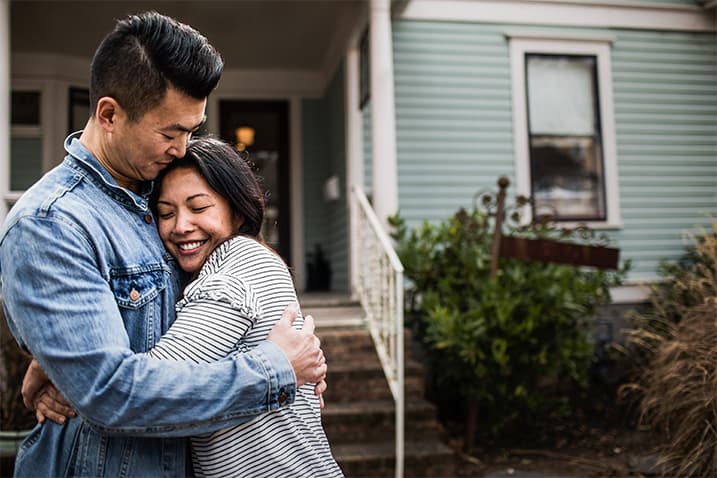 11. The basics of rebalancing
In finance you want to make sure that your financial portfolios are in a position to grow while still protecting you from losing all your money in the event of a market crash. Experts suggest you diversify your portfolio by having a variety of assets so you can avoid unnecessary financial risk.
12. Take out life insurance
This is another heavy topic to talk about with your family, but an important one. Life insurance is designed to replace necessary income due to loss of life, and cover end-of-life expenses.
When you take out a life insurance policy on yourself, you're really protecting your family. It's important to consider whether you need it and how much to get if you decide you do.
13. Tame your little splurges
Take a hard look at your expenses and look for little everyday costs that may be adding up and working against your savings goals.
But remember part of budgeting is knowing what you need to keep your quality of life up. That may mean keeping your biweekly designer coffee but cutting out a streaming subscription you hardly touch, or splitting the cost with some friends.
14. Master the art of the TV dinner
By 40, you should be pretty adept at cooking for yourself. You probably have a signature dish that you like to stun your dinner guests with, but on the off days you may need a few cheaper suggestions.
Any cheap TV dinner can do the trick, but make sure you have them on rotation to avoid burning out. A hearty beef and potato stew, pasta and a jar of sauce and chicken and rice are a few cheap and easy meals. Just try to steer clear of the old college special of daily instant noodles if you can.
15. How to ask for a pay raise
The best way to financial freedom is growing your income. Saving more than you spend will help, but you should also try asking for more money.
To do so, research what the average rate is for your position and account for any additional responsibilities you've taken on. Sometimes your job title can start as one thing, but you end up doing the work of a whole other position on top of it. Make sure you're earning what you're worth.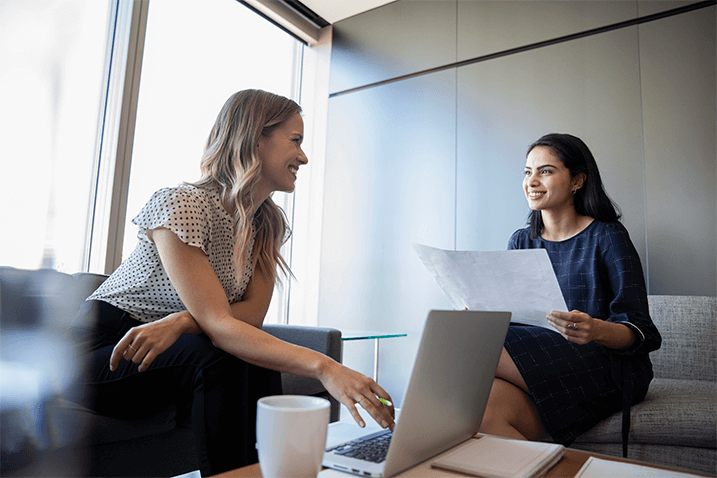 16. Craft a will
There are two types of wills: a last will and testament, and a living will. Each has its place, and you should consider drawing them up to make sure your wishes are followed.
The last will and testament is a legal document which details what needs to happen to your belongings once you pass away. On the flip side, a living will is a healthcare initiative that gives instructions on how to care for you if you can't communicate — such as if you're in a coma.
17. What role taxes play in your retirement
How and when the funds that go into and come out of your retirement accounts is taxed depends on several factors, including the account type. Talking with a retirement advisor and doing some cursory research can help you understand what's taxable and what isn't so you can have a full understanding and control over your tax bracket.
18. Learn everything you can about interest
When it comes to savings accounts, simple interest is money you can receive depending on the amount of funds you deposit and time period you leave those funds at the bank. Compound interest is calculated more often so that it continually grows and earns you more money.
Do some research on your bank and see what interest rates it offers for your accounts, as well as if there are any fees eating into your earnings. You may also want to compare savings accounts to make sure you're getting the most out of your money.
19. How your money can affect others
Socially responsible investing can make a positive impact on the world around you. Recycling, donating to charity, eating local and signing petitions are just a few of the ways to help out with your money.
While there's no such thing as 100% ethical consumption, there are ways to be more aware of where your money is going. Deciding how to spend your money can really say something about your character and end up making a difference.
20. Design a full financial plan
Some people like budgets created in small stages, and that's completely fine. However, if you plan ahead you'll be in a better position for the future and can make your money grow faster.
Those who fail to plan are often planning to fail. Whatever path you choose to walk, creating a financial plan will help get you where you want to go — and make the journey more enjoyable.
Bottom line
It can seem like a lot to take in, but it's best to learn these things earlier on so you have a better chance at getting on top of your finances. Avoid feeling overwhelmed, or at least minimize it, by tackling a few at a time — starting with getting your budget in line.