PenFed student loan refinancing review
Straightforward refinancing for up to $300,000 with low APRs.
finder.com's rating: 4.2 / 5.0
★★★★★
Best for married borrowers looking to refinance their student loans together.
Pick something else if you don't want to join a credit union or didn't complete your degree.
$300,000
Max. Loan Amount
Details
| | |
| --- | --- |
| Product Name | PenFed Student Loan Refinancing |
| Minimum Loan Amount | $7,500 |
| Max. Loan Amount | $300,000 |
| APR | 2.89% to 5.63% |
| Interest Rate Type | Fixed |
| Minimum Loan Term | 5 years |
| Maximum Loan Term | 15 years |
| Requirements | US citizen; 700 credit score to apply without a cosigner, 670 credit score with a cosigner that has a 720 credit score; at least one student loan; make at least $42,000 a year ($25,000 with a cosigner); willing to become a PenFed Credit Union member |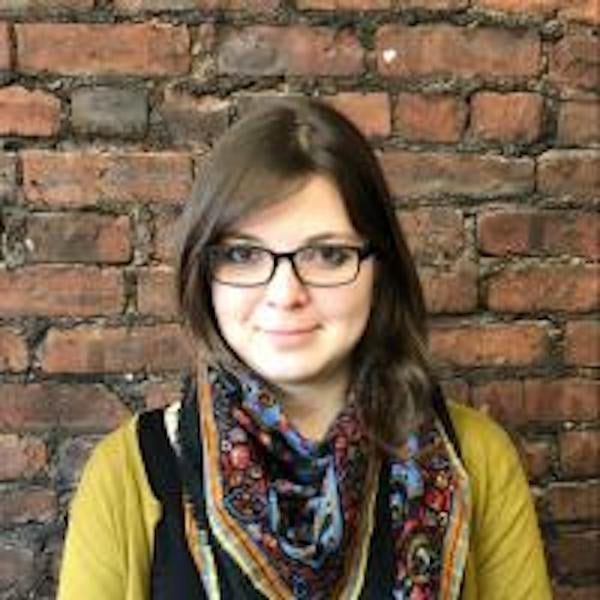 Review by
anna.serio@finder.com
---
Anna Serio is a trusted lending expert and certified Commercial Loan Officer who's published more than 1,000 articles on Finder to help Americans strengthen their financial literacy. A former editor of a newspaper in Beirut, Anna writes about personal, student, business and car loans. Today, digital publications like Business Insider, CNBC and the Simple Dollar feature her professional commentary, and she earned an Expert Contributor in Finance badge from review site Best Company in 2020.
Expert review
PenFed offers student loan refinancing with rates comparable to what you'd get with federal student loans. It also has one of the more straight-forward applications out there for a credit union, since you don't need to join before you apply.
It's ideal for married borrowers looking to refinance their student debt together or parents looking to refinance federal PLUS Loans in their child's name — two options many lenders don't offer.
You'll need good credit to qualify, however, even if you apply with a cosigner. And you must have completed your degree.
Not sure PenFed is right for you? Compare your other refinancing options below.
First, am I eligible?
You must meet the following criteria to be eligible for PenFed student loan refinancing on your own:
Have a credit score of 700.
Make at least $42,000 a year for loans up to $150,000. For loans over $150,000, you must have an annual income of at least $50,000.
Be a US citizen.
Have at least one student loan.
Be willing to become a PenFed member.
To apply with a cosigner, you must meet the following income and credit criteria:
Have a credit score of 670 or higher.
Have a cosigner with a credit score of 720 or higher.
Make at least $25,000 a year.
Have a cosigner that makes at least $42,000 for loans up to $150,000. For loans over $150,000, your cosigner must have an annual income of at least $50,000.
If you're applying with your spouse as a cosigner, one spouse must have a credit score over 700 and the other over 670. Your combined income must be at least $42,000 for loans up to $150,000 or at least $50,000 for loans over $150,000.
How does refinancing with PenFed work?
Refinancing your student debt with PenFed works by taking out a new loan that you use to pay off your current student loans. You can refinance between $7,500 and $300,000 of total student debt, including both private student loans and federal ones like Parent PLUS loans. You have the choice of taking 5 to 15 years to pay it all off.
PenFed is a direct lender, but it uses Purefy to process its student loan applications. Like with other credit unions, you need to become a member to take out any kind of loan. However, you can apply to become a member during the application process — and Purefy does most of the work for you.
Both you and your cosigner can complete the entire application online. Typically, you can finish your end of the application within a day if you have all of your documents on hand. But the whole process takes around 16 to 20 days from start to finish.
What happens if I refinance my federal loans with PenFed?
You'll lose access to several key benefits that PenFed doesn't offer. These include income-based repayment plans, graduated repayment plans, deferment if you go back to school and a variety of other deferment and forbearance options. You'll also lose access to student loan forgiveness programs that could wipe out all or part of your student debt.
On top of this, you might not save much — the rates PenFed offers are similar to the current rates set by the federal government.
How much will I pay to refinance?
PenFed doesn't charge any fees associated with applying — and you won't have to spend any money becoming a member and opening an account. The main cost to worry about is the interest rate.
Like most student loan refinancing providers, PenFed offers two different types of interest rates: fixed and variable. Fixed rates stay the same the entire time you pay off your loan and make it easier to predict how much your loan is going to cost. At PenFed, they're low too.
Variable rates can go up and down over the life of your loan, meaning that your monthly repayments also changes. It can be a risk, but it comes with the potential of dropping lower than even the lowest fixed rate.
PenFed calculates its variable rates by first giving borrowers a fixed rate — called a margin — which it adds to the one-month LIBOR rate. To protect borrowers from unusually high LIBOR rates, PenFed caps its variable rates at 9% for five- and eight-year loans and 10% for 12- and 15-year loans. It also has a minimum variable rate of 2%.
Does PenFed offer any discounts?
No, what you see is what you get. With that said, its rates are competitive even without the 0.25% discount many lenders offer for signing up for autopay.
What are my repayment options?
PenFed only offers one standard repayment option, where you make fixed payments on your loan principal — the amount you borrowed — plus interest each month. If you have a fixed-rate loan, your repayments stay the same. If you have a variable-rate loan, your monthly repayments will change slightly depending on trends in the lending market.
PenFed also doesn't offer deferment or forbearance options, meaning that you won't be able to put your loan on hold if you lose your job, get hurt or go back to school. However, PenFed can be flexible if you're struggling to afford your repayments and might be willing to renegotiate the terms of your loan.
Compare more student refinancing loan providers
Top reasons to consider refinancing with PenFed
Highly competitive rates. The interest rates PenFed offers are on par with what you'd get with a federal student loan.
You don't have to join first. Becoming a member can drag out credit union loan applications, but PenFed streamlines this process for you by allowing you to apply for membership through your loan application.
Cosigner release. You can apply to take your cosigner off your loan after making one year of consecutive on-time repayments and meet credit requirements.
Married couple refinancing. Share your finances with your spouse? Married couples can refinance their student debt together to keep it all in one place. This can be especially helpful for stay-at-home parents with high debt loads.
Parent loan refinancing. You can refinance federal PLUS loans into your child's name through PenFed — something many lenders don't offer.
Drawbacks to consider
High credit requirements. You need to have a credit score of 670 to even qualify for borrowing with a cosigner.
No deferment or forbearance. There aren't any formal deferment or forbearance options you can apply for if you decide to go back to school or are struggling with your repayments.
You have to join a credit union. If you're not interested in becoming a PenFed member — which involves opening a new bank account — you might want to look elsewhere.
Diploma required. You can't refinance any debt from a degree that you never completed.
What do customers say about PenFed?
Customers haven't been very vocal about PenFed online, but the few reviews out there are mostly negative. Despite getting an A+ rating from the Better Business Bureau (BBB) based on business practices, 86% of customer reviews are negative. It also has over 115 customer complaints filed against it as of July 2018.
Most negative reviews were from customers who were frustrated with administrative snafus, like failing to close an account or get a charge removed from a credit card statement. And to PenFed's credit, its customer service team took time to respond to each negative review in an attempt to resolve the issue.
PenFed doesn't have a Trustpilot page, but its refinancing loan pops up a few times in online forums like Reddit. Here, PenFed seems to do somewhat better, with users praising its low interest rates.
What to expect when signing up
To speed up your application, have the following documents on hand before you apply:
Your and your cosigner's driver's licenses.
Your and your cosigner's most recent paystubs.
Your tax return from last year.
A copy of your diploma.
Payoff documents from your current lenders.
The payoff documents might take some time to get. Reach out to your lenders and ask for either a 10- or 30-day payoff document, which states how much you will owe after 10 or 30 days. PenFed uses these documents to determine how much you're eligible to borrow.
Once you've gathered all of these together, you're ready to apply.
Steps to apply
Click the green Go to Site button on this page.
Select the type of refinancing you would like and your highest degree. Enter the school you attended and select your estimated credit score before writing your email address. Then hit Find My Rate.
Fill out the information about your current student loans, review your offers for fixed and variable rates, and click Apply next to the one you'd prefer.
Select New User and create your student lending profile.
Follow the directions to continue filling out the application, carefully reviewing the disclosures before you submit. If you're applying with a cosigner, you'll be asked to provide their email address. They'll receive a link to their portion of the application, which they can also fill out online.
Wait to hear back with a loan offer, uploading the required documents and signing a membership form.
Review and sign your promissory note.
Wait for PenFed to pay off your current lenders and set up your PenFed checking account.
Step-by-step application with screenshots
Which servicer does PenFed use?
PenFed is one of the few student loan refinancing companies that services its own loans. That means you won't have to contact a separate company if you have questions about repayment or want to apply for forbearance. You can learn more about what to expect from student loan repayments by visiting our guide to servicers.
More about PenFed
PenFed was founded in 1935 and originally specialized in serving the US military. Now you don't need to have any military affiliations to join, and it's available to residents of all 50 states, Guam, Puerto Rico and Okinawa. Like other credit unions, it's a nonprofit where each member is a part owner. This helps ensure that decisions are made with customers as a top priority.
Compare even more lenders with our guide to student loan refinancing. Or check out other credit unions that offer refinancing to see how it stacks up to the competition.
Frequently asked questions
Student loan ratings
★★★★★ — Excellent
★★★★★ — Good
★★★★★ — Average
★★★★★ — Subpar
★★★★★ — Poor
We rate student loan providers on a scale of 1 to 5 stars based on factors like transparency, costs and customer experience. We don't take into account elements like eligibility criteria, state availability or payment frequency — we save that for our reviews.
Image source: penfed.org