Finder is committed to editorial independence. While we receive compensation when you click links to partners, they do not influence our content.
Peacock vs. HBO Max
Which is the better streaming video-on-demand service?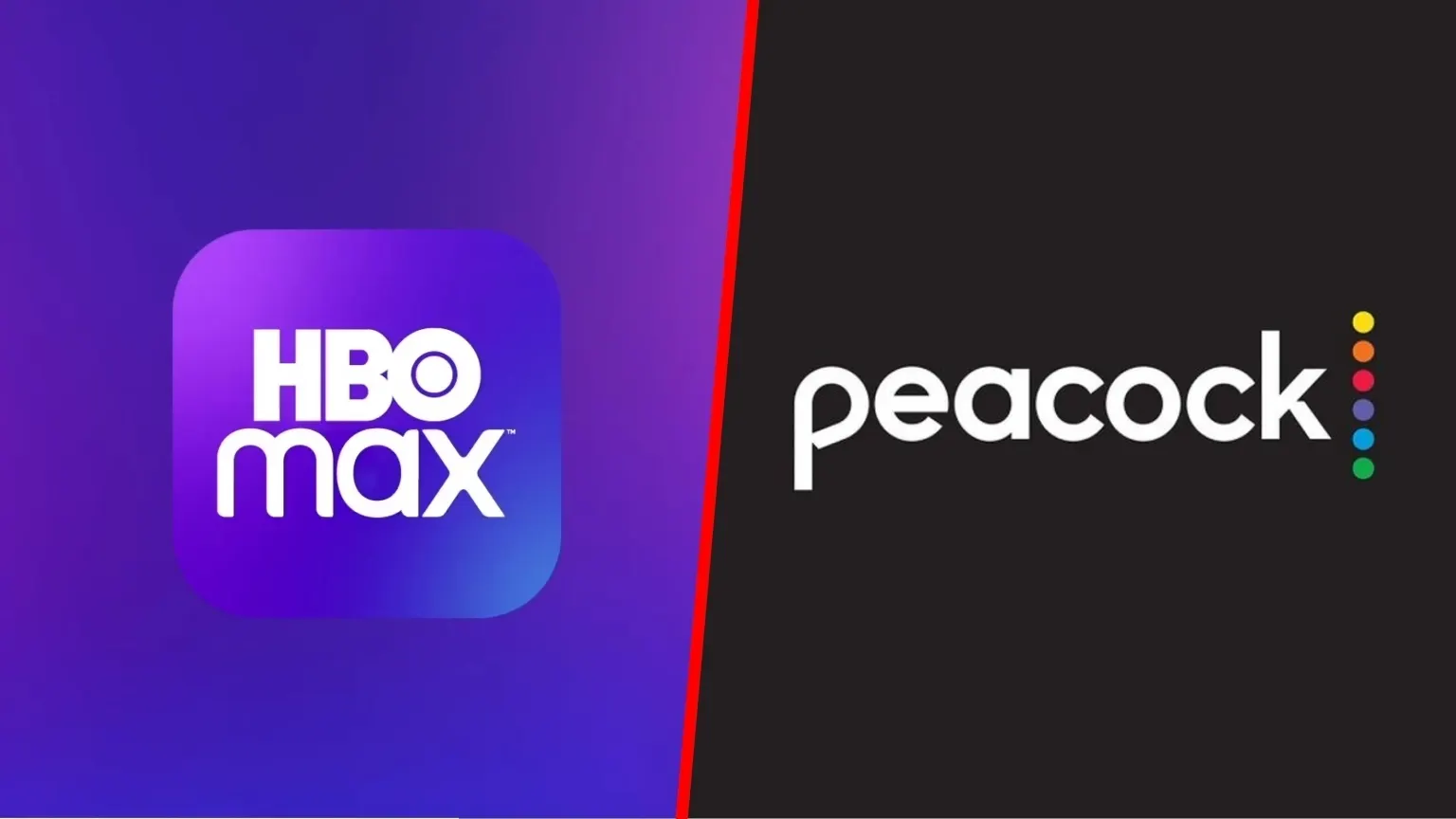 Over are the days of one streaming app to rule them. Instead, a flood has come over the TV landscape with several compelling services standing like islands amid the waves. Netflix, Amazon Prime Video and Hulu were joined in 2019 by the likes of Apple TV+ and Disney+. In 2020 alone, we've seen the arrival of HBO Max. And now it's Peacock's turn to take flight.
Of course, it was predictable: Why would the giants of the entertainment industry create all this amazing content and then let a third-party streaming service take a slice of the pie? Why not create your own app, where you get to own the revenue, data and direct link to your customers?
Disney may have been the first of the big studios to get its own app into the wild, but others have followed. WarnerMedia, which is owned by AT&T, released HBO Max, and now NBCUniversal, which is owned by Comcast, has launched Peacock. We look at the class of 2020 to learn who wins out.
Peacock vs. HBO Max overview
Here's a quick overview of how Peacock and HBO Max compare.
| Features | HBO Max | Peacock Free | Peacock Premium (with ads) | Peacock Premium Plus (without ads) |
| --- | --- | --- | --- | --- |
| Price/month | $14.99/month | Free | $4.99/month | $9.99/month |
| Price for AT&T / Comcast subscribers | Free | Free | Free | $9.99 |
| Free trial | No | No | 7-day trial | 7-day trial |
| Release date | 27-May-20 | 15-Jul-20 | 15-Jul-20 | 15-Jul-20 |
| Content | All | Limited and Delayed | All with ads | All |
| Simultaneous streams | 3 | 3 | 3 | 3 |
| Contract | No | No | No | No |
| HD | Yes | Yes | Yes | Yes |
| 4K | No | No | Yes | Yes |
| Can watch offline? | Yes | No | No | No |
| Devices | iOS, Android, PS4, Xbox One, Chomecast, Smart TVs (Samsung, VIZIO, LG), Android TV, Apple TV, PC, Mac, Amazon Fire devices | iOS, Android, Apple TV, Xbox One, PS4, Chromecast, Vizio SmartCast TVs, LG Smart TVs, Comcast Xfinity X1, Comcast Xfinity Flex | iOS, Android, Apple TV, Xbox One, PS4, Chromecast, Vizio SmartCast TVs, LG Smart TVs, Comcast Xfinity X1, Comcast Xfinity Flex | iOS, Android, Apple TV, Xbox One, PS4, Chromecast, Vizio SmartCast TVs, LG Smart TVs, Comcast Xfinity X1, Comcast Xfinity Flex |
Content comparison: HBO Max vs. Peacock
HBO Max was never going to be short on great content. In fact, HBO is known throughout the world as being home to the best in TV. Game of Thrones, Westworld, True Detective, Band of Brothers, The Wire, Chernobyl, Ballers, The Sopranos, Barry, Veep, Deadwood, The Deuce — we could go on and on.
In addition to all this content, you also have the Warner Bros. library of films and TV shows that includes the DC Universe, as well as the likes of The Lord of the Rings and The Matrix. Adult Swim, Crunchy Roll, Cartoon Network, Looney Tunes, Studio Ghibli and Sesame Street are also rolled into the service.
And if that isn't enough, AT&T went around and snapped up the rights to a host of additional big-name shows: Friends, The Big Bang Theory, Rick and Morty, South Park, The West Wing, Pretty Little Liars, Doctor Who, Adventure Time and more. With the promise of more exclusive content to come, including more from HBO and a Friends reunion, you can see how WarnerMedia is justifying its hefty price.
Plus, in a surprising move, the entire Warner Bros. 2021 slate of movies will come exclusively to HBO Max at the same time as titles debut in theaters, at no additional cost. That includes highly-anticipated releases like Matrix 4 and Dune. The movies will stream on HBO Max for one month, after which they will run exclusively in theaters. Until then, you can enjoy Wonder Woman 1984, which arrives on HBO Max on Christmas, December 25, 2020, the same day it hits cinemas.
Peacock has entered the fight with a slightly different offering. There's all the legacy NBCU content to dive into, including Law & Order, Yellowstone, The Office (after the rights are given back from Netflix in 2021), 30 Rock, Two and a Half Men, Frasier, Murder She Wrote, Saturday Night Live, Will and Grace, Parks and Recreation, Curious George and Friday Night Lights.
You'll also find some CBS programming (Ray Donovan, The Affair, Undercover Boss, The Game, Everybody Hates Chris) among the best of Peacock TV shows.
Add to that 700 Universal and Paramount films, such as the Bourne, Fast & Furious, Harry Potter, Shrek and Despicable Me series and lots of Spielberg classics like Jaws, Jurassic Park and E.T.
It's solid, but it doesn't quite match the might of HBO Max — especially with two NBC stalwarts in Friends and Seinfeld missing. Peacock's point of difference is in its inclusion of live TV, among talk shows The Tonight Show With Jimmy Fallon and Late Night With Seth Meyers. It's also got news and sports, including the English Premier League from August onward and the Olympics in 2021.
Like HBO Max, Peacock will offer several exclusive new series for fans to jump into post-launch. Sam Esmail's new Battlestar Galactica is perhaps the most exciting, but there's also Brand New World, Dr. Death, a Punky Brewster revival, MacGruber and plenty more. Peacock hasn't been as aggressive securing the rights to non-NBCUniversal programming but did grab Keeping Up With the Kardashians and Top Chef.
Price: Is Peacock a better value than HBO Max?
There's nothing too complicated about the price of HBO Max — it's just expensive. At $14.99, it far exceeds Peacock, Disney+, Apple TV+ and even Netflix's standard plan. You don't even get 4K (yet). But for that price, you do get a high level of genuine quality when it comes to the content, and a heck of a lot of it.
For those with a general interest in bingeing great mature TV, the price is justified. The price is likely designed to push consumers into subscribing to one of AT&T's premium Internet plans. HBO Max comes with these services for free, representing good value.
Peacock has hit the market with an intriguing price model, one we haven't seen before. It has a free tier, where you can jump on and enjoy around 7,500 hours of content at no cost. This includes movies and new-season TV, although the latter is delayed a day from when it airs elsewhere. You can then purchase premium plans, where you can find more than double the content and all the exclusives.
Here's a breakdown of what you get:
| Peacock Free | Peacock Free | Peacock | Peacock Premium |
| --- | --- | --- | --- |
| Price | Free | $4.99/month | $9.99/month |
| Price for Comcast subscribers | Free | Free | $5/month |
| Ads | 5 minutes per hour | 5 minutes per hour | None |
| Content | Approx. 7,500 hours | Approx. 15,000 to 20,000 hours | Approx. 15,000 to 20,000 hours |
| TV shows | Select active NBCU seasons, some Peacock original episodes (one day delayed) | Full seasons of Peacock originals and current season shows as they air | Full seasons of Peacock originals and current season shows as they air |
| Additional content | Movies, classic TV, news | Movies, classic TV, news, content without delay, premium movies, late night TV, sport | Movies, classic TV, news, content without delay, premium movies, late night TV, sport |
| Resolution | HD | 4K | 4K |
Peacock has some great content, on demand and live, but tends to have a more pointed appeal, calling to fans of specific shows. It's also more focused on comedy. Peacock's free tier is obviously impossible to ignore, but is there enough content you like to justify the $9.99 price tag — especially when compared to what HBO Max offers for just $5 more?
The answer comes down to what you're into. (Note that Comcast subscribers get Peacock's middle tier thrown in for free.)
Sadly, HBO Max doesn't have a free trial. And Peacock's seven-day free trial is for its Premium tier only. Obviously, it also has its free tier to show off what it's all about.
Features and UI
The endless horizontal rows of content user interface popularized by Netflix may not be the most elegant solution, but it's where most services end up.
HBO Max does its best to clear up that kind of UI so that you're not endlessly scrolling. Hub pages divvy up the content into major pillars, like Disney+. It includes editor picks, a My List destination to store content for future viewing and continue-watching sections to help filter down titles. Featured shows come with their own hub pages, so you can better visualize an overview of all the episodes over multiple seasons. It's purple, it's pretty and HBO Max's UI is definitely an improvement to the UI of previous years, even if not an evolution.
Peacock has a different feel. There are traditional channels to browse, with a live TV guide you can scroll through to see what is on. There is also a topical Trending tab, allowing you to find out what people are talking about on any given day and discover something to watch that will keep you ahead of water-cooler gossip.
But despite the Trending tab, Peacock feels out of date overall. When we get into the on-demand content especially, there's little to inspire. Rows of content broken into generic subheadings works, but it's just not reaching for greatness.
Peacock's custom channels are an exception. This feature allows you to create your own channel that only surfaces content you've identified as wanting to watch. This is an intriguing way to aid discovery and to kill the scroll. It's even a bit of fun.
Verdict: Peacock vs. HBO Max
Peacock hits a crowded market with some genuine points of difference. Its vast library of legacy TV content is joined by the Universal film slate to give subscribers no shortage of content to watch. When you add in live TV, news, sports and a healthy kids' catalog, Peacock is more family-friendly than HBO Max, with its best content suited for a more mature audience.
But while classics of their era, much of Peacock's content isn't as modern or revered as what HBO Max offers. And even though new exclusives are coming, they're a way off. Peacock counters this by offering its product for a cheaper entry fee. In fact, you can get plenty without paying a cent or try the Premium version with the free trial. That's a hard to ignore, to be sure.
Yet even at its higher price and without 4K, the sheer volume and quality of content found on HBO Max will win out for most households in the 20-to-50 age bracket. The UI is as inviting as the warm blanket, and you can spend half a day lying under it as you binge its shows.
It could all be a moot point if you subscribe to either AT&T or Comcast. But if you don't, checking out the free version of Peacock while you binge your way through the best of HBO Max is likely the best option for the near future.
More guides on Finder