PayPal to Re-Enter the Retail Mobile Payment Market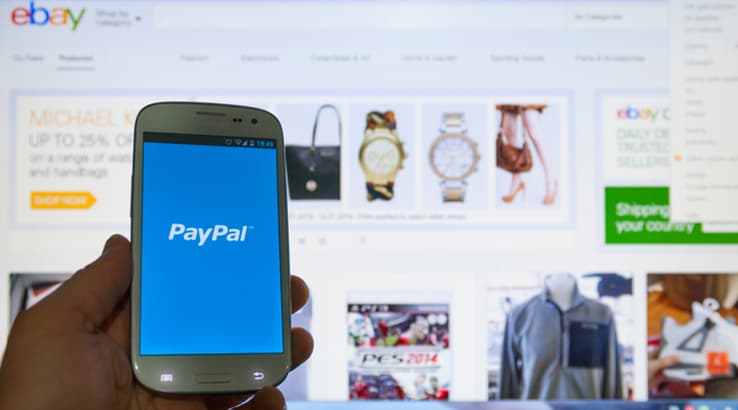 After a 2018 exit, the digital payments giant may be feeling pressure from tech platforms' banking integrations to adapt.
PayPal exited the retail mobile payment market in 2018. Its payment programs, which relied on using special payment codes, were phased out because of their dated methodologies.
"When this payment experience was developed there were some technology limitations and this was a way for us to engage with our customers, giving them the ability to make a purchase at the point of sale," PayPal spokesman Joseph Gallo wrote in an email to the Columbian. "As mobile technology has become smarter, we are looking to engage with our customers in ways that leverage the true potential of the mobile device and their PayPal wallet."
PayPal has indicated recently that it is ready to try again. In an interview with Axios earlier this month, PayPal CEO Dan Schulman indicated that the company will roll out a new in-store payment solution as soon as 2020. This effort may introduce PayPal to digital wallets and utilize NFC or QR code technology to enable POS transactions.
"Before it was kind of a solution in search of a problem," Schulman said on an episode of "Axios on HBO." "What I'm beginning to see right now is so that you can do different things now by tapping a phone … And as a result, you'll see PayPal increasingly become a part of the physical world as well as the digital world."
Arguing that a form factor difference — such as using a credit card at a store versus through a phone — may not be a sufficient reason to use PayPal mobile payments, the addition of new features such as reward points, mobile order-ahead, debit and credit card services and splitting a purchase among multiple payment options may be.
Redefining PayPal
PayPal is looking to diversify its portfolio before its 2020 divorce from eBay. With the online auction site scheduled to phase out PayPal as its preferred payment processor, PayPal is slated to lose a significant part of its business revenue. While PayPal will remain a payment option on the site, eBay's back-end payment services will be handled, in part, by Adyen. Adyen is also the payment processor for Netflix, Spotify and Uber, among others.
PayPal may also sense growing competition breathing down its neck. The introduction of the Apple Card has positioned Apple Pay as a major competitor to PayPal. The card, backed by Goldman Sachs, allows Apple Pay to be added to mobile NFC wallets. With Uber, Stash, Betterment and Chime all entering the payment card game, PayPal may feel its lead in the online payment market slipping away.
In-store mobile payment is increasingly becoming important, considering the current limitations of the e-commerce market. According to estimates from the U.S. Census Bureau, e-commerce represents only 10.1% of American retail sales. While this is a more than 10% increase from 2018's numbers, it shows that most Americans still prefer to buy at a brick-and-mortar store. The increase may be due to the relative novelty of online grocery delivery.
Along with the Venmo Mastercard, PayPal is hoping that its payment card offering and PayPal's entry into the Chinese e-commerce market will help the company move past eBay.
"Every country around the world has issues," Schulman said when asked if entering the Chinese market would compromise eBay's values. "We need to navigate those in the way that we feel is most consistent with our values and most consistent with our mission. Not easy to always go do, but I wouldn't single out China versus any other country."