Payless has a new look – here's what you'll find and where to shop
The back-to-school shoe shopping hub has made a comeback.
After several bankruptcy proceedings, Payless is back and has rebranded — you won't find Shoe Source at the foot of its name anymore. Aside from a fresh logo and website, Payless has a new inventory featuring trendier shoes at the same low prices it prides itself on offering. It also plans to reopen 300 to 500 stores across the US over the next five years, according to a Fox Business report.
It's a timely return, because the brand's been practically synonymous with back-to-school shoe shopping for more than 60 years.
Since the 1950s, the iconic shoe brand's been a fixture in strip malls. But it struggled to compete with other discount stores like T.J. Maxx and online retailers. Known for offering value versus the latest trends, it did make several attempts to include more fashion-forward collections — it previously offered an in-house line created by designer Christian Siriano, the youngest-ever winner of Project Runway.
But Payless ended up filing for bankruptcy for the second time and liquidating all of its stores last year.
What to expect when shopping online at Payless
Though you can still find house brands like Lower East Side and Fioni, Payless has expanded its roster to include Gen-Z favored brands like Kendall + Kylie, LA Gear and Airwalk, as well as Aerosoles. Expect to see more on-trend slides, sneakers and booties that appeal to a younger, hipper crowd than previous inventories.
And many shoes are under $20 to boot. Spend over $65 to get free delivery.
On the downside, Payless doesn't currently offer product descriptions for all of the shoes on its website. So if you're looking for information on where shoes were made or what kind of materials were used, you may be out of luck depending on which pair you're looking at.
Our top picks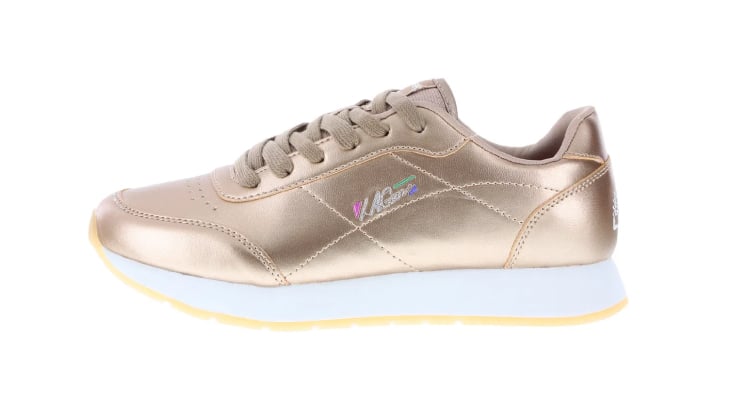 In soft rose gold, these cushiony sneaks are a steal for just under $50. The rubber sole supports your arch for a sprint around the track and keeps you light on your feet through a post-run brunch and beyond.
Kendall + Kylie Womens Rad Vegan
Stomp into fall with these strappy, studded boots that pack plenty of attitude. A chunky heel and pointed toe complete the vibe.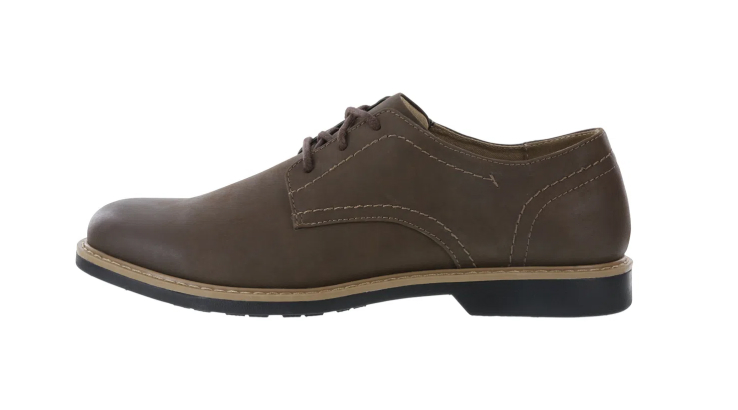 These Oxfords only look expensive. A lightweight shoe equally matched for a morning brief or trip to a brewery, it has a comfy memory-foam insole to keep you moving all day or night.
Where else to shop for cheap shoes
Shop these similar sites if you're looking for a balance of affordability and style — though you'd be hard pressed to find shoes quite as cheap as at Payless.
Zappos. Find more brand name shoes here from Nike, New Balance and Ugg. Zappos is basically an endless online warehouse for footwear. Scroll through its massive selection offering everything from budget brands to high-end Italian designers. Zappos also stocks apparel for men, women and kids.
DSW. If you're looking for on-trend flats, booties and heels from brands like Steve Madden, Vince Camuto and Dolce Vita, Designer Shoe Warehouse has your tootsies covered. Prices start under $20 for shoes you'd otherwise find marked up in department stores.
Shoe Carnival. Another giant marketplace for shoes for the family, Shoe Carnival has major back-to-school sales on timeless Vans and the latest styles from Nike and Adidas. If you're on the hunt for a funky pair of clogs or polished riding boots, this is the place to look. Styles are eclectic and run the gamut from major to niche brands.
Famous Footwear. The sporty e-tailer regularly offers significant savings and BOGO deals. One of the best sneaker shops out there, it offers a rainbow of styles from all the major players: Adidas, Nike, Puma and Converse, plus many more.
What's planned for Payless stores?
Fox Business reports Payless is opening 300 to 500 stores within five years, starting with a flagship in Miami. New stores will strive to improve the shopping experience with smart mirrors, touchscreen wall panels and an augmented-reality foot sizing chart.
Stores are slated to open in November.
Photo: Payless